Loading CPR Website Widgets...
Colorado Matters
Capitol Check-In: March 8, 2013
by Megan Verlee
Listen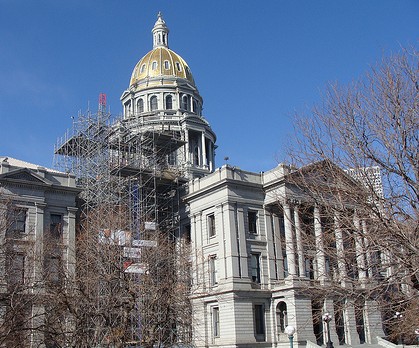 The Colorado state Senate is spending the day locked in debate over a package of seven Democratic gun bills, with the fate of many of them still quite uncertain. Today is also nearly the midpoint for the entire legislative session. Colorado Matters host Ryan Warner talks with CPR's Megan Verlee about what lies ahead for lawmakers: marijuana regulations, budget negotiations, and more.
You can keep up to date on today's Senate gun bills debate, and all the issues under the golden dome, on our state politics blog, Check and Balance.
[Photo: Megan Verlee/CPR]