Loading CPR Website Widgets...
Colorado Matters
Climbing Pioneer Dies at Monarch Pass
by Andrea Dukakis
Listen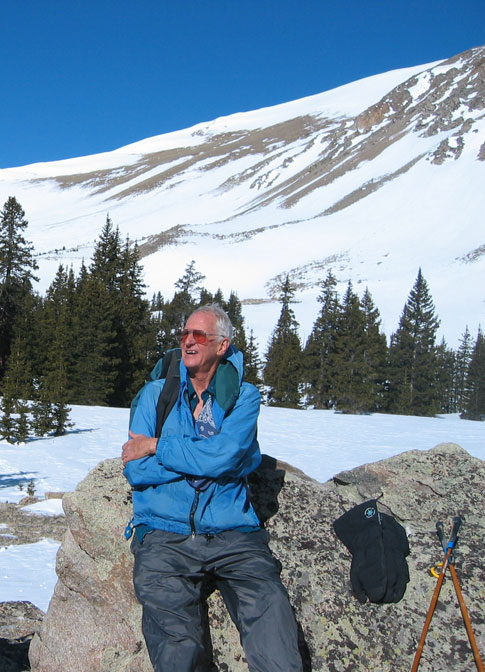 When Bill Forrest found himself struggling to scale a particular mountain, he got creative and fashioned a tool that would make the next attempt easier. Forrest, who died last month, was perhaps best known for making the first ascent of the Painted Wall in Colorado's Black Canyon. He collapsed December 20th while snowshoeing on Monarch Pass with his wife Rosa. He was 73. Ryan Warner speaks with Forrest's climbing partner Kris Walker.
[Photo: MSR]