Loading CPR Website Widgets...
News
Film Review: Spiderman
by David Fender
Listen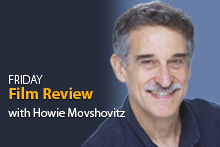 Aside from the weather, the arrival of another "Spiderman" movie is a sure sign of summer. But Colorado Public Radio film critic Howie Movshovitz says "The Amazing Spiderman" offers more than an adult might expect.
Click here for more film reviews.