Loading CPR Website Widgets...
Colorado Matters
Using Sound to Navigate Campus
by Shanna Lewis
Listen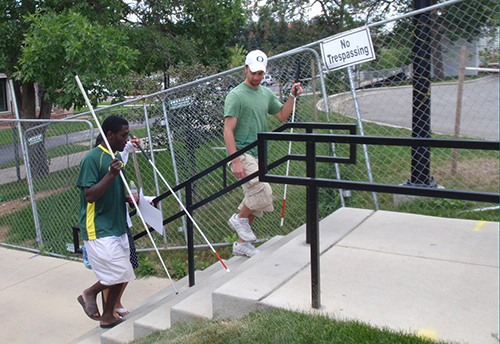 New students and visitors at CU-Boulder can use their ears instead of their eyes to find their way around campus. There are new maps that use more of your senses to guide you to your destination. Students, staff and visitors have an alternative to paper maps or finding one of the big outdoor maps. They could stream or download audio and text files that give detailed directions that use non-visual cues as guideposts. It's one part of a wayfinding map project that puts a different spin on directions - making campus more accessible to everyone, no matter what their abilities are. Ryan Warner speaks with Karen Rosenschein of CU-Disability Services.
[Photo: CU Boulder Disability Services]