Loading CPR Website Widgets...
Classical Music
Giving Thanks - November 22nd at 8pm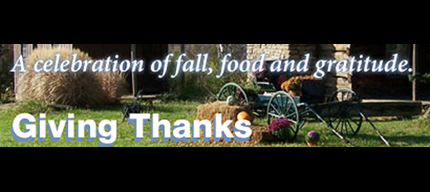 Join us Thursday Evening November 22nd at 8pm for Giving Thanks: a Celebration of Fall, Food, and Gratitude. Host John Birge creates a thoughtful, contemporary reflection on the meaning of the holiday. We'll hear music from Morten Lauridsen, Aaron Copland, Bach and more. Cowboy Poet Baxter Black remembers the Goat Thanksgiving and we'll hear Nora Ephronon talk about her Thanksgiving traditions.