Loading CPR Website Widgets...
Megan Verlee, General Assignment Reporter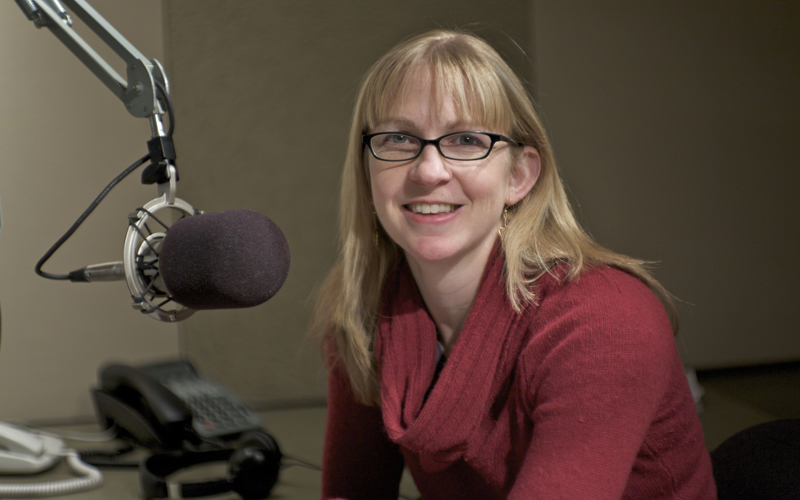 Education:
Bachelor's degree in sociology, Columbia University.


Professional background:
Megan Verlee joined Colorado Public Radio in the spring of 2008, just in time to report on Colorado's important role in the presidential election. As the station's general assignment reporter she's covered everything from conservation programs on the eastern plains to natural gas development on the Western Slope.

Before coming to CPR, Megan spent several years reporting for public radio station WHQR in Wilmington, North Carolina. She got her professional start at NPR, editing and producing for "Morning Edition" and "Talk of the Nation." Her work has appeared on numerous national radio programs and in several magazines.

Awards:
Megan received six regional Edward R. Murrow Awards for her work at WHQR in Wilmington, North Carolina. She received an award from the Associated Press for use of sound in a CPR story about people raising livestock in urban areas.

In her own words ...

Why I became a journalist:
I took my first radio class freshman year of high school and was hooked. For one assignment I had to interview other students about their experiences with the school. We had just been through Rodney King and O.J. Simpson, and in my angry, highly divided urban school, students of different races did not talk to each other. But when I had a microphone in my hand, everyone would talk to me. In two weeks of interviews I learned things about life in my school I never would have otherwise. I knew then I always wanted to have that power to ask questions, and the privelege to hear people's answers.

Why I got into radio:
It's always been radio for me. I've done some magazine work in recent years for the fun of it, but really, I'm crazy about sound; it engages your imagination in ways I don't think either print or video can.

How I ended up at CPR:
Both my parents are from Colorado and so even though I was raised in California, I've long thought of the state as home. Reporting's what I've always wanted to do and Colorado's where I've always wanted to live. It just took a while for the job and the geography to align.


[ Previous ] [ Back to List ] [ Next ]