Loading CPR Website Widgets...
Colorado Matters
New Play Questions Our Memories
by Zachary Barr
Listen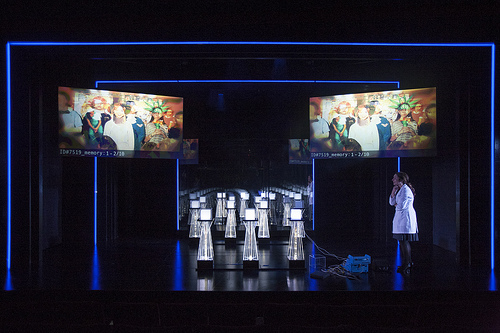 <>
The Denver Center Theatre Company puts a premium on helping new plays come to the stage. And premiering tomorrow: Ed, Downloaded, by playwright Michael Mitnick...it runs through February 17. It's a romantic comedy that asks what happens when someone else tries to alter your memories. CPR's Elaine Grant speaks with Mitnick and director Sam Buntrock.
[Photo: Jennifer M. Koskinen]