Loading CPR Website Widgets...
Colorado Matters
Paying Back the Innocent
by Andrea Dukakis
Listen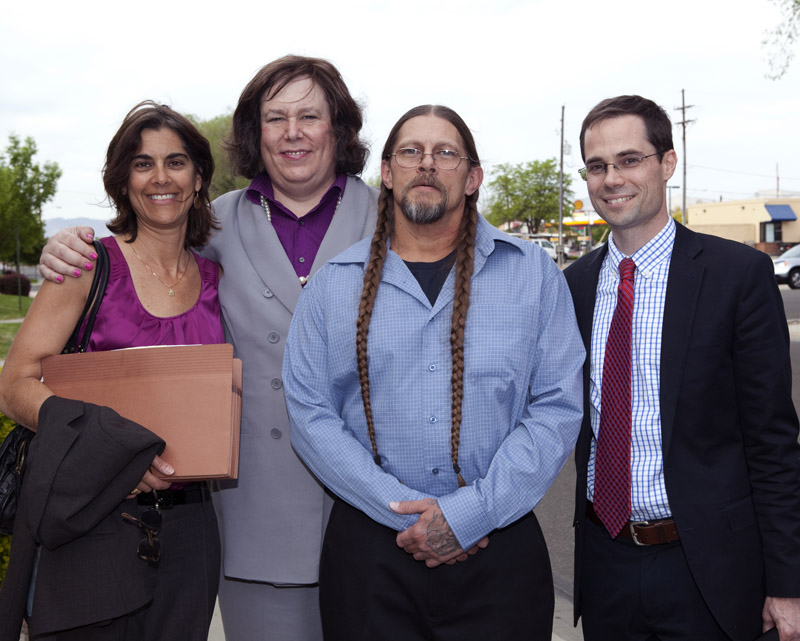 It's a living nightmare: serving life in prison for a murder you didn't commit. In Colorado in recent years, we know it's happened to two people. Timothy Masters was wrongly convicted of murder in 1999. He spent nearly a decade in prison until his release a few years ago. Also, last spring, with the help of a team of attorneys, Robert Dewey was set free after 16 years in prison for a murder near Grand Junction. A bill in the state legislature would compensate people who did time for a felony they didn't commit. It would mean $70,000 for every year they were behind bars. Ryan Warner speaks with Daneyl Joffe, the lead attorney in the case, who helped free Mr. Dewey. She worked with lawmakers to craft the compensation bill.
[Photo: Karen Wolf, Danyel Joffe, Robert Dewey, Jason Kreag]