Loading CPR Website Widgets...
Colorado Matters
Scientists Brace For Sequestration
by Lesley McClurg
Listen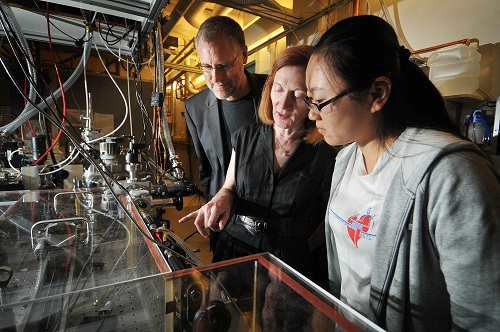 Colorado has a sizeable research community. There are many federal organizations here, like the National Renewable Energy Lab in Golden. NOAA and NASA in Boulder. Many of these researchers depend on government grants that could be cut under sequestration. Ryan Warner talks to Dr. Patricia Rankin, vice-chancellor for research at University of Colorado Boulder, about how Colorado's science community is bracing for huge budget cuts.
[Photo: University of Colorado]