Loading CPR Website Widgets...
Alisha Sweeney, Open Air Morning Show Host and Assistant Music Director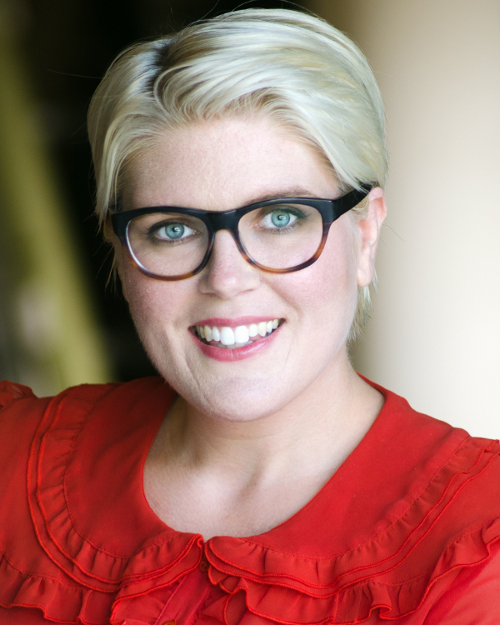 Education:
Bachelor's degrees in journalism and media studies and English literature, University of Colorado, Boulder.

Professional background:
Alisha has 12 years of experience as host and producer for non-commercial radio with alternative, Americana and contemporary formats. She's hosted shows for Radio 1190, WFMU and KCUV. Alisha also spent five years working at an Internet music television station as executive producer, producer and writer of music-related programs.

In 2002, Alisha caught the eye of her journalism professor who encouraged her to take her career to London, England, where she was the first American host on ResonanceFM, a non-commercial radio station. Alisha curated a show called "MP3 Treasure Chest," which featured obscure, Internet-discovered musicians and interviews with artists around the world, from Bombay to Brooklyn.

After her stint in London, Alisha planted roots in Denver where she landed her first commercial radio hosting position. She started off as the morning show DJ at new Americana radio station KCUV. Alisha was later recruited by ManiaTV to help launch the world's first live Internet television station. She spent four years at ManiaTV, serving as executive producer, producer, writer and director for a handful of programs, including "The Daily Indie," a music show featuring mostly music videos and interviews with some of the most inspiring independent bands in the music industry. While Alisha enjoyed working for a music video television station, she missed hosting her own show, so she went back to KVCU as a weekly host in addition to her producing duties at ManiaTV.

During a visit to New York City for the CMJ Music Marathon in 2007, Alisha approached her favorite east coast radio station, WFMU, about hosting a show. They agreed, and she created a program called "Colorado Music Is For Lovers." She showcased the most exciting bands from Denver and conducted interviews with local heroes DeVotchKa and The Apples in Stereo.
Awards:
Alisha has won several awards as a morning drive DJ. In 2001, she was named "Best Radio DJ in Denver" by Westword while hosting "The Morning Show With Alisha" at the University of Colorado's student-run station, Radio 1190. She earned the same title from Citysearch, which also named her show the "Best Morning Show in Denver."


In her own words...

How I became interested in music:
Looking back, I must have grasped early on that one of my superpowers is making people happy through music. My parents ran an arcade and record shop. When it closed down, our house was filled with video games, pinball games and countless records to sort through. I was really little, but I remember always being drawn to my father's record collection.

As I got older, I continued to be exposed to music on the radio and MTV, along with the various genres my three older siblings were listening to. My oldest brother liked rock, my sister liked rap, my other brother favored alternative and I lovingly consumed it all. Appreciating what everyone in my family listened to helped broaden my scope and tune my ear to all genres.

Whether it's admiring the cover art on a record, roller-skating in our basement, staying up late to watch Teletunes or helping choose what music we got to listen to at the dinner table, I have always been passionate about making music the soundtrack to my life.

Why I got into radio:
In high school, I took a few journalism classes and one assignment was to "interview someone in a profession you'd like to do." I chose a radio DJ and have pursued it since. My autobiography from first grade says that when I grew up I wanted to be a teacher and then an artist and a writer in my spare time. Unconsciously, radio has always been my gateway to do these things.

How I ended up at CPR:
I always declared that I wouldn't work for a radio station that I didn't feel a connection to the music that was played. When I first heard about the format at OpenAir and read the mission statement, I was committed from day one with a giant heart on my sleeve.

Favorite music:
It changes all the time, but I have a soft spot that runs deep for Feist, New Order, Pixies, TV on the Radio, Peter Bjorn and John, David Bowie, Brian Eno, Belle and Sebastian, Jenny Lewis and Daniel Johnston, to name a few.



[ Previous ] [ Back to List ] [ Next ]