Loading CPR Website Widgets...
Jessi Whitten, Open Air Music Director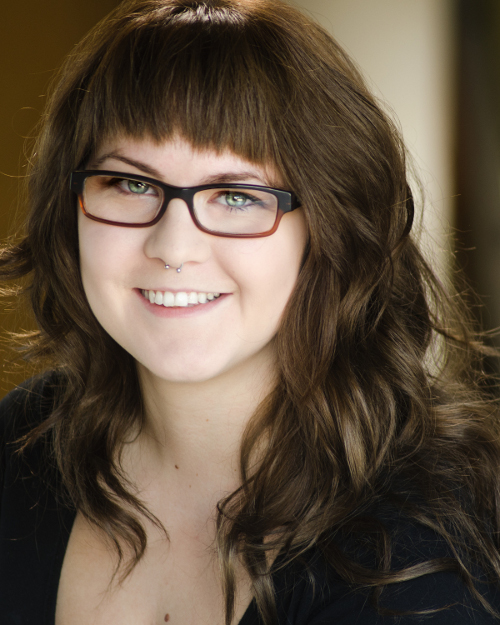 Education:
Bachelor's degree in English, University of Colorado, Boulder.
Professional background:
Jessi joined Colorado Public Radio as music director for OpenAir in September 2011 after spending four years at the University of Colorado's nationally-recognized student radio station, Radio 1190. She served as music director for Radio 1190 for two years, planning daytime music programming, producing content for the web, and screening and reviewing CDs. In addition to managing the responsibilities of music director, Jessi also hosted the station's morning show on and off from 2008-2011. Prior to that, she was Radio 1190's volunteer coordinator, scheduling events, recruiting new volunteers and creating promotional materials for the station.



In her own words...

How I became interested in music:
The first song I remember falling in love with was "California Girls" by the Beach Boys. I was born and raised in California so in my young mind, the song was about me and me alone. I'd lay on the floor with my headphones on listening to that one song over and over. After a while I digested other tracks on that record, and so began my search for more relatable, stimulating music. In my parents' collections I found They Might Be Giants, Janis Joplin, Moody Blues and the many others that helped me on my path of musical discovery.

After I moved to Colorado, seeing live music became a necessary outlet during my angstier tween and teenage years. I'd dance and sing along to bands like The Faint, Tilly and the Wall and Matson Jones. From then on it was clear that I would surround myself with music in as many capacities as possible.

I made it my mission to unearth the best of new and old music. I'd research, construct lists, build mix tapes and see upwards of three shows a week. I was even voted "Most Music Savvy" in high school. Since then, music has become much more than a passion; it's my life force.

Why I got into radio:
I was gifted a radio around the time my family moved from California to Colorado. During that awkward stint being "the new girl," I adopted a series of radio hosts as my best friends. The L.A.-based morning crew of Jamie, Frosty and Frank would wake me up and keep me company before I went to school every day. It wasn't long before I began constructing my own mix tapes where I was DJ. I attempted to emulate my radio idols and dubbed myself DJ Ringo.

When I got to college, I immediately involved myself with the campus radio station, Radio 1190. I worked there for five amazing years, the last two of which I spent as music director, which ignited my love of radio programming.

Today I am lucky enough to live out my early dream of being a radio host on OpenAir, though this reality far outshines any fantasy I had built.
How I ended up at CPR:
Some people are just lucky and I certainly was to end up at CPR. It's rare to work for an institution that carries the same values that you hold dear and I definitely have found that here at Colorado Public Radio.


Favorite music:
This is always a difficult topic, but some favorites include: The Magnetic Fields; The Unicorns; Rogriguez; Gil Scott-Heron; Jumbling Towers; Matson Jones; Malachai; Factor; Jim Noir; Hot IQs; Raphael Saadiq; The Black Keys and far too many others to list.




[ Previous ] [ Back to List ]