Loading CPR Website Widgets...
Evergreen Partners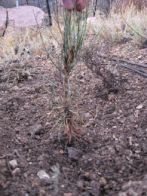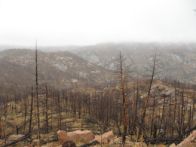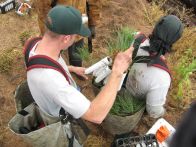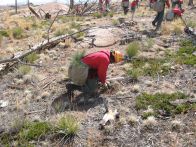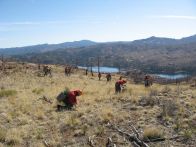 Photos above are Evergreen Partner trees being planted in the Cheeseman burn area.
Become An Evergreen Partner Now
A growing number of members are choosing the most cost efficient and convenient way to support Colorado Public Radio. They become Evergreen Partners by making a monthly pledge using Electronic Funds Transfer (EFT).

Evergreen Partners recognize that ongoing, sustainable support helps keep CPR strong. And in return, CPR makes it easy to be an Evergreen Partner. We do all the work!

There are many reasons that more and more members are becoming Evergreen Partners:

* Convenience. Your support comes directly from your checking or savings account. And if your bank changes the numbers on your account, unlike with a credit/debit card, the bank notifies us. You don't have to do a thing.
* Easier on your budget. Giving a small amount each month is much easier than a big amount all at once!
* You help provide a steady stream of income for Colorado Public Radio.
* You are helping to make sure that your community has the valuable resource of Colorado Public Radio.
* It's an environmentally friendly way to give. Less paper and less mail!
* More dollars go into programming. A credit/debit card is three times more expensive to process.
* You're in complete control! Make changes at any time.
* After one year, we'll plant a tree in your honor, through the Colorado Tree Coalition!
The above benefits are in addition to any of our regular thank you gifts at various levels of support. After completion of your third year as an Evergreen Partner, any gift you choose will be sent with the first payment, rather than waiting until the year's commitment is paid in full.
Thanks from the Colorado Tree Coalition
1/22/08 Evergreen Partners Event: View Slideshow
Become An Evergreen Partner Now