In the world of music there exist a few groups and individuals who live just outside the traditional classical boundaries…but not quite in the pop world.
This holiday season, Colorado Public Radio will introduce you to four of these Classical Christmas Stars through their best selling Christmas releases:  Il Divo, Andrea Bocelli, Libera, and Jackie Evancho.
This week's Christmas Star is Jackie Evancho's, Merry Christmas.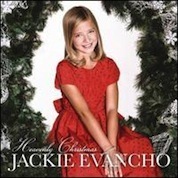 And if you would like to have your own copy - click now.
 
Scroll down and click on an image for more information

 The Festival of Nine Lessons and Carols



Candlelight Christmas Eve