WHAT:  Pianist and Composer Ludovico Einaudi
WHEN: Monday, October 11th
WHERE: Arvada Center Main Gallery
Italian composer and pianist Ludovico Einaudi is a household name in Europe for his hautingly beautiful music.  See him in his Denver debut Monday, October 11th at the Arvada Center as Colorado Public Radio presents Ludovico Einaudi in concert!  See here for ticket information.
The music of composer/pianist Ludovico Einaudi has been described as minimalist, classical, ambient, contemporary and deeply touching - the welcome sound of stillness in a hectic world.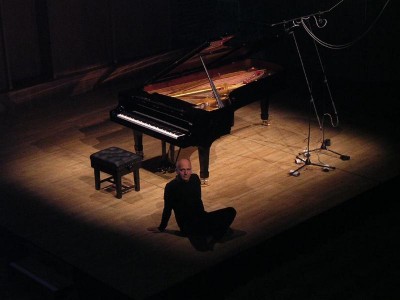 You hear Einaudi's Two Sunsets and other pieces on Classical Colorado Public Radio. Now hear him live in concert.  In Europe he plays to sold out stadiums, but here he'll be playing to an intimate crowd at the Arvada Center's main gallery. What a wonderful way to see an this modern day composer who has scored music for 17 films winning four international awards!
Colorado Public Radio is excited to bring this world-class composer to Denver for an intimate evening hosted by our own David Rutherford.  It's an evening not to be missed!  Purchase your tickets now before it's sold out!
Also, be listening all week long to on 88.1 FM Denver and 99.9 FM Boulder for your chance to win a pair of tickets to this magical evening!