Climbers, Take ❤️ ! You're Getting Your Own Emoji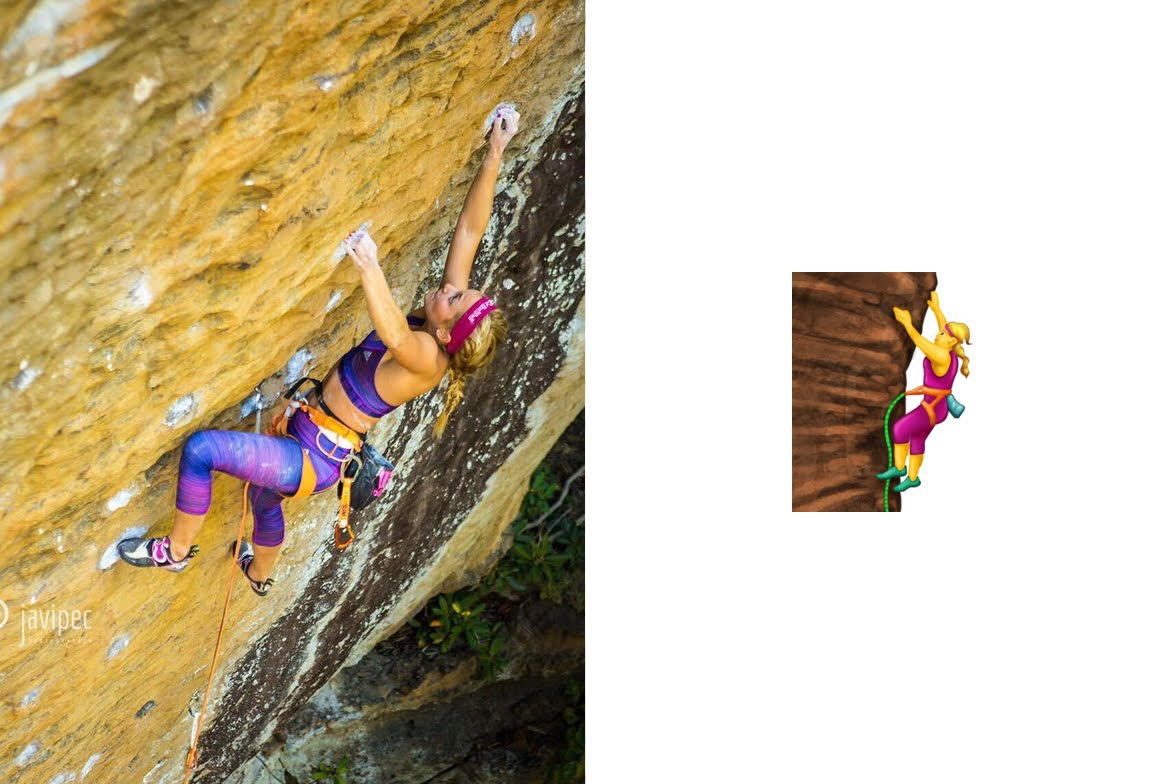 A rock climber will be added this year to the official list of emojis - those little pictures you can use instead of words in your texts and emails.   It was added thanks to the efforts of professional climber Sasha DiGiulian of Boulder, who lobbied for the emoji, consulted with the designer at emojipedia, and served as its model.
DiGiulian spoke with Colorado Matters host Ryan Warner about her inspiration and the process of getting an emoji approved.  
Read Sasha's column for Outside Online "Introducing the First Climbing Emoji"