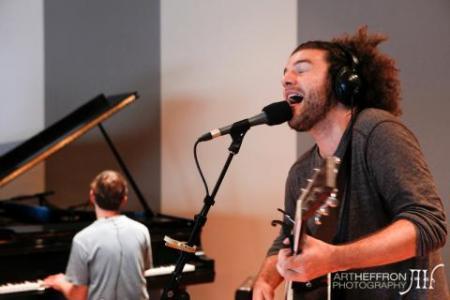 ​Rob Drabkin stopped by the CPR Performance Studio on June 6, 2012 to celebrate the release of his album "Rob Drabkin Live at the Bluebird Theater 1/19/12", featuring material recorded at his annual birthday performance. This year, the Colorado musician again celebrates turning a year older with another concert. OpenAir hosts Rob Drabkin's 6th Annual Birthday Bash at the Bluebird in Denver on Friday, January 18, 2013. The event will also coincide with the release of a new album, titled "Little Steps EP". 
During the OpenAir session, Rob plays four songs--including one of his favorite Paul Simon covers--and chats with Corey Jones about his musical background. 
You made it!
You love learning about new music and the Denver music scene. We have a weekly newsletter for you -- Inside Track. Sign up here to stay in the know about the hottest Colorado concerts and how you can score tickets!