Weekly News Recap, January 10, 2014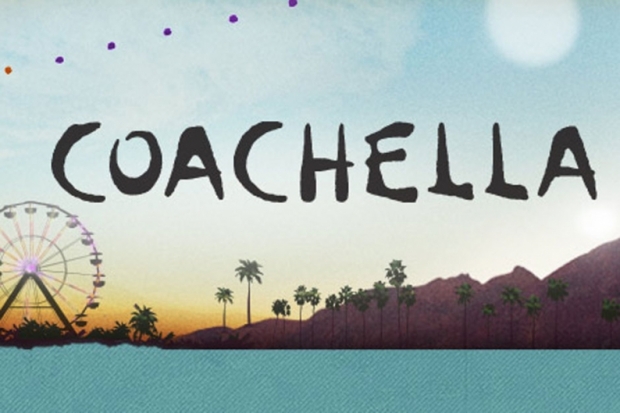 The 2014 Coachella Valley Music and Arts Festival lineup was announced late Wednesday night, with headliners Outkast, Muse, and Arcade Fire. Taking place over two weekends in April (11-13 and 18-20),the California music festival will also feature The Replacements, Broken Bells, Queens of the Stone Age, The Knife, Beck, Neutral Milk Hotel, and many, many more. The full lineup is available via Coachella's website.
Several notable indie acts announced new albums this week. The Hold Steady will return with Teeth Dreams, their sixth LP and first since 2010's Heaven is Whenever, on March 25th; Baltimore synthpop band Future Islands will release their fourth album Singles, also on March 25th; freak-folk act Woods will release With Light and With Love, their eight full-length, on April 15. Each act will tour in support of their respective new albums, but there are no dates in Colorado for any of the three as of yet.
Last November, The Walkmen declared themselves on "extreme hiatus" with no plans to write or record together in the future. However, their break appears to be short-lived: the indie rock band has announced they will perform at an NBA All Star show next month in New Orleans. Frontman Hamilton Leithauser explained: "We thought it might take a lifetime to get us back together—til the Alt-Star Party gave us the nod. How could we stay on the bench? We're coming 110%. Full-court press. Man to man. Rock n Roll, Pick n Roll." The concert will take place on February 15. [via Pitchfork]
Following the hiatus of prolific psych-rock outfit Thee Oh Sees, frontman John Dwyer has announced a new solo project by the name of Damaged Bug. Dwyer plans to release an album from his new project entitled Hubba Bubba within the next month. He has also released the synthpop song "Eggs at Night," a departure from the garage punk of his earlier output with Thee Oh Sees and Coachwhips. [via Consequence of Sound]
Fleetwood Mac singer Stevie Nicks made a cameo appearance on an episode of "American Horror Story: Coven" Wednesday night. The singer plays herself as a white witch with the FX show's third season set in a school of modern-day witches. Nicks' appearance includes a performance of Fleetwood Mac song "Rhiannon" and solo song "Has Anyone Ever Written Anything About You?" [via Rolling Stone]
You made it!
You love learning about new music and the Denver music scene. We have a weekly newsletter for you -- Inside Track. Sign up here to stay in the know about the hottest Colorado concerts and how you can score tickets!