Join us for OpenAir's Third Birthday Celebration on Nov. 7
It's official: OpenAir is celebrating our third birthday at the Oriental Theater!
On Friday, November 7, help us commemorate our first three years as Colorado's resource for new music with a night of live performances from Wheelchair Sports Camp, The Other Black, Rubedo, and Keva.
Let's party!
For tickets and further information, visit the Oriental Theater's website.
In the week leading up to our birthday event, we'll be featuring some notable studio sessions from our three year archive on-air. See the full schedule below: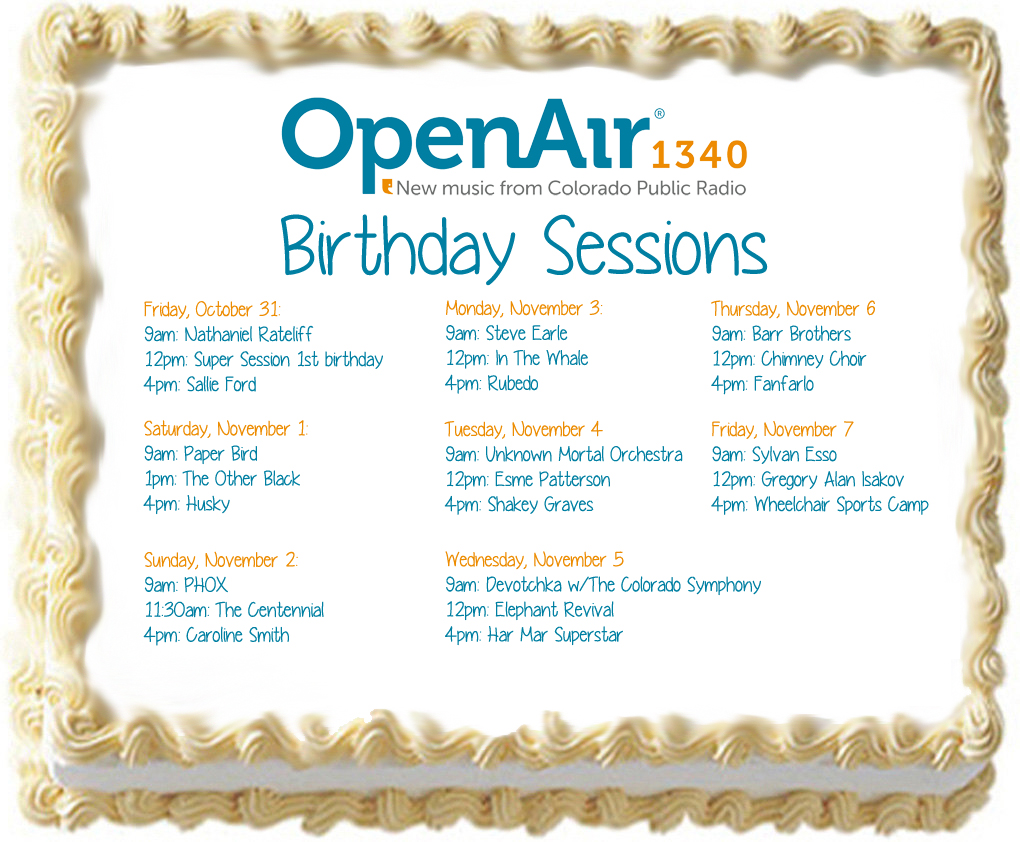 You made it!
You love learning about new music and the Denver music scene. We have a weekly newsletter for you -- Inside Track. Sign up here to stay in the know about the hottest Colorado concerts and how you can score tickets!