Brownout presents Brown Sabbath at OpenAir
Note: Audio is no longer available to stream
​Brownout recently treated us to a truly unique session in the CPR Performance Studio. As Brown Sabbath, the Austin band covers songs from heavy metal pioneers Black Sabbath re-imagined as Latin funk jams.
Prior to a show at Denver's Hi-Dive, Brownout performed renditions of three classic Sabbath songs, including an instrumental version of "Iron Man."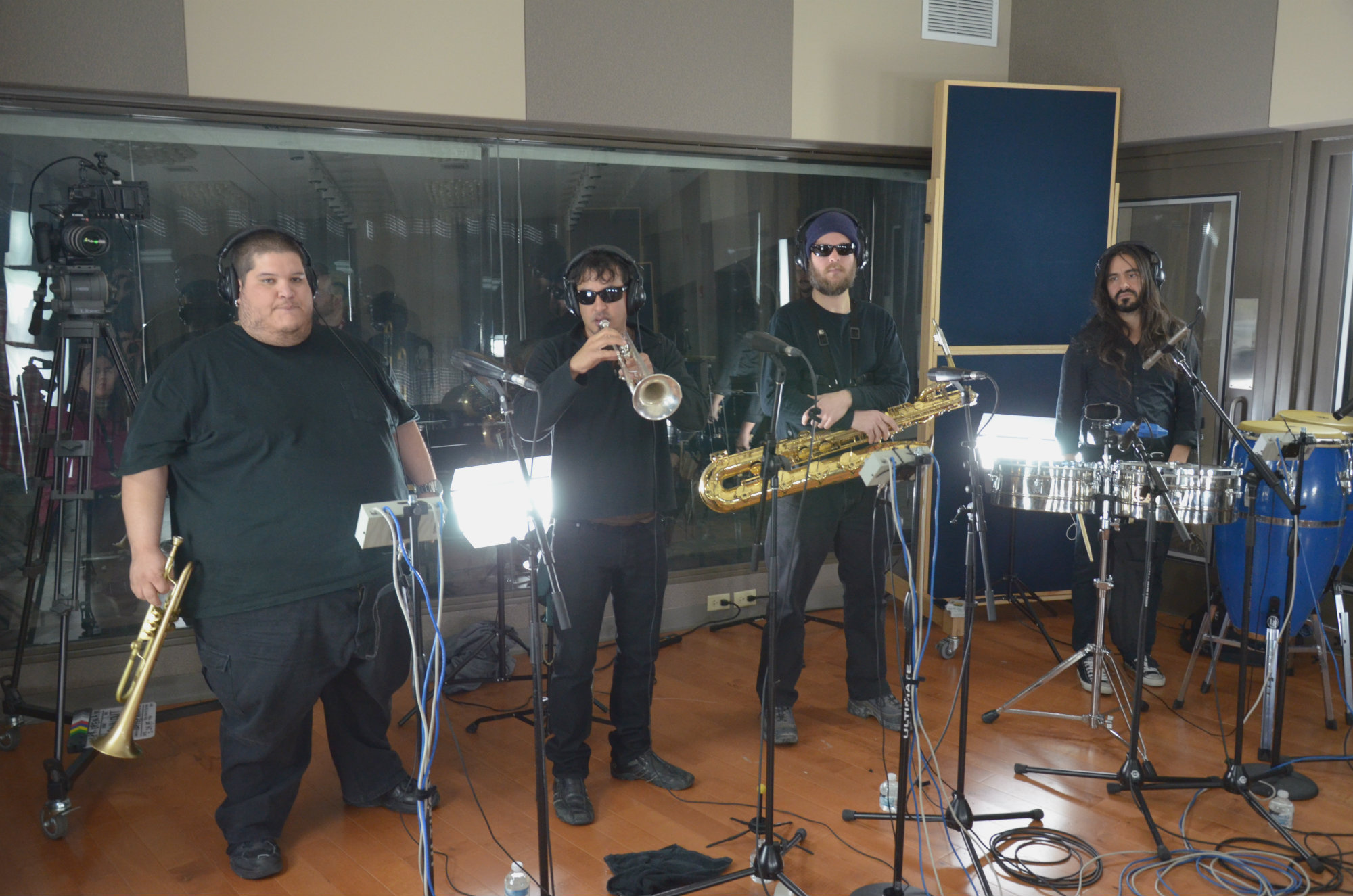 They also spoke with Alisha Sweeney about the process of incorporating Latin elements into the music of Black Sabbath, balancing their original material with covers and what Sabbath frontman Ozzy Osbourne thinks of the Brown Sabbath project.
Brownout presents Brown Sabbath will perform at Bonnaroo and Ozzfiesta later this year.
Stream the performance above.
Songs performed:
"The Wizard" (Black Sabbath cover)
"Iron Man" (Black Sabbath cover)
"N.I.B." (Black Sabbath cover)
Hi, you!
You love listening to new music and learning about Denver's music scene. We have a weekly newsletter for you -- Inside Track. Sign up here to stay in the know about Colorado musicians making new music and the new releases you should be streaming.