Thurston Moore Talks Allen Ginsberg At Boulder's Naropa University
Thurston Moore is best known as the former singer and guitarist for the influential alternative rock band Sonic Youth. Since that band's dissolution in 2011, Moore has stayed busy with projects like Chelsea Light Moving and his 2014 solo album "The Best Day." He runs the record label Ecstatic Peace and edits its poetry journal.
This week Moore is in Boulder, to participate in Naropa University's Summer Writing Program. On Thursday, he will give a guest lecture to students enrolled in the program titled "Composed on the Tongue," which investigates the musical efforts of Allen Ginsberg, the controversial Beat poet best known for his 1955 work "Howl" who helped found Naropa's School of Writing.
OpenAir spoke with Moore prior to the event. Read the interview below and check back soon for audio.
OpenAir: What is your Allen Ginsberg lecture at Naropa University about?
Thurston Moore: "I'm interested in looking at Ginsberg as a writer who had a passion for activism and going up against oppression in societies, constantly going around the world to India, Europe and South America, and learning about those cultures and wanting to see where the love is and where the oppression is and exposing it.
"It was not until I got into studying his life and work in my late 40s and 50s that I realized how significant he is not only to American culture but global culture. He single-handedly funded a lot of the counterculture through his success.
"I'm using the device of his love and interest in music and his relationships with Bob Dylan and Paul McCartney. That to me is a way of talking about the man and his work as a poet and activist."
OA: This is your fifth appearance as a member of Naropa's guest faculty. How did you first get involved with the university?
TM: "I was living in western Massachusetts in the '90s and I started helping organize poetry readings up there. It was very associated with what goes on in Naropa: lots of people who are very friendly with Allen Ginsberg and [Naropa School of Writing founder and poet] Anne Waldman.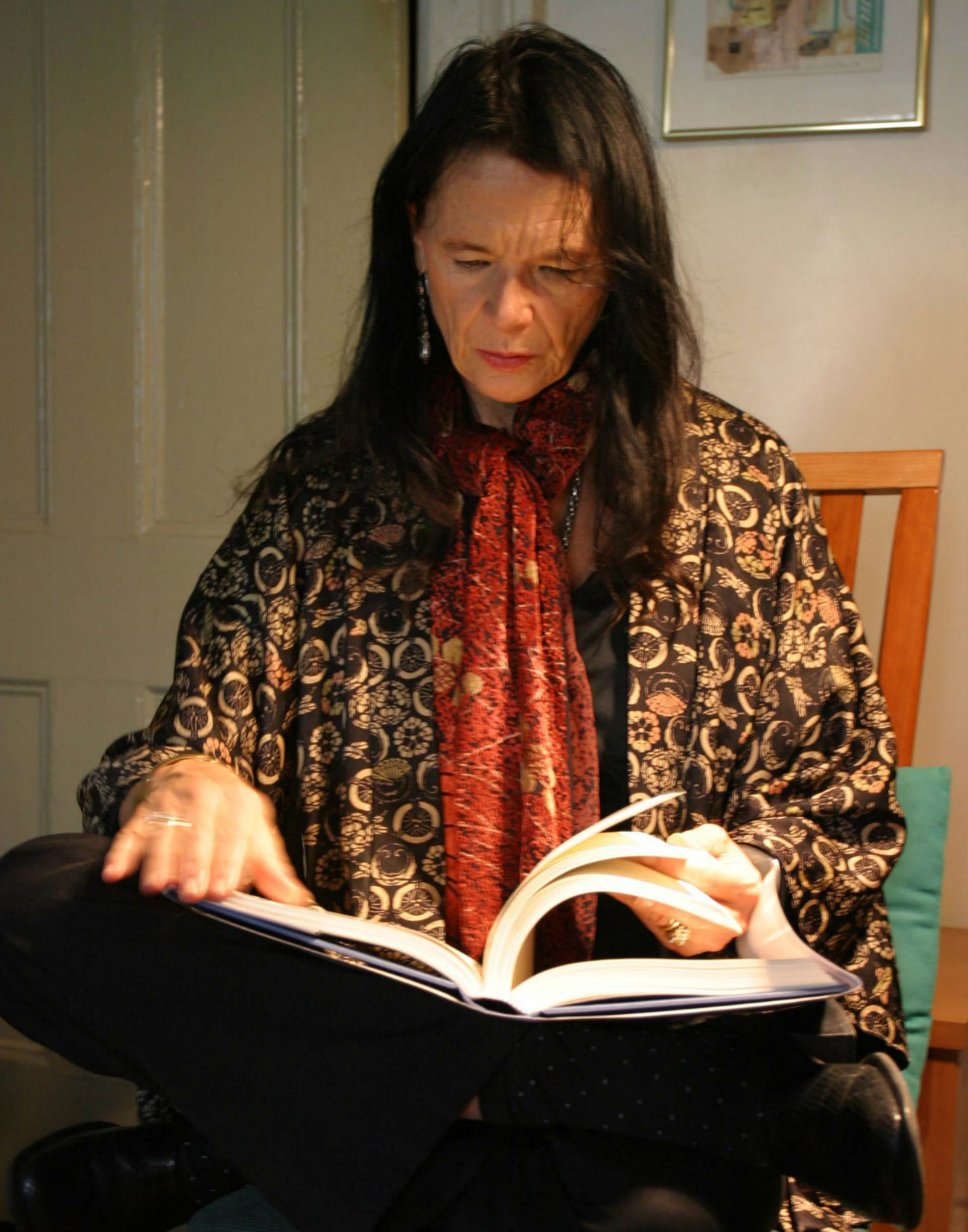 "We had Anne come up and do a couple things. She came into my little work office and she saw my library which was rife with a very deep history of post-war poetry publications. I remain and still am a huge archivist of this work. 
"The verbiage I liked in music was coming out of poetry. Lou Reed, Patti Smith, Tom Verlaine, Richard Hell: people who were pointing at poets. I think that's what Anne recognized when she saw my library, and she invited me to come to Naropa all that time ago.
"At that point I was like: 'I need to do this. I am so immersed in the history of what the school is about.'"
OA: Ginsberg worked with a number of notable musicians. What are some of these collaborations that stand out to you?
TM: "Certainly the one he did with Paul McCartney called 'Ballad of the Skeletons.' I think the work he did with Philip Glass was really interesting.
"My favorite was when he would come up at the [New York City punk rock club] CBGB's stage in the 1970s. He would go up there with his harmonium and Peter Orlovsky with his banjo, and they would do Tibetan mantra or hillbilly songs to an audience waiting to see the Dead Boys or something. 
"It was completely unapologetic. This was their neighborhood, they were there first! I remember being a 19-year-old sitting in the audience at CBGB's thinking: 'The nerve of this guy! He just comes in and does this in a punk rock club!' He thought punk rock was amazing. He wrote a poem about it called 'Punk Rock, You're My Big Crybaby.'
"He was everywhere. If there was movement going on in the counterculture he wanted to be there. He wanted to be where the action was. I don't blame him, it's better than sitting at home and watching TV."
OA: What keeps you coming back to Colorado year after year?
TM: "Every year I come here I feel like this is where I am. I'm always here with Eva, my girlfriend, and she was born here. We look forward to coming here every summer and it's always so short.
"It still doesn't make sense that I don't live here. I should be living in Boulder studying Buddhism and practicing and writing poetry. Why am I not doing this?
"If somebody wants to give me housing in Boulder I will move into it! I promise you I'll mow the lawn and I'll shovel driveway if it snows!"
You made it!
You love learning about new music and the Denver music scene. We have a weekly newsletter for you -- Inside Track. Sign up here to stay in the know about the hottest Colorado concerts and how you can score tickets!