OpenAir's Picks For Artists To See At Riot Fest 2015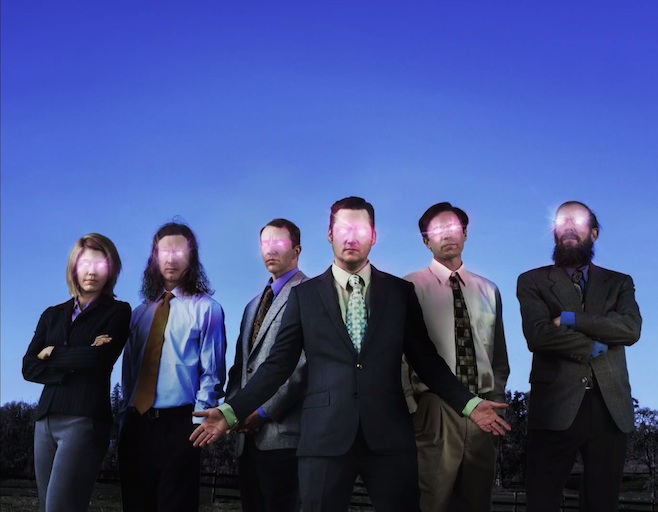 Riot Fest returns to Denver this weekend for its third year. Along with a new location at the National Western Complex, the three day music event has a new name: Riot Fest & Rodeo.
There is no shortage of artists both new and old scheduled to perform this year, so we've summed up the festivities with 11 acts that we recommend checking out. Read our picks below and watch videos to get acquainted with each of them.
Speedy Ortiz
The Massachusetts quartet's sophomore album "Foil Deer" further established them as one of indie rock's most intriguing and lyrical acts today. See them Friday at 4:15 p.m. on the Rebel Stage.
Benjamin Booker
Booker combines influences from New Orleans soul, southern roots-rock and punk into his promising 2014 self-titled debut album. See him Friday at 4:15 p.m. on the Riot Stage.
De La Soul
Rather than rest on the laurels of their "Golden Age" hip-hop albums of the 1980s and '90s, De La Soul have a brand new album on the way. We'll hopefully get a preview of it Friday at 5 p.m. on the Roots Stage.
The Black Lips 
These Atlanta rock veterans have busting out energetic and tempestuous rock records for over a decade now, and their latest, "Underneath the Rainbow," is no exception. They play the Riot Stage at 5:45 p.m. Friday. 
Iggy Pop
As the hugely influential Iggy approaches 70, his live performances show no sign of slowing down. He plays the Rebel Stage at 8:45 p.m. Friday.
Desaparecidos
​Conor Oberst of Bright Eyes fame spearheads this punk collective with a proclivity for protest songs like "The Left Is Right" and "City on the Hill." See them on the Roots Stage at 4:30 p.m. Saturday. ​
The Joy Formidable
The ecstatic indie rock of this Welsh outfit proves their name to be an apt title. They play the Riot Stage at 5:15 p.m. Saturday.
Pixies
The seminal alternative rockers from Boston have influenced their fair share of Riot Fest acts with albums like "Surfer Rosa" and "Doolittle." They take the Roots Stage at 9 p.m. Saturday.
Modest Mouse
Modest Mouse spent a decade as industry outsiders before an unexpected turn as indie rock headliners. This year Isaac Brock and company released "Stranger To Ourselves," their first album in eight years. Expect to hear a career-spanning set on the Riot Stage at 10:45 p.m. Saturday.
Doomtree
​This collective out of Minnesota is abundant with hip-hop talent and socially aware lyricism. Catch them Sunday on the Riot Stage at 2:45 p.m. ​
The Moth and the Flame
They haven't released a proper album yet, but this Los Angeles-via-Utah band has set high expectations with the synth-rock of new single "Young & Unafraid." They play the Radical Stage at 7 p.m. Sunday.
You made it!
You love learning about new music and the Denver music scene. We have a weekly newsletter for you -- Inside Track. Sign up here to stay in the know about the hottest Colorado concerts and how you can score tickets!