Lost In Yesterday: Remembering Our Last Live Music Experience In 'The Before Time'
Remember the thrill of live music? It wasn't all that long ago – maybe longer for some than for others – that this was something many of us could experience from time to time. Some of us were lucky enough to experience it a lot, so much so that the old and jaded part of us made leaving the house at night after a day's work seem like a huge obstacle. The absurdity! But once we were there, out at the show, among the people and sensory onslaught of lights and music, it was nearly always more than worth the effort. It nearly always met expectations and then some, and we'd stumble out of the venue weary, often sweaty, but buoyed and ready to take on more life.
I don't know about you, but I'm never going to take those kinds of nights for granted ever again. Right now I would be grateful for the chance to stand in line for four hours like I did to catch PJ Harvey at the Fillmore three years ago. What a trade, what a no-brainer! None of us at this point have much of an idea when things are going to go back to normal, if they ever will completely. Some experts have even suggested a much longer possibility than any of us ever imagined. Gulp. In the meantime, fans and artists alike will need to be creative (as we've already seen with the multitude of content being created online). Lean into the music, support the artists, labels, venues, and record stores you love in whatever way you can, and let's all come out the other side of this together.

We're curious to know: what was your last live music experience before, you know, the Big Long Now? What was memorable about it? E-mail us at insidetrack@cprmail.org.
_______________________________________

Our staff reflects back:
Orville Peck with Lucero - 1/25/2020, Mission Ballroom
Orville Peck's first show in Denver was enthusiastically received as many fans in the audience sang along to his dark western ballads and even dressed like the fashionable artist wearing fringed attire. The self-described outlaw queer country musician said upon leaving the stage that he could not wait to come back and gave a big "Yee-haw" before he walked off. - Alisha Sweeney 
Y La Bamba with Combo Chimbita, San Cha - 2/28/2020, Slim's (San Francisco)
The last live show I saw was on Feb. 28, at the legendary (and now closed for good) Slim's in San Francisco. Some friends and I flew out to catch the incredible lineup of Combo Chimbita and Y La Bamba (pictured), and I interviewed both bands for Especial. We were also introduced to San Cha, one of my favorite discoveries of 2020. The interviews left me wholly inspired, and the show itself was enough sustenance to keep me satisfied throughout this whole ordeal (though I'm ready for live music again, and very sad Y La Bamba's show at the Bluebird didn't happen here in Denver). - Bruce Trujillo
Atmosphere - 1/14/2020, Metro (Chicago)
A packed house on a weeknight in the middle of January in Chicago isn't terribly common... but Atmosphere was an exception a few months back. This was my last show at my favorite Chicago music venue. Now that I think about it, it's probably my favorite venue anywhere. I've seen Vampire Weekend there, Wire, LCD Soundsystem, Foo Fighters, Savages, The Jesus Lizard, Peaches, Bob Mould, Cut Copy, and a gazillion others. I know the owner well, many of the employees, oh, and my favorite bar in Chicago is right next door. Yeah, I miss that place terribly and I'm wishing them the best going forward. - Jason Thomas
Thundercat - 3/12/2020, Ogden Theatre
I caught Thundercat at the Ogden right before shows were getting canceled. The show itself was next level artistry with a beautiful and manic vibe throughout the performance. However, by that point I'd already developed a sort of anxiety from being in such close proximity to other people that I had to leave the sold-out show early. - Jessi Whitten
Ezra Furman with Kelley Stoltz - 2/22/20, Bluebird Theater
Ezra Furman at the Bluebird … Ezra did not disappoint in the delivery of raw energy exposing insecurities with chords that undoubtedly lift you up. The encore was about 4 songs, too, and they covered The Clash's "Police on my Back." It was exhausting in the best way. - Katie Bradley
New Pornographers with Diane Coffee - 2/15/20, Gothic Theatre
I attended the New Pornographers at the Gothic Theater. Openers Diane Coffee warmed the crowd nicely with their typical high energy set. - Kendall Smith
Seratones with Kiltro - 2/29/20, Washington's (Fort Collins)
The last show I attended before the music shutdown was February 29th at Washington's in Fort Collins. The bill included Louisiana soul powerhouse Seratones, Philadelphia's Son Little, and our Local 303 band Kiltro. I was showing support for our public radio brethren The Colorado Sound on their 4th birthday celebration. - Willobee Carlan
Neoma with Mandy Groves - 2/28/20, Marquis Theater
I loved this show because so many people from the local Colorado music scene came out to support their fellow musicians. It was like a mini reunion. - Demi Harvey
DeVotchKa with Kiltro and Banshee Tree - 12/31/19, Bluebird Theater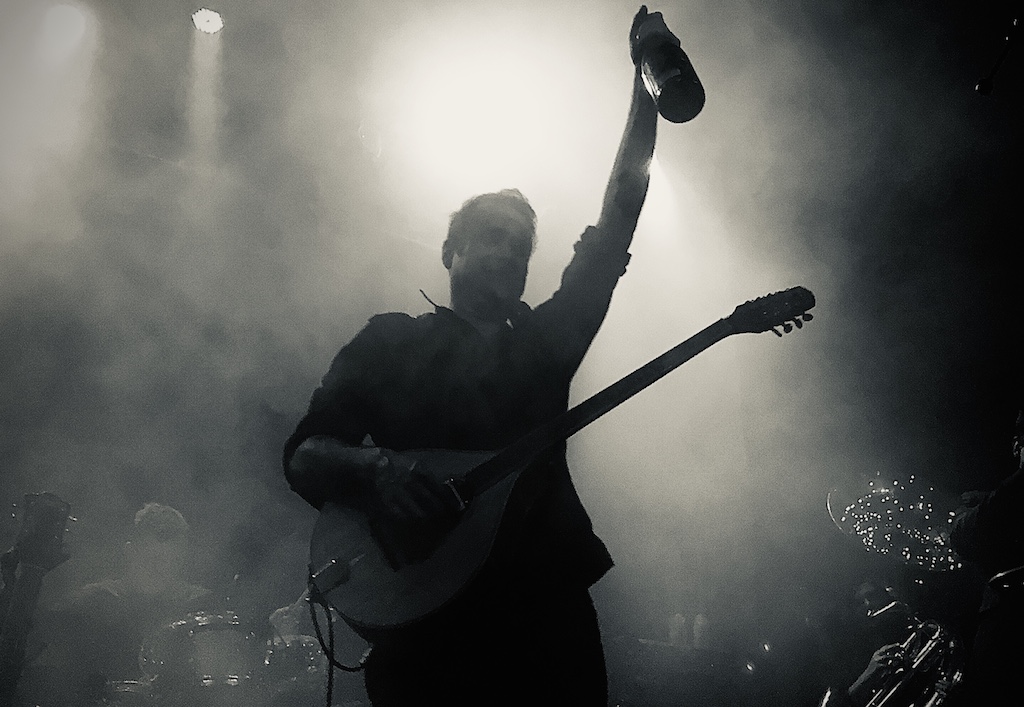 A DeVotchKa show is celebratory in any case, so to see them on New Year's Eve was perhaps the DeVotchKa-est experience possible, replete with confetti cannons and dancers. Needless to say, 2020 hardly deserved such an intro. - Jeremy Petersen
You made it!
You love learning about new music and the Denver music scene. We have a weekly newsletter for you -- Inside Track. Sign up here to stay in the know about the hottest Colorado concerts and how you can score tickets!