DevonBalet
CPR: Serving Colorado's Front Range
We are proud to call Colorado home.
Here in the Front Range and across our beloved state, Colorado Public Radio is especially proud to be the place you turn for conversations, storytelling, journalism and musical journeys that connect us all in these challenging times. 
Sign up to receive the best news in the Front Range, and get your free CPR decal!
We are grateful to have you at our side as we continue to write more of the Front Range's story in 2022.
This feature was created by our membership department at Colorado Public Radio, which is solely responsible for the content. CPR News editors and reporters were not involved in its creation and no editorial judgment should be inferred.
New Podcast: Ghost Train
Ghost Train is a unique podcast miniseries about the people with a vision for a greener transportation system in Colorado, the challenges that kept much of that plan from becoming successful and the ideas that might help the region move forward.
Every time I get in my car CPR is there for me, it calms me and entertains me and teaches me Thank you!!

- Lynn, Evergreen Member from Longmont
People who lost homes in the Marshall Fire are trying to begin rebuilding. Their insurance coverage might stand in the way.
"...Swift said the big range in what it'll cost to rebuild his home is because there's all kinds of variables at play, like whether he'll get the full value of multiple riders built into his insurance policy. For anyone who has ever had to deal with an insurance company, they know that's no small task itself.
And at that same time, it's difficult to get a builder to commit to a price to make homeowners whole again. Supply chain problems and fluctuations in the costs of building materials make it tough to pin down. "
Sign up now!
I've been listening to CPR for over 10 years. I love the content and appreciate local and national/international news. As I've gotten older I've realized how important supporting news I can trust is.

- Anita, Evergreen Member from Littleton
Hart Van Denburg/CPR News
CPR's Megan Verlee interviews Senator John Hickenlooper.
Courtesy Brittany Werges / CPR
Colorado Matters host Ryan Warner speaks with Aurora author Patricia Raybon about her mystery novel, "All That is Secret," for Turn the Page with Colorado Matters.
KRCC's Shanna Lewis
Hart Van Denburg/CPR News
Climate and environment reporter Miguel Otárola on the hunt for a good story.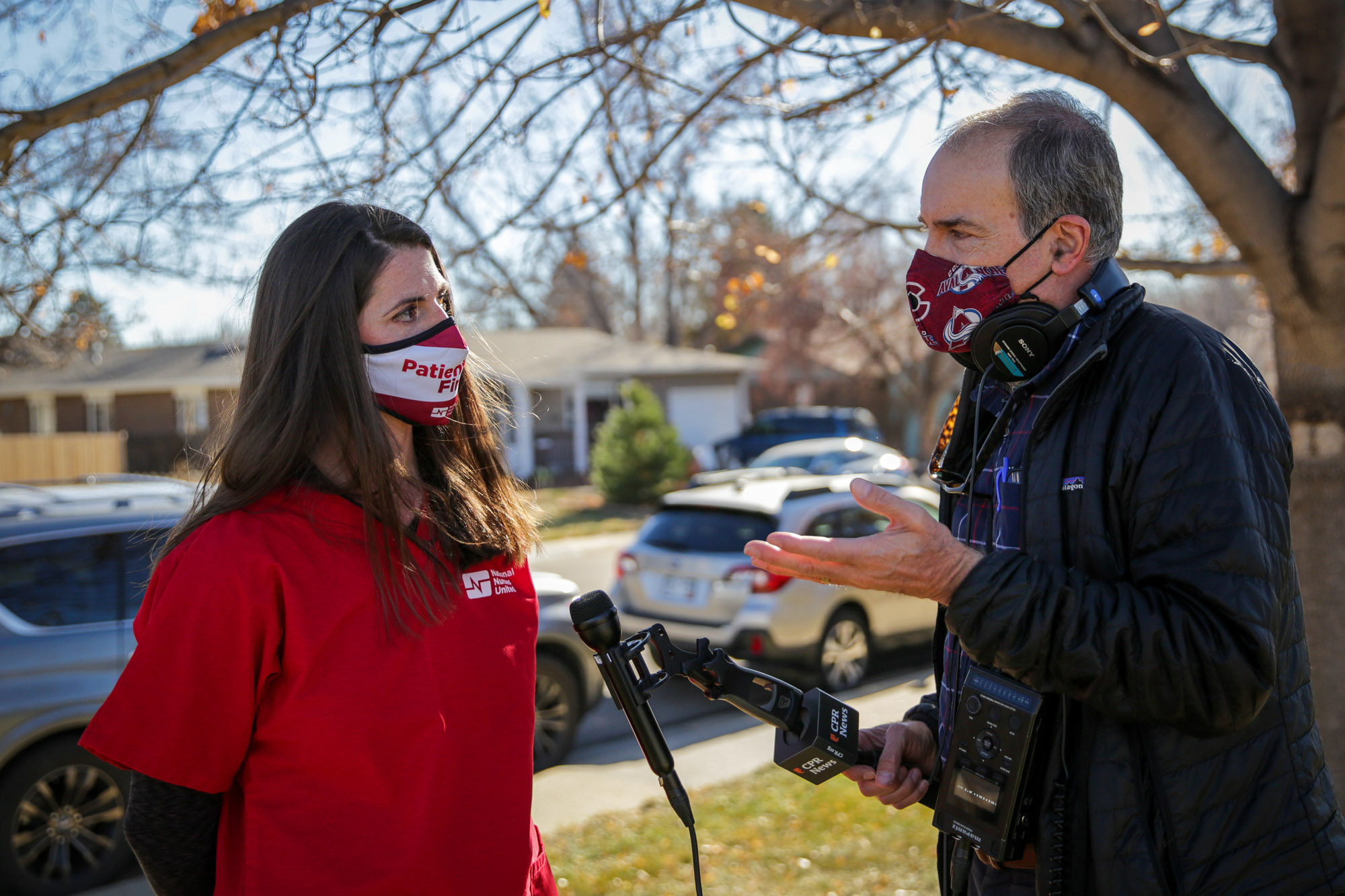 Hart Van Denburg/CPR News
CPR's John Daley
Hart Van Denburg/CPR News
CPR's Matt Bloom
CPR's Andew Kenney.
CPR provides important unbiased information in a world full of misinformation. It is important to me that I help ensure this service continues.

-Adam, Evergreen Member from Severance
Where to find CPR on your dial
Thank you!
CPR's public media service is uniquely positioned to deliver meaningful news, music and cultural experiences that use the power of the human voice in all its form.
And everything we do begins with YOU. 
As we invest even more resources to build local communities and ground us all in more shared experiences, your support of CPR will strengthen our service to the Front Range and beyond. Thank you for being part such a special part of our CPR family.
One more story before you go...
'It was so hard. It was really sad to be alone': This Colorado teen put his feelings about the pandemic into song
It was back into quarantine for the umpteenth time over the past two years. Randolph's older brother was home from college and he had to quarantine as well.
So, they decided to write a song about what the two pandemic years have been like for teenagers — the isolation, the inability to develop social skills, and what adults looked like through the eyes of a young person. All the feelings young people had about what was going on, they were just bottled up.