The Local 303: Colorado artists we're featuring for June 2022
Feeling the PRIDE: A Local 303 spotlight on LGBTQ+ all month long from some of our state's most notable artists!

Come hang with us during the Local 303 Meetup on Monday June 27th from 6:30-9:00p at Larimer Lounge! There will be a live performance and a chance for you to meet some of your favorite Colorado bands and radio hosts! Admission is free, so get ready to come out of your caves and mingle!

Are you a Colorado musician who wants to be featured in the Local 303? Send us your music.
Meet June's picks:
Alysia Kraft
Hometown: Fort Collins, CO 

Formed: December 2020

Latest Release: "Hamilton Pool" (Single), sonaBLAST Records, May 20th 2022

Pronouns: She/They

About: Having amassed devoted regional followings for projects Whippoorwill and The Patti Fiasco as a celebrated songwriter and incomparably magnetic frontwoman, Kraft has sold out most of Colorado's big stages and directly supported icons Bon Jovi, Blondie, Nathaniel Rateliff and Bonnie Raitt on significantly bigger ones.

Embracing the complexities of growing up queer on a cattle ranch in small-town Wyoming and choosing to love within a landscape that didn't always love back, First Light (out 6.17 on sonaBLAST Records) is a triumphant homecoming and a defining solo debut. Smart, retro-influenced indie pop and lush, bioluminescent folk will find crossover appeal with fans of HAIM, Sheryl Crow, Sharon Van Etten, and Waxahatchee.

Enlisting close collaborator J. Tom Hnatow & Grammy-nominated Justin Craig to produce and mix and acclaimed engineer, Sarah Register to master, "First Light" is open-hearted and thoughtfully hook-adorned-- with soundscapes as dimensional as Kraft's western upbringing and the liberated narratives contained therein.

Queer Icons: Alok Vaid-Menon, Celine Sciamma, Heloise Adelaide Letissier (Christine and the Queens), bell hooks

What's Next For You: Releasing a record I am so, so proud of in "First Light!" Making the album and making the videos to go with it was such pure joy in the collaborative process. In the spirit of queerness, I want to focus my energy into more interdiscplinary art making and experiment more with how we can use art to rebel and resist and organize. I am so inspired by my friends right now speaking to their queer experience in various art forms and I want to see what's possible if we join forces and focus a little intention.I am giddily in love with with the music I'm making right now with Shane Zweygardt and Oliver Mueller. The trio, the live energy, and the ability to do some DIY recording and producing with these two has made me feel so prolific and inspired and fully inside this moment. The live show is energetic and immediate and a lil bit punk, and that feels so great after so long away from live music.
Website: www.helloiamalysiakraft.com

Get Social: Instagram, Spotify, YouTube, Facebook

---
Destino
Hometown: DENVER!!!

Formed: 2017

Latest Release: STARCRASHER, Self-Release, Jun. 1st 2022

Pronouns: They/Them

About: Destino is a vibrant and expressive multidisciplinary artist synthesizing experimental pop music inspired by their love for boundary breaking artists such as Charli XCX, Arca, Sophie, and more! Queer producer, singer-songwriter, and creative director DESTINO shares their take on futurism, self-discovery, and self-expression through their unique use of music and art.

Queer Icons: Sophie, Troye Sivan, Charli XCX, Arca, Lady Gaga, Slayyyter, Lil Nas X, AG Cook, Umru, Mood Killer

What's next for you: My debut album, STARCRASHER came out on June 1st, and it will be followed by my first ever music tour! I'll be starting this endeavor with a show at Meow Wolf as a part of the Indie 102.3 Pride Party! After this show, I'll be throwing my STARCRASHER album release Pride Party at Universe on South Broadway, a new venue dedicated to being an inclusive safe space for artists to share their music and art with the community! I'll be headed out to Salt Lake City next, throwing a pride party at International and then throwing a Pride Party in Los Angeles at Catch One as a part of LA Pride! I'm also preparing for my UMS set, which I've always wanted to perform at. Lots of collaboration, performing, and visual art in the near future. 


Website: www.destinomakesmusic.com

Get Social: Instagram 
---
Ellsworth

Hometown: Camp Sherman, OR / Denver, CO

Formed: 2020

Latest Release: "Potholes" (Single), Self-Release, July 2021

Pronouns: They/Them

About: Maybe it's their sincere lyrics or humorous stage presence that makes first time listeners become devoted fans of ELLSWORTH after only two songs. Maybe it's the way ELLSWORTH presents themselves, so natural and authentic, with the fluidity of their gender finding its moment on stage and in their music. Either way, ELLSWORTH  "has a remarkable way of cracking open your soul and finding the hidden corners of your heart you've too long forgotten or didn't even know existed" (Sway Wild, Dave McGraw and Mandy Fer).

With a uniquely powerful voice and a knack for lyrical storytelling, ELLSWORTH is an artist on the rise in Denver and around the world.

Currently, ELLSWORTH is a finalist in the 2022 Great American Song Contest, and they recently placed their song, Growing Pains, in the  Disney+ show Diary of a Future President. "[ELLSWORTH has] a stunningly pure voice, boundless enthusiasm and a way with words that hugs deep into our hearts. They are a singer-songwriter that is finding their feet and it feels like they will only get better and better through time. Having talent is one thing but being sincere, putting in the hard work and going for your dreams through undoubted trial and error, is how you become truly great at what you set your mind to" (AnR Factory, London, UK).

Queer Icons: BRANDI CARLILE! She is my inspiration. I love her story, her determination, her music, how she uplifts others and everything she touches. I adore MUNA, Silk Chiffon is an absolute hot queer summer anthem and I am HERE for it. And lastly, Adrienne Lenker and Big Thief will always have a choke hold on me and I wouldn't have it any other way. 

What's Next For You: I am currently collecting and writing songs for my sophomore album! With a few singles on the way ;)

Website: https://www.ellsworththefolksinger.com/

Get Social: Instagram, Facebook, TikTok, Spotify 
---
Jen Korte & the Loss
Hometown: Denver

Formed: 2009

Latest Release: Destiny Reaches 
Pronouns: She/Her
About: "Jen Korte blew into Colorado from Austin, Texas in 2005.  She came guided by the momentum of Americana and Caribbean rhythms, a prowess for distinctively intricate guitar lines, and the grit and power of a Western storm in her voice.  Since forming her Denver-based band, The Loss, Korte has been mesmerizing audiences at festivals and concerts across Colorado, for over  15 years." 

Jen Korte is a self-taught award winning musician, producer, collaborator, events planner, actress and educator. She has played every venue or festival from Red Rocks to the Caribbean with her band, Jen Korte and The Loss, and her solo project, Lady Gang, and has opened for such acts as The Pharcyde, Too Short, Nappy Roots, Nathaniel Rateliff, The Flobots, Gregory Alan Isakov, Bitch, Tegan and Sarah, and many more. She also fronts the band The Dirty Femmes: A Tribute To the Violent Femmes and has opened and sang with The Violent Femmes at Denver Botanic Gardens in 2018. 

She was featured in March 2022 at the Denver Museum of Nature and Science as an exhibitor on looping, composition, and guitar tone as part of the international exhibit "Guitar: The Instrument That Rocked the World."

She is an innovative collaborator and show conceptualizer, and has written music for aerial troupes, podcasts, film and television. She is currently writing as immersive show called "Ascension" with local filmmaker and gallery owner, Fa'al Ali.

She is an LGBTQIA+ rights advocate and is the co-owner of a lesbian social monthly meet up group called Hip Chicks Out. Hip Chicks Out was established 17 years ago as an opportunity for lesbians to explore their city in large groups and to connect with one another. It was passed down to Jen and her business partner, Sarah Slaton, in 2020. Together they throw PRIDE events, monthly meetups and queer networking events. 

She also volunteers for Girls Rock Denver and is a musical mentor that teaches production, guitar, and song writing to women of all ages. She has also spoken at leadership conferences for young women who are interested in pursuing a career in the arts. 

Awards:
Best Singer Songwriter of Denver 2019 : Lady Gang
Best Folk Band of Denver 2018: Jen Korte & The Loss
Best Tribute Band of 2013: The Dirty Femmes: A Celebration Of The Violent Femmes

Queer Icons: Ani DiFranco, Brittany Howard

What's Next For You: I'm producing and mixing our full length album, Paso Real, and also working on an acoustic EP. Our next show is sold out but we will be playing the UMS this year. I'm personally working on writing an immersive show that I hope to premiere next summer. 

Website: www.JenKorte.com

Get Social: Facebook, Instagram
Machete Mouth
Hometown: My Hometown is Alief, TX and based in Boulder, CO

Formed: 2017

Latest Release: Machete Mouth EP, Self-Release, Sep. 24, 2021

Pronouns: She/They

About: As a musician I would say I am my grandmother's daughter. All genres have influenced who I am and how I write. It's difficult to stay in one place musically. As a Black Queer woman there isn't a space I cant occupy in American Music Culture. Currently working on telling fables and dreams through lyrics while exploring pleasure, loss, truth, and anger in song writing. 

Queer Icons: Bessie Smith, Ma Rainey, Whitney Houston, Big Mama Thornton, Luther Vandross, James Baldwin, Audre Lorde, Moms Mabley

What's Next For You: To continue to create and collaborate with other creatives! Travel and weave yarns :)

Get Social: Instagram, Twitter, and music can be heard on all streaming platforms. 
---
Midas MSL
Hometown: LA/Denver

Formed: 2020

Latest Release: END BOSS, June 2022

Pronouns: They/He

About: MIDAS MSL is the story of avenging one's former self and then quickly ascending to higher realms. Cinema and alchemy are the main themes, along with allowing one's villain origin story to exist in unison with their higher self.

Queer Icons: Captain Crunch, Hunter Schaefer, The hot queer from Below Her Mouth

What's Next For You: So much life.

Get Social: Instagram
---
N3ptune
Hometown: Denver, CO 

Formed: 2016

Latest Release: "MILITIA 2.0"

Pronouns: He/Him/His

About: Named a "Denver Musician to Watch in 2021" by 303 Magazine, N3ptune is an explosive multi-hyphenate hailing from Denver, CO. A proudly queer singer/songwriter, producer, dancer, model, actor, and director, N3ptune is carving out a lane in Denver's music scene, unlike anything that has come before.

Influenced by his upbringing in the Baptist Church, N3ptune is a genre-bender who merges the essence of gospel, blues, and soul into an amalgamation of pop music as only his mind can create. His songs are bold and brash, and his live performances are raw and captivating, to the point where Sleigh Bells's Alexis Krauss likened the experience to "seeing Prince live for the first time".

Beginning as a producer and singer-songwriter while he was in high school, N3ptune quickly became a staple in Denver's burgeoning DIY scene. From frequently headlining Denver's Pridefest to holding down one of the city's most talked-about residencies at Meadowlark, N3ptune's name has quickly grown, becoming a standout in Colorado's music scene.

With his highly anticipated album, Renaissance out now and touring to follow, N3ptune is laying the groundwork to set 2022 ablaze. Get ready, it's N3ptune's planet, and we're just living on it. 

Queer Icons: Prince, Little Richard, Beyoncé, Lady Gaga, Frank Ocean, Freddie Mercury, Lil Nas X, James Baldwin, Marsha P. Johnson

What's Next For You: Music Videos, Sleigh Bells Tour and summer festivals & Personal Growth

Website: https://www.n3ptune.com/

Get Social: Instagram, Twitter, TikTok, Facebook
---
The Non-Renewed
Hometown: Denver, Colorado

Formed: We started making music together in the spring of 2018. But we took this project in stride starting in September 2020.

Latest Release: Smoke You Out

Pronouns: Meghan Mallon (She/Her), Mellik Gorton (He/Him)

About: The Non-Renewed is composed of two guitar based songwriters, Meghan Mallon and Mellik Gorton. Meghan's works gives tribute to the anthems of the aughts, found in artists like Alanis Morisette, Avril Lavigne and Sara Bareilles. While Mellik's songwriting tends to carry softer and honest narratives resembling artists like Conor Oberst and Andy Shauf. The queer duo, both transplants to Colorado from the east coast, currently trade off songs and guitar licks, covering a wide breadth of their influences. Meghan's range has an eerie resemblance to Mellik's pre-HRT voice, which has created new life for old songs and beautiful vocal blend between the pair.  

Queer Icons: Boygenius, Brandi Carlile, Alok Vaid-Menon, Arlo Parks, Tegan and Sara, iO Tillet

What's Next For You: We are looking forward to getting in front of audiences this summer and plan on spending more time writing collaboratively come fall, with the goal of putting together a cohesive album come winter. 

Website: https://linktr.ee/thenonrenewed

Get Social: Instagram, TikTok
---
PLASMA CANVAS
Hometown: Fort Collins, CO

Formed: 2016

Latest release: KILLERMAJESTIC, SideOneDummy Records, 2020

Pronouns: Adrienne Ash (She/Her), Evalyn Flowers (She/Her), Frankie Harlin (They/Them), Jarod Ford (He/Him)

About: PLASMA CANVAS (all-caps, always) is the loudest band on earth.

PLASMA CANVAS is Adrienne Ash, Evalyn Flowers, Jarod Ford, and Frankie Harlin. Formed in 2016, PLASMA CANVAS has built a community of fans over time that spans all backgrounds, but is definitely known for how absolutely queer most of them are.

PLASMA CANVAS shows are about inclusion, visibility, rebellion, living gorgeously to spite all the bigots who want you dead, and the pure, unrestricted joy of throwing your body around in the mosh pit while you get your face melted off by a wall of guitar amps. Come for the riffs, stay for the message.

PLASMA CANVAS IS THE LOUDEST, GAYEST BAND IN THE WORLD.

Queer Icons: Joan Jett and Laura Jane Grace and Gerard Way are some of my favorites.

What's next: WE HAVE A NEW ALBUM ON THE WAY! It will be coming out on SideOneDummy Records and it was recorded at The Blasting Room in Fort Collins. There are a ton of cool influences we allowed to shine through and we can't wait to share more!

Until then, catch us at these upcoming shows:
06/05/22 at Blush & Blu Celebration of Pride (Denver)
06/25/22 at Music City Hot Chicken Pride Party (Fort Collins)
07/29-31 at Underground Music Showcase (Denver)

Website: plasmacanvas.bandcamp.com

Get Social: Twitter, Instagram
---
The Still Tide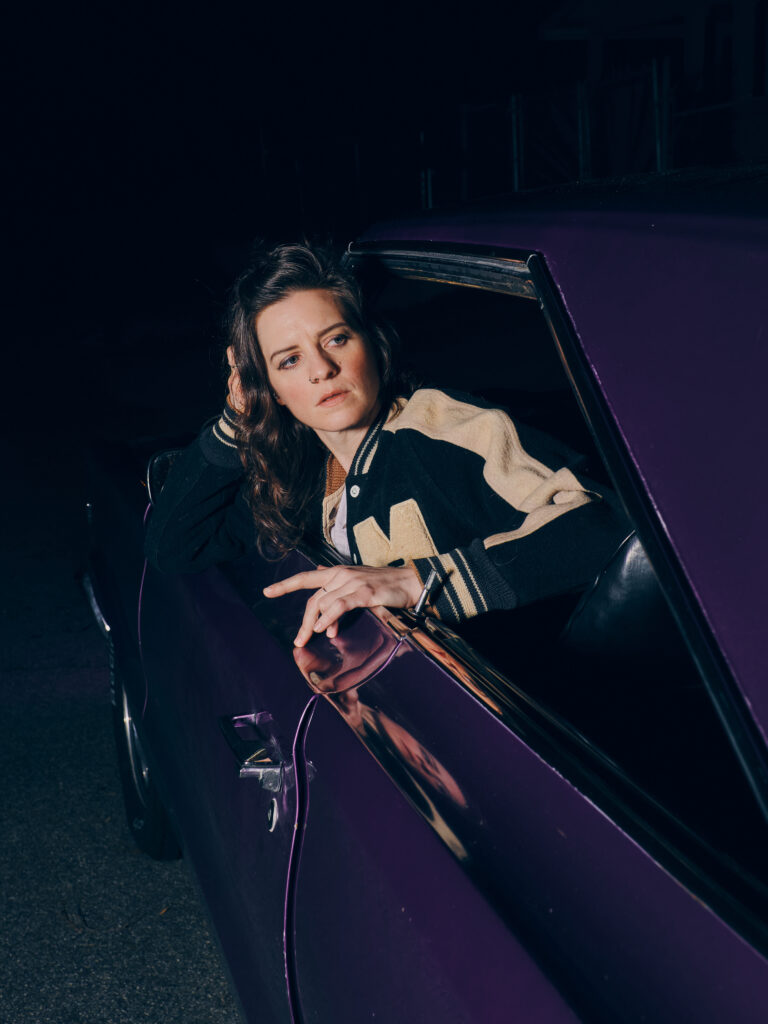 Hometown: Denver
Formed: 2013
Latest Release: "Between Skies" EP, Mod y Vi, Jan. 17, 2020
Pronouns: She/her

About: Anna Morsett has never been in one place for too long. Whether traveling in her mind or in actual transit, she has always been searching for the steadiness that her band name implies: The Still Tide. While Morsett's project has gone through several iterations, hometowns and releases the one constant has always been her honest, intentional and luminous brand of indie rock. Influenced as much by growing up in the Pacific Northwest as by her experiences traveling the globe as a guitar tech for artists such as The Tallest Man on Earth and Kaki King, The Still Tide is Morsett's true and heartfelt landing place for her confessional lyrics and intricate guitar work.

Queer Icons: Too many to list BUT right now I'm thinking of Joan Jett, the little boy from The NeverEnding Story and Freddie Mercury. 

What's Next For You: I'm heading out on tour this month with Strand of Oaks (tour kick off party on 6/4 at Skylark!) and am planning to release a special song in celebration of our run together! We're also still working on a new album and are aiming to record more and even make a music video or two over the summer. 

Band Website:http://www.thestilltide.com

Get Social: Twitter, Instagram, Facebook
---
Tisha Paradis
Hometown: Denver, CO

Formed:2018

Latest Release: Under My Skin, self-released, 02/18/2022 and Moon, self-released a collaboration with Goon,the DJ from South Africa, 02/4/2021

Pronouns: She/Her

About: I am Tisha Paradis, Indie alt-electro Producer/Singer/Songwriter from Denver, CO. I've been in music for as long as I can remember, and wrote my first song randomly when I was 12. I was a featured artist for 10+years in a hip hop electronic band for 11 years and ventured out as a solo artist in 2018. Everything I know has been self-taught and learned by other producers that I feel closely connected to. I've been compared to the sounds of Canons, FKA twigs, Marian Hill, and the earlier sounds of Phantogram (giant fan). In my recent collaboration EP BARE with Goon,the DJ, I adapted my vocals to a more lo-fi, Alternative RnB, and neo-soul feel.

Music has always been my therapy so my lyrics tend to reflect personal experiences and viewpoints. If it wasn't for music I don't know that I would be able to express some of the raw emotions felt by those experiences. Music has and will always be my refuge; a place where I can express myself in a way I wouldn't have been able to otherwise. I'd love for you to join me as I continue on this journey, so please do take a moment to search for me on your favorite streaming platforms.

Queer Icons: Missy Elliot, Queen Latifah, David Bowie

What's Next For You: I am currently writing, recording, and producing upcoming solo works and continuing my collaboration with Goon,the DJ on our 2nd album, while I continue to work on getting back to live performances. My goal is to focus on my music as my passion for building and connecting with others that share the same. Super excited to see what opportunities reveal themselves in the near future!

Website: https://linktr.ee/Tisha_Paradis

Get Social: Instagram
---
Wheelchair Sports Camp
Hometown: Denver, CO

Formed: 2010

Latest Release: "YESS i'm a MESS" (Single), Self-Released, 2021

Pronouns: She/Her

About: "If there were ever a moment for a queer, disabled rapper with a love for pot, jokes, and revolution to be a star, the moment is now" - Village Voice

Combining humor, playfulness, radical political perspectives, compassion and undeniable musical chops, Wheelchair Sports Camp is Denver's biggest smallest band. Fronted by the wheelchair using, rap heavy, beat-making, freedom fighting producer, educator, foul mouthed, queer rebel rouser Kalyn, the band is a combination of live and electronic instruments with a more noisey, jazzy, experimental, combination to the traditional hip-hop group. Raised by the DIY (Do It Yourself) spirit of experimental independence, the band has since relied on interdependence in order to stretch into theatre, performance art, public television, politics, prison tours, permanent installations, and more to come.  

Kalyn led Denver's first disabled, queer, artist campaign for the mayor seat 2019 . The tiny happy mayor has been advocating for herself and other marginalized communities through music, direct action, education and art since ever.  Commonly known for fighting for access human rights, and calling out those in power who protect capital interests over the future - Kalyn makes herself heard with a very loud and distinct high pitched sense of humor.  

The band has been featured on the cover of the Village Voice as well as in SPIN Magazine, Huffington Post, High Times Magazine and more. 

"You can't really pin Kalyn's beats and collaborators to a specific era or subgenre of hip-hop, and she always switches up her configuration and presentation and methodology while making the music happen in consistently fascinating ways." - Tom Murphy from the Westword

The band unknowingly started summer of 1997 when Kalyn moved back from California to her hometown and was invited to attend and corrupt the 14th annual week-long Colorado Jr. Wheelchair Sports Camp.  The band tours the states and beyond from their home in Denver.

Website: https://wheelchairsportscamp.co

Get Social: Twitter, Instagram, Facebook
You made it!
You love learning about new music and the Denver music scene. We have a weekly newsletter for you -- Inside Track. Sign up here to stay in the know about the hottest Colorado concerts and how you can score tickets!