Pandas & People Take Their Folk Songs From The Basement To The Stage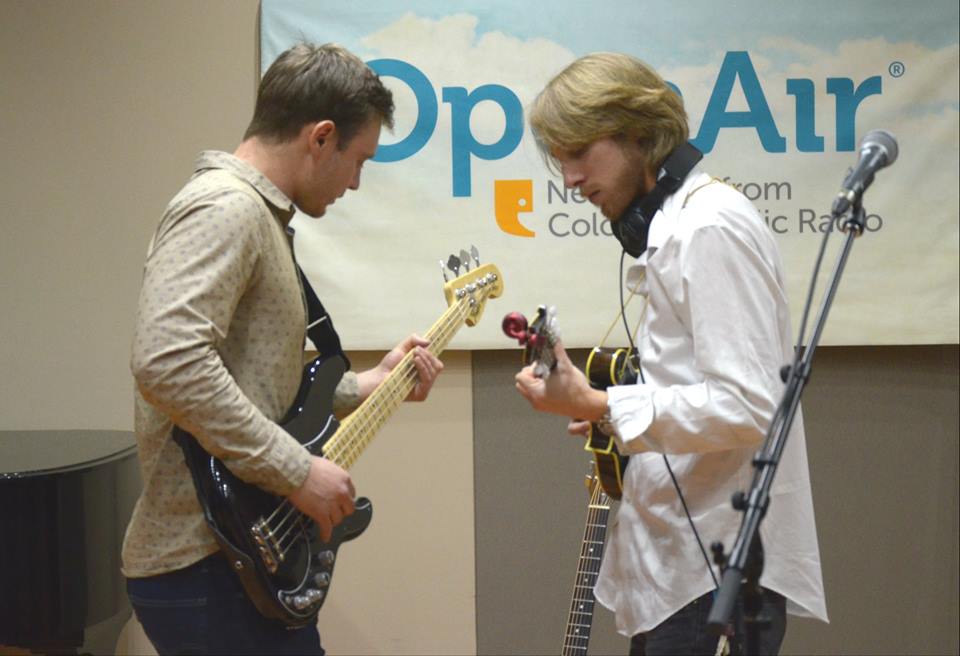 Fort Collins band Pandas & People crafts energetic folk music. The group began in 2013 as a side project of singer and bassist Joshua Scheer and guitarist Johnny Day, and has gone on to open for acts like The Doobie Brothers and Nitty Gritty Dirt Band.
Pandas & People stopped into our CPR Performance Studio this month to perform four songs and speak with Jeremy Petersen about venturing into folk music with the song "On My Way," a disastrous first live show and expanding the band from a duo to a quintet.
Stream the interview above and read a highlight from the interview below.
Joshua Scheer on the origins of the band:
"When we came together we kind of had a blend of styles and came with this alt-rock group. But as a side project I started falling in love with groups like Bon Iver and The Lumineers and stuff like that back in 2012-13.
"I kind of drug Johnny along. I was like, 'Hey man  come on, just write a song with me' ... that's when we wrote 'On My Way' in a basement as a side project."
Songs performed:
"Out To Sea"
"Watch It Burn"
"On My Way"
"Howling Moon"