Interview: Rocky Mountain Rollergirls, 10 years rolling strong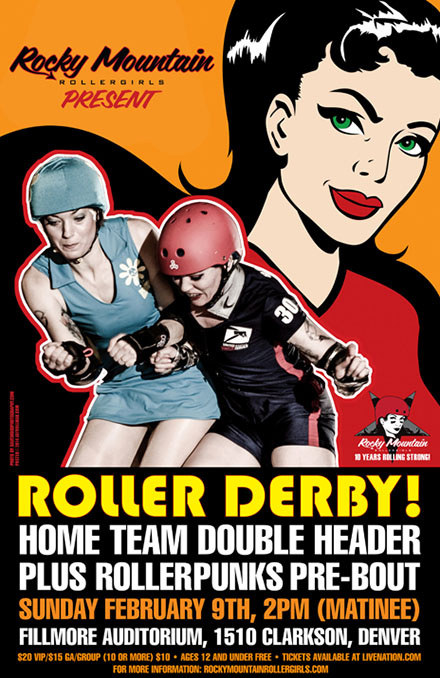 Rocky Mountain Rollergirls was founded in 2004.  At the time, there were only 14 roller derby teams in existence. Today, it's estimated that there are over 1,500 across the world, including in Europe, Australia, and Asia!
T
here are just a few of the original team members that still remain a big part of this league. That includes the blocker/jammer for the Red Ridin' Hoods, She Who Cannot Be Named (#88)!
She Who Cannot Be Named joins Alisha Sweeney to talk about ten years on skates and how seeing roller derby at the Fillmore is a lot like seeing a concert! 
In fact, She was not only heavily involved in roller derby, but also the Colorado music scene. She used to roll with/drum in late '90s-early 2000s local band Pindowns: stay tuned at the end of the interview for a track from the band.
Catch the Rocky Mountain Rollergirls season opener at the Fillmore this Sunday, February 9. The lineup is as follows: 
Hi, you!
You love listening to new music and learning about Denver's music scene. We have a weekly newsletter for you -- Inside Track. Sign up here to stay in the know about Colorado musicians making new music and the new releases you should be streaming.