Boulder filmmaker wins Guggenheim Fellowship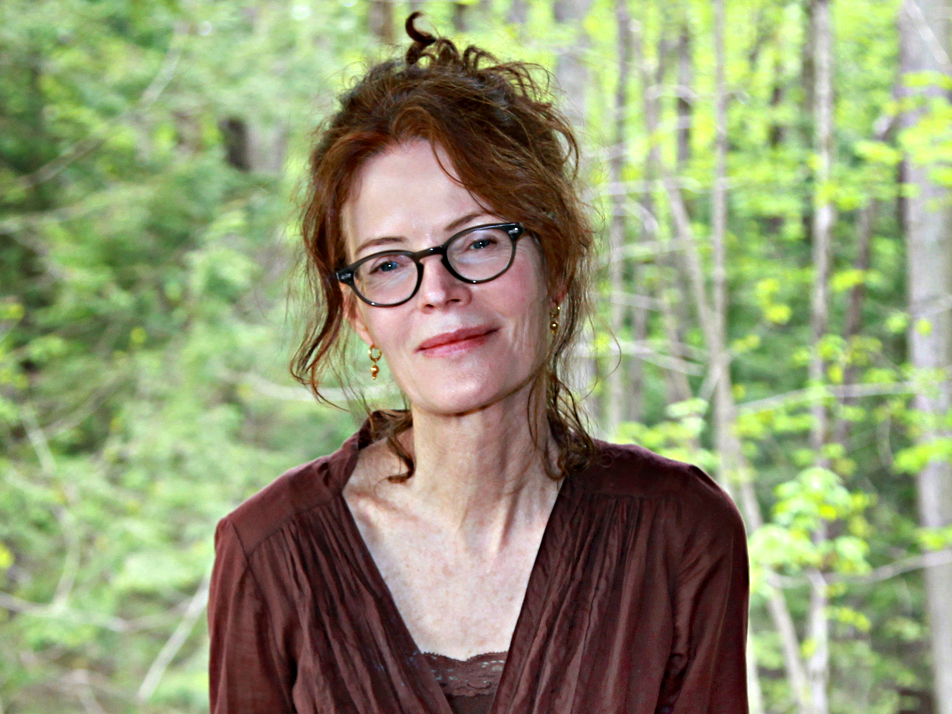 The Foundation awarded 177 fellowships in total this year.
The Boulder-based filmmaker is the sole recipient of the prestigious award from Colorado in 2014. 
Steers, whose animated short films straddle the worlds of fine art and film, has shown her work in the U.S. and overseas.
Notable appearances include the Sundance Film Festival, Telluride Film Festival, the New Directors/New Film series in New York, the Starz Denver Film Festival, the National Gallery of Art in Washington, D.C. and the Denver Art Museum.
"Receiving the Guggenheim was a very pleasant surprise,'' the 59-year-old Steers says, who also teaches film at the University of Colorado, Boulder.
Steers' short film "Night Hunter" exemplifies the director's style.
"Night Hunter" employs engravings and images of the early 20th century film star Lillian Gish culled from a variety of the actress' silent features. Steers merges this footage with surreal flourishes.
"'Night Hunter' is nightmare art,'' critic Kurt Brokaw wrote in a
2011 article in "The Independent,"
a journal devoted to independent film and video. "But it's nightmare art with a touch of whimsy, a delicious conceit that has to be the most innovative piece of movie magic in the entire 40th New Directors/New Film Festival."
"I've been doing this for a long time,'' Steers says. "If you have an artistic temperament like mine, you get a lot of pleasure from the day-to-day production. There's something about working with my hands that I find very satisfying." 
The Guggenheim grant -- $50,000 in Steers' case (amounts awarded vary from recipient to recipient) -- is for work on a project entitled "Random Forces." The work will be constructed from thousands of hand-made collages and which will incorporate images of actresses from silent era cinema, notably Mary Pickford and Janet Gaynor. 
"I like the timeless quality of antique images from early cinema,'' Steers says of her fascination with the darlings of the silver screen. "I found Lillian Gish, for example, to be a powerful performer. She allowed me to use emotive images that enabled viewers to feel her strong psychological presence. Also, the films are silent. There is no language my films."
Steers' films typically take at least four years to complete.
"It's rare in contemporary art that artists will take that kind of time to create their work,'' A
ssociate Curator of Contemporary Art at the Denver Art Museum 
William Morrow says. "She's one the most hands-on, process oriented artists that I know." 
The museum hosted the world premiere of "Night Hunter" in 2011. 
Brit Withey, artistic director of the Denver Film Festival, which has shown several of Steers films, agrees. 
"She makes beautiful, ethereal  films,'' Withey says . "She's definitely one of the more inventive filmmakers working in Colorado right now."
The Guggenheim Foundation this year granted 177 fellowships to artists, scholars and scientists. 
Guggenheims are awarded on the basis of "prior achievements" or "exceptional promise." This year's grant winners were selected from a field of 3,000 applicants.
"Since 1925, the Guggenheim Foundation has always bet everything on the individual,'' Guggenheim Foundation president Edward Hirsch is quoted as saying in a press release about the 2014 awardees. 
Of the 14 grants awarded in this year's film and video category, only two recipients -- one of them being Colorado's Steers, the other an artist from Austin, Texas -- don't reside on the East Coast. Nine of this year's film fellows hail from Brooklyn, N.Y.
A perusal of Guggenheim winners over the last four years turned up only one previous Colorado winner, author Tom Wells of Boulder.
---
Robert Denerstein reviewed movies for The Rocky Mountain New for 27 years and still writes about movies at www.denersteinunleashed.com.
You care.
You want to know what is really going on these days, especially in Colorado. We can help you keep up.  The Lookout is a free, daily email newsletter with news and happenings from all over Colorado. Sign up here and we will see you in the morning!