Denver photographer shares stories of Andy Warhol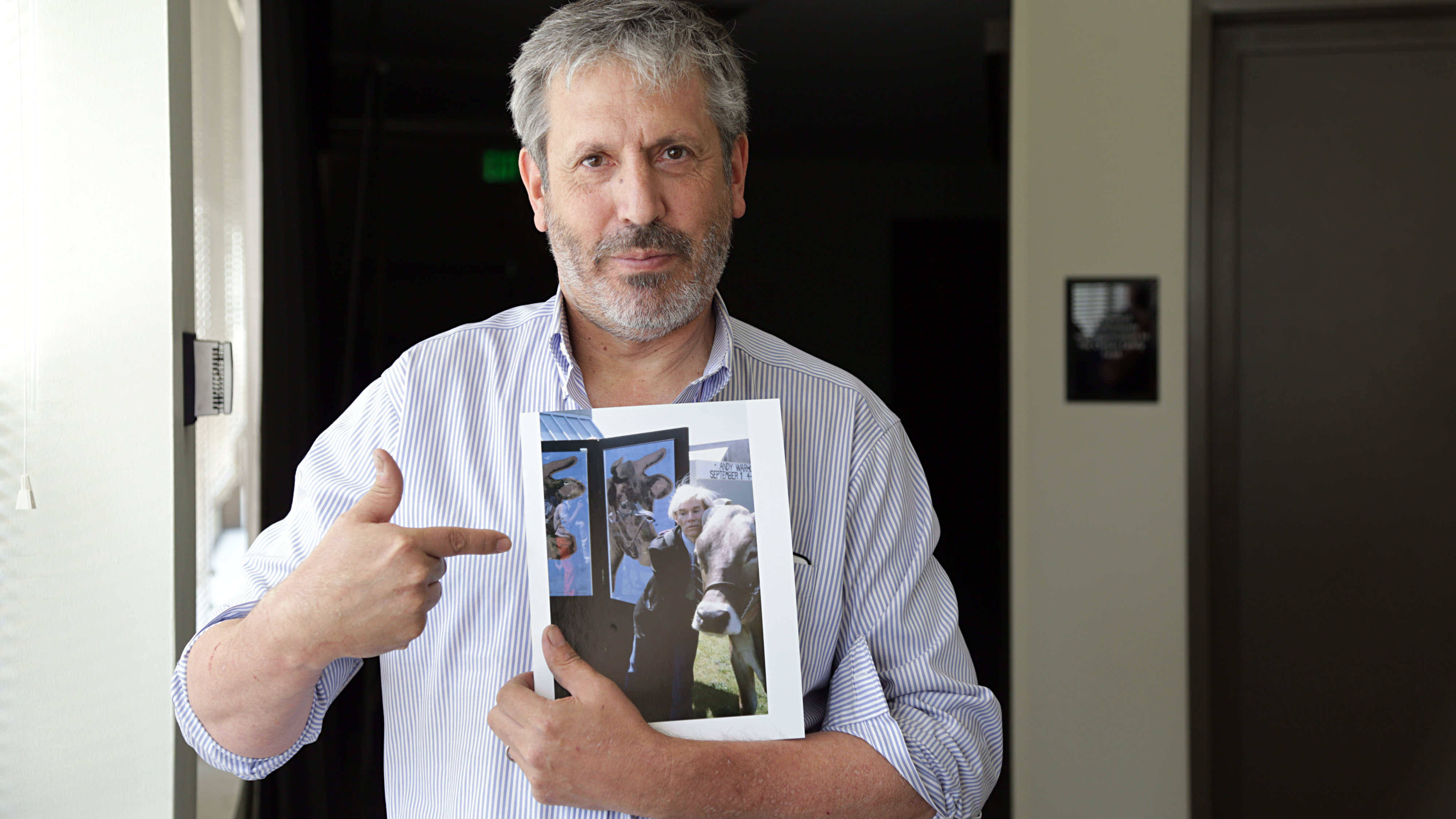 (Photo: CPR/Mark Coulter)Mark Sink once talked his way out of a traffic ticket.
His excuse: He was racing to meet Pop Art icon Andy Warhol.
"I told the cop, 'I've been summoned by Andy Warhol. I've got to be there!'" Sink, now a professional photographer, says. "I think he was bemused by my drama over the whole thing."
The year was 1981. Sink heard of Warhol's visit to Colorado State University.
After competing in a bicycle race in Fort Collins that left him with road rash up and down his body, the Denver native headed straight to the university campus in search of his hero.
(Photo: Courtesy of Chris Makos)After asking around, Sink stumbled across Warhol signing posters alone in a room. The artist was immediately taken by Sink and his injury and invited him back to the motel where he stayed to take photographs of the young man.
This encounter prompted a friendship that lasted until Warhol's death in 1987.
"He responded to me instantly," Sink says. "I was a cute kid in those days. I was a photographer, and I had a lot of questions about photography."
Sink's portfolio includes many photographs of Warhol. Some of them have been exhibited in galleries and museums in Denver and around the world.
The "Modern Masters" exhibition at the Denver Art Museum, which runs through June 8, includes a piece by Warhol titled "100 (soup) Cans, 1962." The famous painting concludes the exhibition, which features works by other prominent 20th century artists drawn from the Albright-Knox Art Gallery in Buffalo, N.Y.
"So much of the exhibition is about expressing things or expressionism," exhibition curator and Clyfford Still Museum director Dean Sobel says. "And so to come upon at the end of the show an image that is so devoid of expression – you know, it is what it is – is startling. And it calls in a new conceptual way of thinking about artworks that Warhol was very much at the forefront of."
The painting is an early treatment of Warhol's infamous Campbell's Soup Can image, Sobel says. A fair amount of the work was done by hand, compared to Warhol's later silk-screened pieces which often involved other people in the process.
It was this type of work that Sink contributed to in the 1980s at the Factory, Warhol's New York City studio. For example, he would help mop paint onto canvases to create backgrounds for portraits.
Here's a preview of CPR arts editor Chloe Veltman's conversation with Mark Sink, who shares memories like teaching Warhol how to ski in Aspen. For the full interview, tune in to the Colorado Art Report on Friday, May 23, at 10.30 a.m. and 7.30 p.m.
CPR: Where was Warhol at in his career at the point when you worked with him and how did you regard him?
Mark Sink: Of course, studying about him and first meeting him he was beyond demigod, a superhero. But actually coming to the Factory and seeing his celebrity lifestyle, he was very insecure and wondering which direction and always asking people what he should do. He was working on a lot of series in a super mass production scale. And I thought, "Is this Andy?" He just seemed kind of bored. But as I spent time, I started to realize how incredibly modern he was. That's what he coined: the Factory. That's what he does, it's our modern era. He's factory-producing artwork. It's brilliant.
CPR: How has Warhol impacted your own work as a photographer?
(Photo: Courtesy of Mark Sink)Mark Sink: I personally see Andy as a photographer, almost more than a painter, because the basis for his imagery is all photographic. He always had the camera with him. He shot anything that moved anywhere. And with the snapshot aesthetic, he's touching on to the "selfie" – which has now made it into the Webster dictionary.
He was 40 years ahead of everybody covering all that. I personally consider myself a portrait artist. And he of course carried that further into video and "Andy Warhol TV" where they were documenting all the goings-on in the Factory. He was always on that search of the new.
You care.
You want to know what is really going on these days, especially in Colorado. We can help you keep up.  The Lookout is a free, daily email newsletter with news and happenings from all over Colorado. Sign up here and we will see you in the morning!