Rock and Read: OpenAir's summer 2014 reading list
Summer means lots of music listening: that's a given. But what about rocking while you read?  
There's a bunch of new and recent music volumes guaranteed to look great from behind the OpenAir shades at poolside, beachside, mountainside, wherever you find your place in the sun!
Lisa Robinson
(Riverhead - 368 pages)
What could have been a feminist "Almost Famous" turns into a worthy ponder of success, art, excess, and yes, sadness amidst a flurry of catered rock and roll affairs in Lisa Robinson's "There Goes Gravity: A Life in Rock and Roll."
Lisa was around when Lester Bangs and Cameron Crowe roamed the music earth, jetting through the '70s with Led Zeppelin and the Stones, embracing Michael Jackson in the '80s, and skidding toward the future with Lady Gaga.  
There's a lot of great insider stories here (fashion was her thing, much to Mick's disdain) and some true candid moments amidst the maelstrom. Perhaps her best snapshots come with the CBGB love for the New York Dolls and Patti Smith.
But it's not all tomorrow's parties along the way. The critics savage Led Zeppelin as they seek greatness alongside their global debauch. You know what's coming during the John Lennon conversations. Michael Jackson is great and weird, but that's not going to end well either. Bono wants to stay punk while saving nations.
Then there are the strange things that upset Lisa, like Eminem losing the "Album of the Year" Grammy to Arcade Fire. It's quite a cassette driven chronicle: good for her for getting this all down.
Mark Lewisohn
(Crown - 932 pages)
This came out a few months back, but hey, I'm a slow reader.  
Every band starts somewhere and these guys really did set out to become the Beatles. But it was a long and bumpy ride to the top of forever. Even John, Paul and George blew up a few drummers along the way, just like Spinal Tap.
Here are the Prefab Four, the lads from Liverpool, warts, empty pockets and all. Paul has a dead end factory job; he has to choose between music and mediocrity. George's grades are lo-fi and making payments on his first guitar is a burden. John is the kid your parents always told you not to hang out with for a good reason. Luckily, Paul didn't listen.  
John adds Paul, Paul adds George, George adds Ringo after a nasty divorce with Pete Best, and somewhere along the line they find Brian Epstein who literally rocks their world. The ultimate indie band bucks a time of sappy teen idols with their love of American rock and soul, stumbles upon a dreamer of a record store manager, plays a few thousand gigs in Hamburg, and gets really good.
You are there as the look changes, the up hair goes down, the sound improves. You suffer the first Beatle death. There's gunplay with Gene Vincent and temptation with Little Richard. There's no Beatlemania here, just a loaded backstory of every bird and broken down van on the road to Pepperland.  
"Volume 1" gets us to the first album, which George Martin thinks will be a really good idea.  Love, love me do!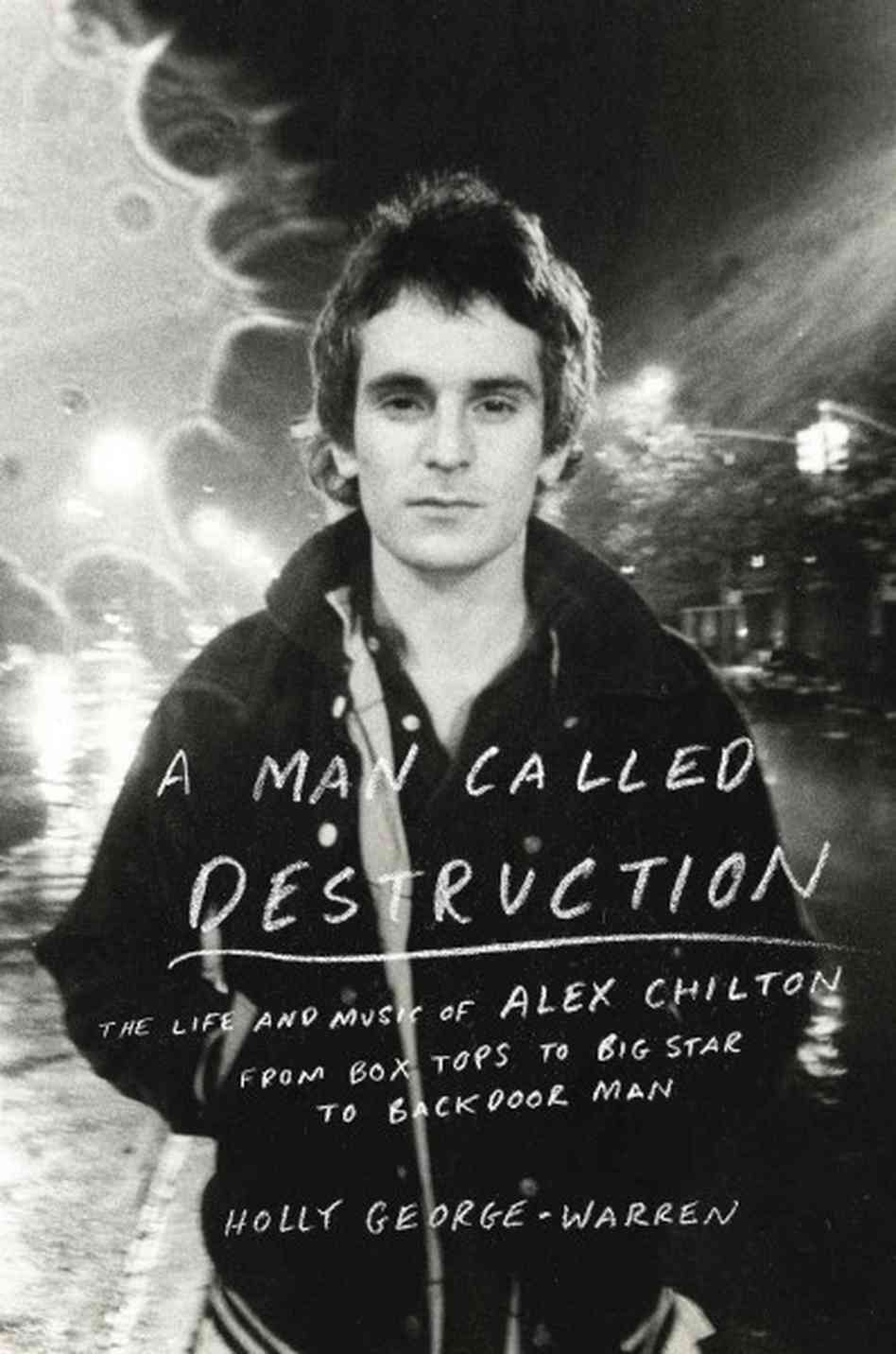 Holly George-Warren
(Viking - 384 pages)
The summer of 1967 was the "Sgt. Pepper's" summer no doubt, but the single of the year came straight out of Memphis that August.
Clocking in at 1:58, "The Letter" by the Box Tops featured 16-year-old Alex Chilton who producer Dan Penn coached in a 30-take, one=day session how to say "aeroplane" instead of "airplane." Just one of the hook-filled moments in what may be rock's most profound riches to rags to respectability stories.
"A Man Called Destruction" starts with teen Chilton on top, then follows him down the ladder toward becoming a true artist with Big Star, then slipping further to indie icon status.
Chilton is not an easy portrait, but Holly George-Warren has painted him well, powered by rich interviews and a minefield of personal memories from so many who witnessed all the rough times.  
Uncompromising and self-destructive, Chilton played it his way until the end.
Philip Bailey
(Viking - 245 pages)
From Denver's East High School to the Rock and Roll Hall of Fame, Philip Bailey recounts the journey that took him from east Colfax to the top of the charts.  
Ninety million albums and eight Grammys later, we learn the true elements of Earth, Wind & Fire.  
Platinum, gold, Clive Davis, an adoring public...how high can the heights really go? "When you wish upon a star/Dreams will take you very far (yeah)/ When you wish upon a dream/ Life ain't always what it seems…"
Good stuff, turn it up!
You made it!
You love learning about new music and the Denver music scene. We have a weekly newsletter for you -- Inside Track. Sign up here to stay in the know about the hottest Colorado concerts and how you can score tickets!