OpenAir's UMS venue guide: Hi-Dive
The Denver Post Underground Music Showcase is just around the corner, taking place July 24-27. With 18 venues in Denver's Baker district joining in on the live music and panels, it can be hard to find your way around on the festival weekend, especially for first-time UMSers.
That's why OpenAir will preview select venues on South Broadway leading up to the UMS! Take a glance at our trusty guide to the in's and out's of the most happening spots at UMS, and in no time you'll be navigating South Broadway way better than your GPS could.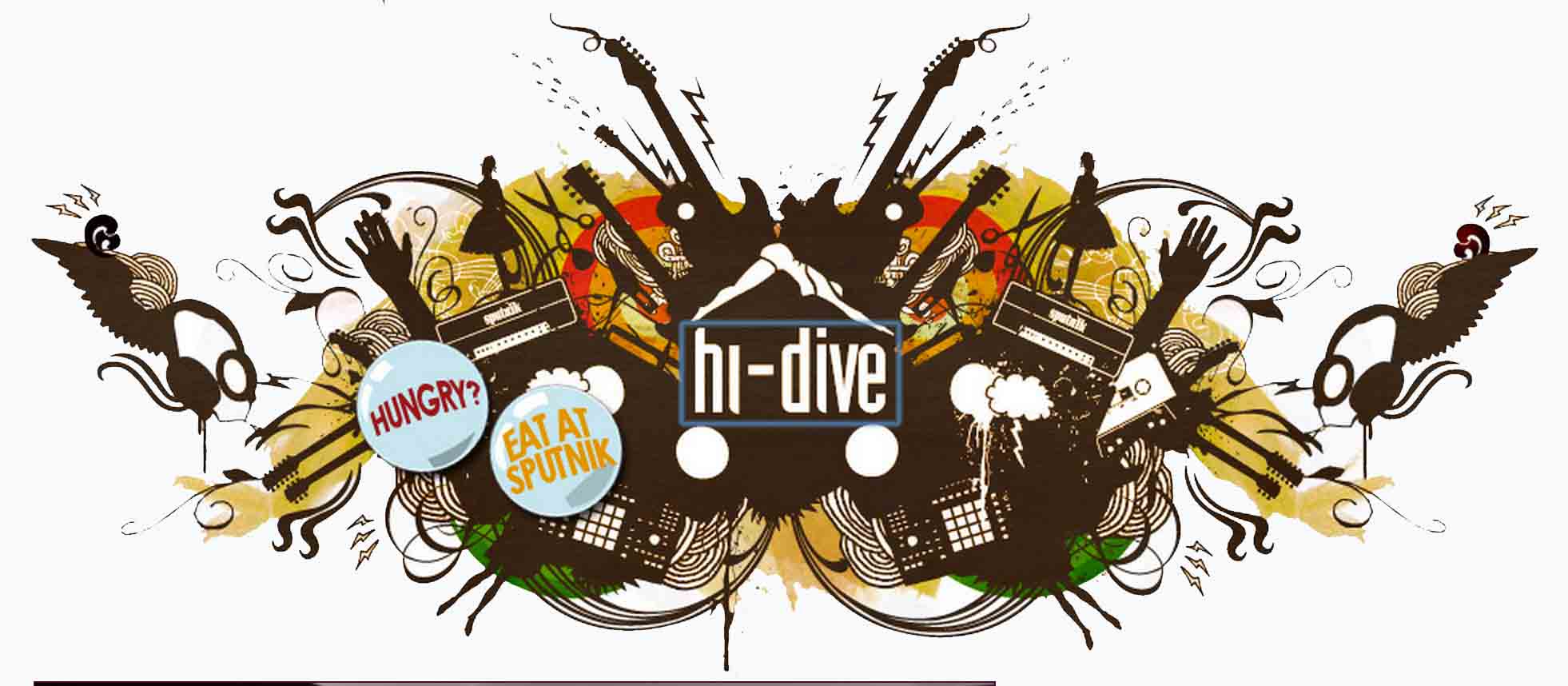 The first edition of our UMS Venue Guide simply had to be Hi-Dive. For over ten years now, the most important dive bar in the Denver music scene has hosted countless local bands and national up-and-comers: a then-little known band called Vampire Weekend performed there in summer of 2007 to about 20 people, as current owner Matty Clark recalled in a recent interview with us.
The venue passed hands to Clark and co-owner Josh Terry over a year ago, but apart from some sound system upgrades, the classic Hi-Dive formula has remained in place.
Check out some specs and photos below to get acquainted!
Address: 7 S Broadway, Denver, CO (intersection: S Broadway & Ellsworth)
Music focus: Local; up-and-coming national
Nearby locales: Sputnik, Mutiny Information Café, Sweet Action Ice Cream, Fancy Tiger Crafts, Buffalo Exchange
Noteworthy UMS performances: Snake Rattle Rattle Snake, In the Whale, StaG, Inner Oceans, A. Tom Collins, Reverb Official Day Party, Kitty Crimes, GEMS, Ark Life (see the UMS schedule for set times)
UMS tips: From talent buyer Ben Desoto:
"Hi-Dive usually runs at capacity for most of the weekend. Get here early and catch a band you might not have heard of, you won't be disappointed.

Hi-Dive hosts some of the most raucous, fun and exciting shows of the UMS weekend. You will see some really interesting nationals like AAN (Portland), GEMS (DC) and Woodsman (Brooklyn). Find out why there is always a line around the block for Denver bands like Snake Rattle Rattle Snake, A. Tom Collins, In the Whale and Inner Oceans."
The Denver Post UMS runs from July 24-27 in Denver's Baker district. Tickets and a full schedule are available via the UMS website. 
You made it!
You love learning about new music and the Denver music scene. We have a weekly newsletter for you -- Inside Track. Sign up here to stay in the know about the hottest Colorado concerts and how you can score tickets!