Report: Colorado faces statewide daycare shortage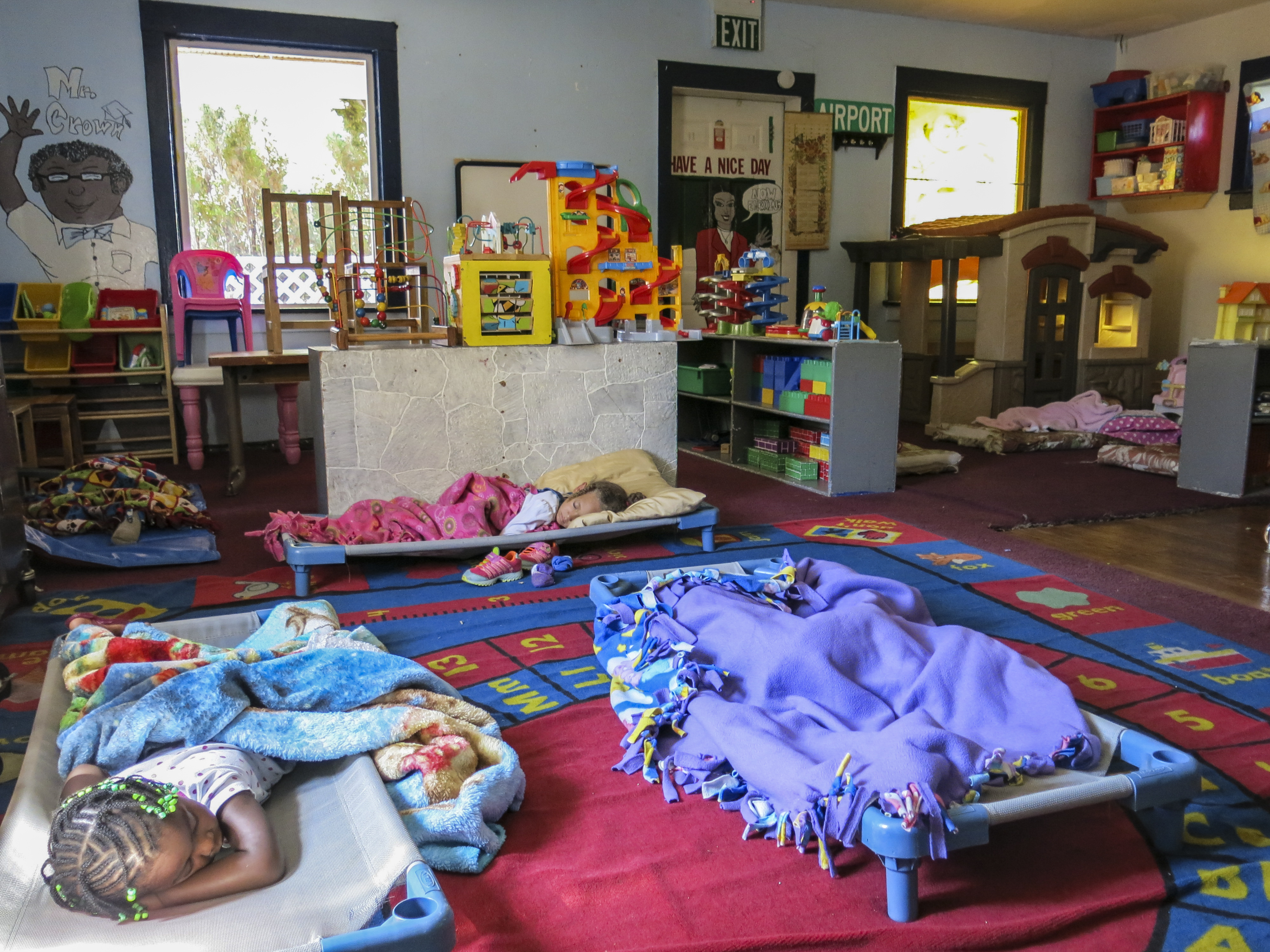 (Megan Verlee/CPR News)Colorado only has enough licensed daycare spots to serve around a quarter of the state's young children, according to a new report. 
The report, released today by non-profit rating agency Qualistar, says many parents are struggling to find care.
Because only around a third of Colorado families have a parent at home able to care for children, there's a great demand for licensed child care.  In eight rural counties there are ten times more young children than daycare slots. And two counties have no full-day licensed childcare options.
The mismatch between daycare supply and demand is most acute for infants and toddlers.
"We're seeing a big trend of childcare programs that chose not to care for infants, even though they're licensed to do so," says Qualistar's Stacy Buchanan. "A lot of them feel there's extra liability in caring for younger children."
Lori Griffin, who works for a childcare referral line operated by Mile High United Way, says a lot of parents have trouble finding space in a center for near their home or work.
"It's hard because they aren't fully prepared to come to terms with, 'you may not find care, you may have to figure something out,' " she says.
At the same time that parents are struggling to find daycare, facilities are also closing, saying they can't find enough parents who can pay what it takes to keep them in business.
You care.
You want to know what is really going on these days, especially in Colorado. We can help you keep up.  The Lookout is a free, daily email newsletter with news and happenings from all over Colorado. Sign up here and we will see you in the morning!