Phil Elverum of Mount Eerie: "Songs are evolving, living things"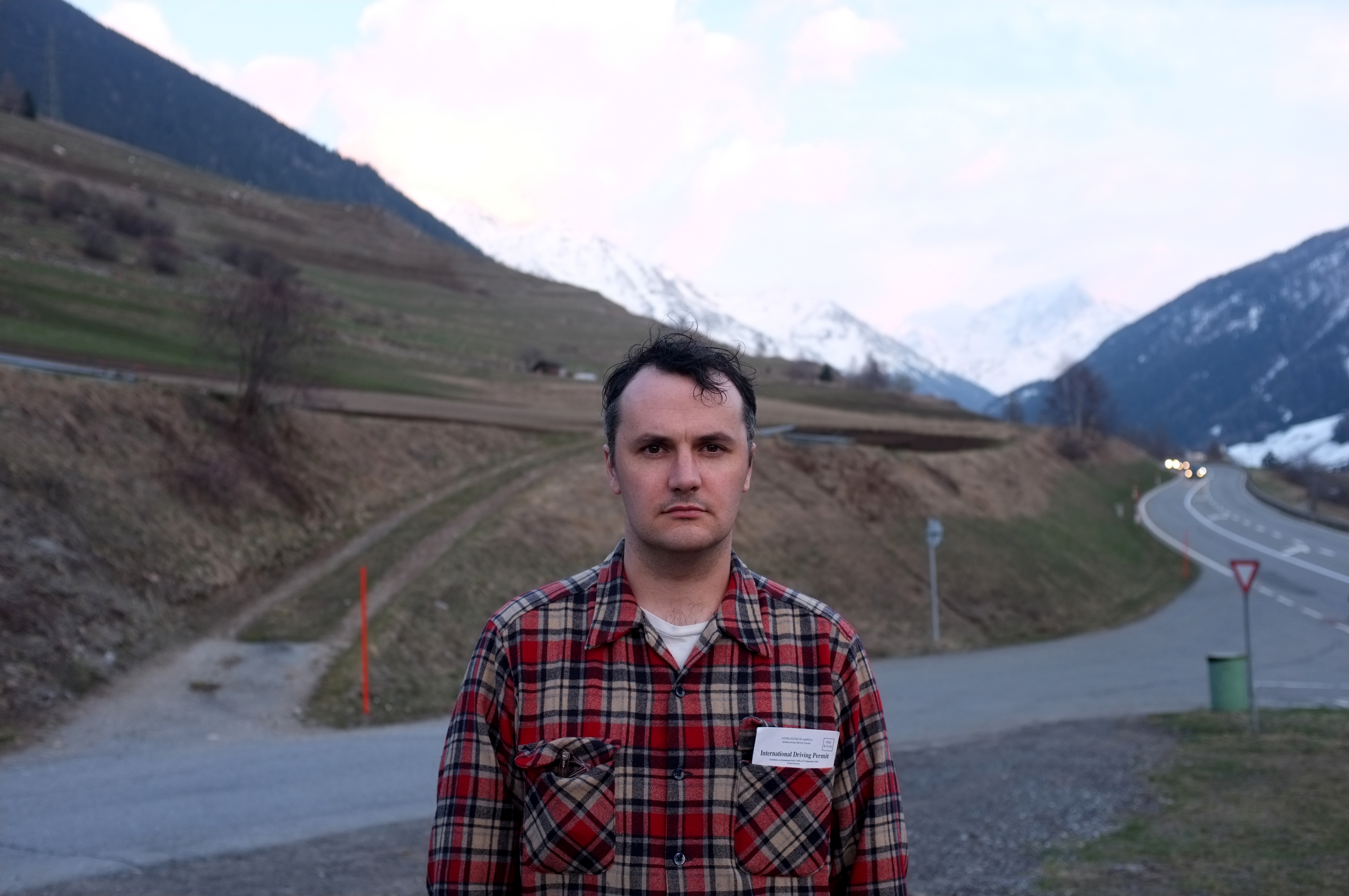 (Photo: courtesy of the artist)A good deal of music artists in the 21st century wear the term "indie" like a badge of pride; few, however, can claim to be as truly independent as Phil Elverum.
Elverum began releasing his work on the label K Records in the late '90s as The Microphones. Albums like "It Was Hot, We Stayed in the Water" and "The Glow Pt. 2" are widely regarded as indie pop classics, recorded by a mastermind who, both then and now, prefers analog over digital -- that is, a tape recorder over software like GarageBand.
He recently spoke with NPR's Morning Edition about the recording process behind the opening song of the latter album, "I Want Wind to Blow."
Elverum has since switched to the moniker Mount Eerie for his musical output, which has evolved from humble lo-fi beginnings to immersive ambient soundscapes. Since 2004, he has released his work through his own self-described "pretend" record label/publishing house, P.W. Elverum & Sun, situated in his hometown of Anacortes, Wash.
While the label has released a few selections from other artists, P.W. Elverum & Sun is essentially pure Elverum: music written, recorded, packaged, and shipped by the artist himself. He also published a new book of photography titled "DUST" earlier this year.
The next Mount Eerie album, "Sauna," is set for release next year. We caught up with Phil Elverum at this year's Goldrush Music Festival and via email to discuss "Sauna," the importance of context in music, and why recorded songs are more "real" than their live versions.
OpenAir: Your latest album "Sauna" is out in 2015. Meanwhile you've performed stripped-down versions of the record's songs on tour. Does the reception of debuting a song live ever affect its manifestation on the record?
PE: Well, the recordings always come first. I almost always compose songs as I'm recording them, so they don't really exist before they're recorded.
Even in the rare times I write a song outside of the studio, on guitar or whatever, I usually record it within a few days. So live versions are always secondary pale echoes of the "real" recorded versions. Of course, the songs continue to evolve as I play them live but the true version remains the initial studio thing.
You recently wrote that you "have always tried to record music that was deep sounding enough that a listener could potentially inhabit the world of sound totally." How did you first arrive at this notion of an album as a cohesive "sonic world" of its own?
PE: I think I have always thought of it that way, just instinctually. My formative experiences with listening to music were alone and probably immersed in headphones, like many people, so it's what seems ideal.
I probably took the language of "world of sound" from reading David Lynch talking about his approach to making films being about making "worlds." I want to make something that feels bottomless, not just interesting.
Throughout your career you've released a sizable number of alternate versions of your music: whether demos or Auto-Tuned re-recordings or condensed albums where all the songs are played at the same time. Do you ever find a single song can convey two different ideas depending on the context in which it was recorded?
PE: 
Yes, definitely. Context is everything.  
Also, songs are evolving living things. Also nothing is true or real. It's all just many layers of strangers misunderstanding each others' poetry.  
"Sauna" is a title you picked for both symbolic and literal meaning: symbolic in that its an attempt to grant awareness through an acute sensory experience, and literal in that you recorded steam in your parents' sauna. Do you find terms like "unconventional" or "non-traditional" have any real meaning when describing music, whether your own or not? 
PE: Sure. I realize that I work and live in a relatively unconventional way. That's true.  
I am aiming to make non-traditional and unconventional music. I feel that those terms are high compliments, at least for me. I'm not sure how this relates to the title "Sauna" though. It's pretty straightforward.  
You just released a book of photos earlier this summer. This isn't the first time you've done so, but do foresee expanding further into multimedia with Mount Eerie or another project?
PE: I love making books very much, but since I am mostly known as a musician and I am not super motivated to beat my head against the Art World wall, I will probably hold off on making more books for a while. Mostly for business reasons.  
I could spend the rest of my life just making books and be happy I think. Music is dumb.  
Watch Elverum perform "Dragon" from his forthcoming Mount Eerie album "Sauna" below:
You made it!
You love learning about new music and the Denver music scene. We have a weekly newsletter for you -- Inside Track. Sign up here to stay in the know about the hottest Colorado concerts and how you can score tickets!