Colorado contraceptive funding bill faces Republican opposition
A bill to fund a program credited with significantly reducing the teen pregnancy rate is expected to be introduced in the state Legislature Friday, but it faces opposition over the kind of contraception it provides.
Gov. John Hickenlooper and state health officials credit the Colorado Family Planning Initiative with a double-digit drop in the state's teen pregnancy and teen abortion rates over the past five years. The program supplies IUDs and contraceptive implants to a network of clinics around the state and trains staff in administering them.
So far the effort has been supported by a $23.6 million private donation, but that money is running out. State Health Director Larry Wolk compares the grant to the seed money venture capitalists invest in a start-up company.
"Funders will provide venture capital to really take a look at whether something provides a true return on investment," said Wolk. "This funder I think believes that they've done that."
Wolk believes the program has proven that it's worth public money, and he's found lawmakers willing to ask for it.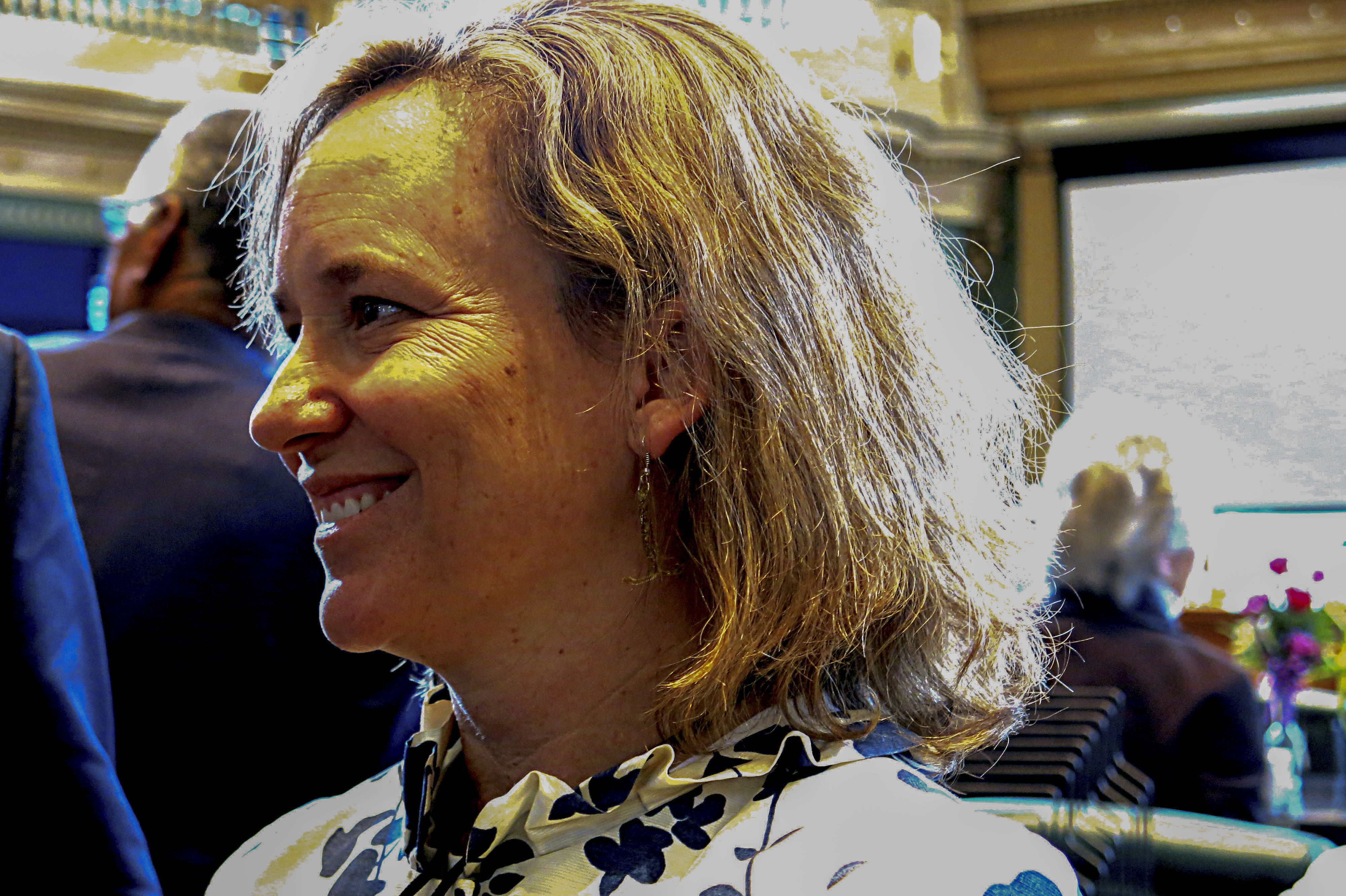 "We're doing one more thing to address poverty in the state," said state Rep. K.C. Becker, D-Boulder, who's sponsoring a bill to appropriate $5 million for the program. "And we are really averting a lot of costs in terms of Medicaid ... and other social programs."
But Colorado's contraceptive effort is not without critics.
"I want programs that make sense with the moral standards of our communities," said state Sen. Kevin Lundberg, R-Berthoud. "There are many people that believe that we should not be telling our kids, 'oh go ahead, we'll just give you the proper means to prevent pregnancy.'"
Lundberg chairs the Senate Health and Human Services, a likely stop for the bill. His objections go beyond the general work of the program, to the specific methods of contraception it provides. Because the IUD can prevent a fertilized egg from implanting in a woman's uterus, Lundberg, considers the device an abortifacient -- something that induces abortion.
"And Article V, Section 50 of the state constitution says no direct or indirect funding from the state shall go towards abortion," he said. "This crosses the line."
Lundberg's assertion is at odds with mainstream medical definitions of contraceptives, including IUDs.
The American Congress of Obstetricians and Gynecologists, for example, says, "None of the FDA-approved contraceptive methods are abortifacients because they do not interfere with a pregnancy and are not effective after a fertilized egg has implanted successfully in the uterus."
When careful doesn't work
Metropolitan State student Victoria Garcia says she wanted to get an IUD or an implant when she started school in 2010, but without health insurance they were both too expensive. Still Garcia says she and her then-boyfriend were careful.
"I had always considered myself a very responsible, safe woman when it came to using birth control ... I was never one of the women who forgot to take her pill. I always remembered," said Garcia.
A year later, Garcia found herself pregnant. She decided to go through with having the baby, but after her son was born, Garcia was determined to never face another unintended pregnancy, and that's when a classmate told her about the family planning clinic at Children's Hospital.
"She said,' just call, make an appointment, show up, you get your IUD or implant.' She's like, 'it's that easy.' So that's exactly what I did," said Garcia.
Garcia has since become an advocate for the Colorado Family Planning Initiative, both officially and unofficially.
"Ever since I had my IUD placed in 2011, I rave about it to anyone who has the patience to listen to me about it because I love it so much, and I've actually been able to convince two of my closest female friends to get it just because I talk about it all the time," she said.
Editor's Note: An earlier version of this story misspelled State Health Director Larry Wolk's last name. The current version is correct.
You care.
You want to know what is really going on these days, especially in Colorado. We can help you keep up.  The Lookout is a free, daily email newsletter with news and happenings from all over Colorado. Sign up here and we will see you in the morning!