Hundred Waters on snowstorms, remixes and lending music to a Super Bowl commercial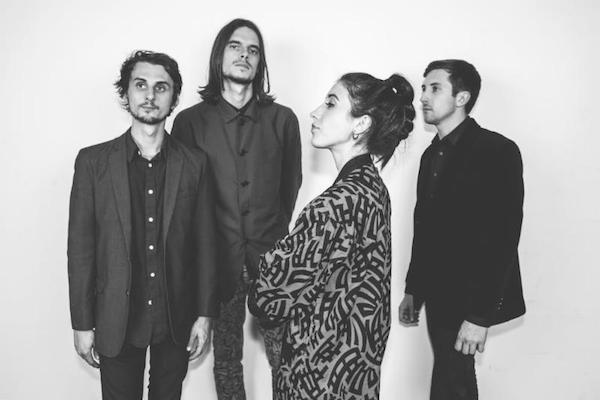 Hundred Waters is a four-piece from Florida that borrows elements of folk, prog rock and ambient electronica to craft music that confounds organic and synthetic sound. 
The band performed at Denver's Bluebird Theater last Saturday in support of their excellent sophomore LP, "The Moon Rang Like a Bell," released last year.
We caught up with Hundred Waters multi-instrumentalist Zach Tetreault prior to the show to talk being stuck in a snowstorm for four days with Interpol, the effort to remix their album in its entirety and having a song recently featured in a Super Bowl commercial for Coca-Cola.
Read interview highlights below, and listen to the full audio above. Also, check out a photo gallery of Hundred Waters' performance at The Bluebird Theater from Feb. 21.
On a recent touring nightmare:
We were making our way to Toronto on tour with Interpol. We were all sleeping on the bus and I woke up, looked out the window and there was literally six feet of snow around us.
We're all from Florida. This stuff is totally foreign to us, let alone the record snowfall in 24 hours. We stayed in that spot in Buffalo for four days not moving.
On the recent remix project of their album "The Moon Rang Like a Bell":
It's so cool to hear what somebody else's mind does with the songs or vocal parts or melodies. Sometimes we take parts of the remixes and adapt them to our live show. We take one of the songs ["Down from the Rafters"] as it is on our album and halfway through we switch to the remix version. It catches people totally off guard.
On the decision to lend the song "Show Me Love" to a Coca-Cola Super Bowl ad for anti-cyberbulling:
We wanted it. We felt the message was right.
We're very much children of the digital age. We are all constantly on the internet and our music exists primarily on the internet. We see a lot of this cyberbullying and hate in the music world. Artists we love [deal with] a lot of sexism and ignorant comments. [The ad] seemed like a good opportunity to get behind something meaningful.
You made it!
You love learning about new music and the Denver music scene. We have a weekly newsletter for you -- Inside Track. Sign up here to stay in the know about the hottest Colorado concerts and how you can score tickets!