On the ground at SXSW 2015: Final thoughts
Check out Scott's previous coverage of the SXSW 2015 festivities.
Coined as a slang term to refer to the dreaded consequences of alcoholic excess, the term "hangover" gained prominence in the late 1940s and has become ingrained in our lexicon ever since. It is used mostly in a negative sense, but its origins hint at something more romantic and triumphant.
The Oxford English Dictionary traces the term's first instance to the late 19th century, not to describe a boozy affliction but rather perseverance itself, defined as "a thing or person remaining or left over; a remainder or survival." In this sense, I'm still coming down from a Texas-sized hangover, having both endured and enjoyed the last week of musical madness in Austin. 
Though I've been to other music festivals before, I can honestly say I've never experienced anything quite like SXSW. The Denver Post Underground Music Showcase comes closest to an equivalent but its organization and practicality make it far easier to catch shows and maintain at least a semblance of structure.
In Austin, it's a week of swirling chaos. There's music blasting out of nearly every venue for miles around, and seeing anything involves dodging hordes of music fans searching for the Next Big Thing and waiting in lines that snake around the block. There's buzz, rumors, official showcases, unofficial showcases, impromptu concerts, guest appearances, food trucks - all happening at once. To call it a sensory overload would be a gross understatement.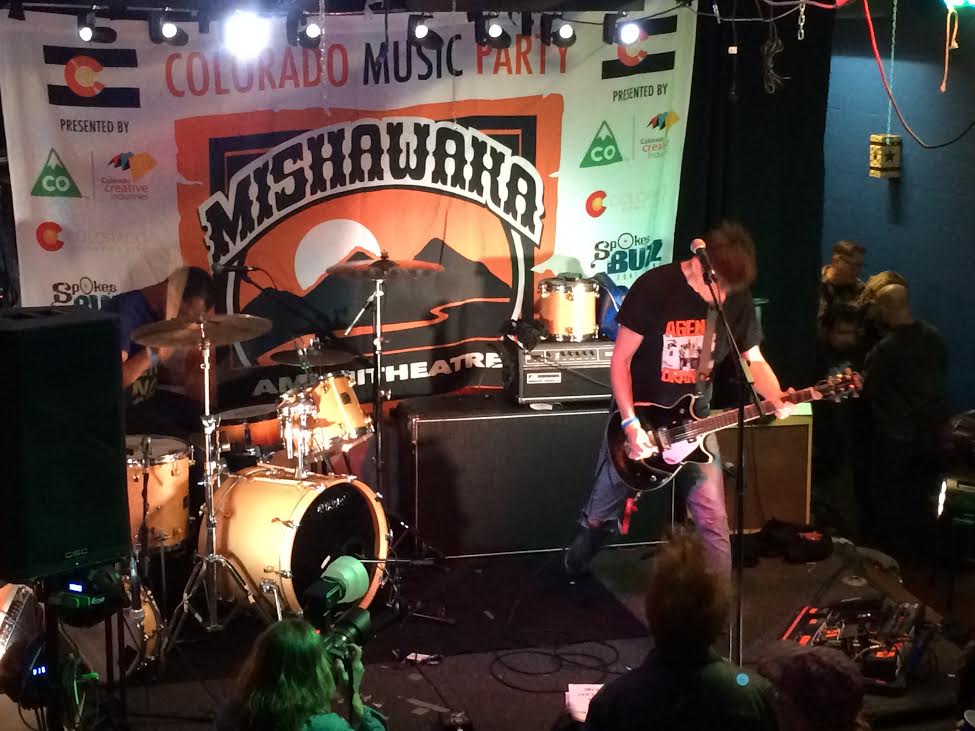 Even at its dizzying peak, however, there are still moments that make it all worthwhile. On my final night in Austin I wandered around the east side of town, having spent most of the festival in the heart of downtown.
I went into a dive bar holding a free showcase and to my surprise I caught Tall Tall Trees right as he got on, riling up the crowd with his frenetic fingerwork on his custom electronic "space banjo." I didn't search for it in a schedule (it wasn't even included in the list of official lineups) and I didn't mean to seek it out. It just happened - a truly spontaneous moment that exemplifies what makes this event so special.
At a time when more and more music festivals are popping up, SXSW offers a refreshingly unique take on musical exploration, where sometimes the best moments aren't printed on a guide. Nearly 30 years old, it's clear why so many have journeyed to Austin, and as my hangover slowly dissipates a warm fondness remains, one that I hope to capture again in the years to come. 
You made it!
You love learning about new music and the Denver music scene. We have a weekly newsletter for you -- Inside Track. Sign up here to stay in the know about the hottest Colorado concerts and how you can score tickets!