Dynel Lane charged with attempted murder in case of baby cut from expectant mom's womb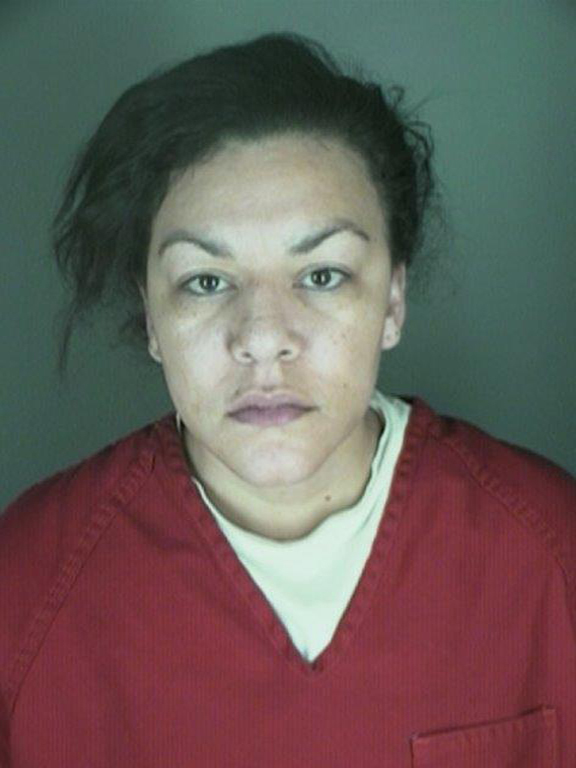 (AP Photo/ Longmont Police Department, File)The Boulder County District Attorney on Friday charged Dynel Lane, who is accused of cutting an unborn child from a Colorado woman's belly, with attempted murder and seven other felonies. 
Police say on March 18, Lane lured Michelle Wilkins, 26, into her home in Longmont. Wilkins was responding to a Craigslist ad for baby clothes when she was attacked by Lane, police say.
Lane is also charged with assault and unlawful termination of pregnancy. She could face "upwards of 100 years" in prison if convicted on all counts, DA Stanley L. Garnett said in a press conference.
Garnett said that a preliminary autopsy of the unborn child, whom Wilkins named "Aurora," concluded that the fetus did not exhibit signs of life outside the womb. That result prompted Garnett to forgo filing murder charges. Final results of the autopsy will be released once all tests are finished.
The lack of murder charges sparking an outcry among Republican lawmakers. Colorado Senate President Bill Cadman said Friday legislation will be introduced this session that would extend legal protections against criminal acts to unborn children.
"This was a child. This child was murdered. That Coloradans have no way to hold the murderer responsible, or deliver justice for the victims, is a gap in Colorado's justice system which can no longer be ignored," Cadman said in a statement.
Democrats spearheaded a law two-years ago that makes unlawful termination of a pregnancy a felony, punishable by up to 32 years in prison. But the charge stops short of homicide because backers feared that could criminalize pregnant women and erode abortion rights.
Fetal homicide laws have been a priority for the anti-abortion movement, with the group Personhood Colorado putting just such a measure on last November's ballot. Amendment 67 was soundly rejected by voters.
Rep. Mike Foote, a Democrat who also serves as an Assistant District Attorney in Boulder when the legislature isn't in session, sponsored the 2013 bill and believes it strikes a good balance.
"We want to make sure our law reflects the penalties we should be imposing for unlawfully terminating a pregnancy, without getting into the personhood realm," said Foote.
You care.
You want to know what is really going on these days, especially in Colorado. We can help you keep up.  The Lookout is a free, daily email newsletter with news and happenings from all over Colorado. Sign up here and we will see you in the morning!