Study: Clean Power Plan could prevent 63 deaths per year in Colorado
A controversial centerpiece to President Barack Obama's climate change agenda could prevent as many as 63 premature deaths in Colorado each year, starting in 2020. That's according to a new peer-reviewed article published Monday in Nature Climate Change. 
"Everyone's impacted by air quality," said Charles Driscoll, a professor of environmental systems engineering at Syracuse University and lead author of the paper. "Our analysis shows that depending on how a carbon standard is implemented, if you do it in certain ways you can have tremendous benefits in terms of local air quality improvements."
Researchers analyzed three options for power plant standards. The goal was to see how different carbon standards would impact fine particulate matter and ozone concentrations, and how better air quality would benefit human health.
A key part of their analysis has to do with state-level impacts of Obama's Clean Power Plan. States like Pennsylvania, Ohio and Texas showed the largest health gains, with 330 to 230 premature deaths prevented every year. EPA has performed its own health estimates, but the numbers are national in focus.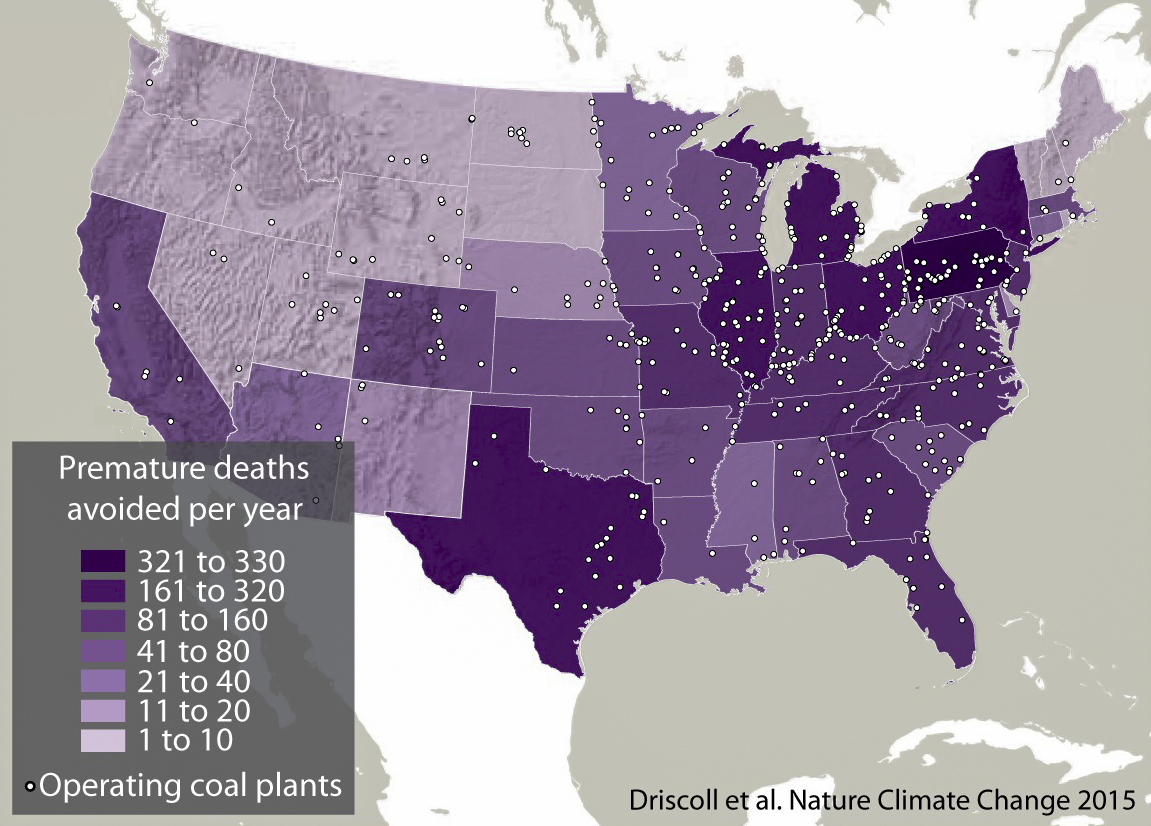 Potential health benefits considered in the study included prevention of premature deaths, heart attacks and hospitalizations related to air-pollution related illnesses.
The Obama administration's plan has been a source of ire for the coal industry and other trade groups. It establishes target emission rates for each state, with the ultimate goal of cutting 30 percent of 2005 emissions levels in the U.S. by 2030. 
Colorado is believed to be well positioned to achieve the administration's objectives, thanks to steps taken in 2004 and 2010 to incorporate more renewable energy into the state's portfolio.
The Environmental Protection Agency is expected to finalize the Clean Power Plan this summer.
You care.
You want to know what is really going on these days, especially in Colorado. We can help you keep up.  The Lookout is a free, daily email newsletter with news and happenings from all over Colorado. Sign up here and we will see you in the morning!