State Psychologist Calls Planned Parenthood Gunman Incompetent To Stand Trial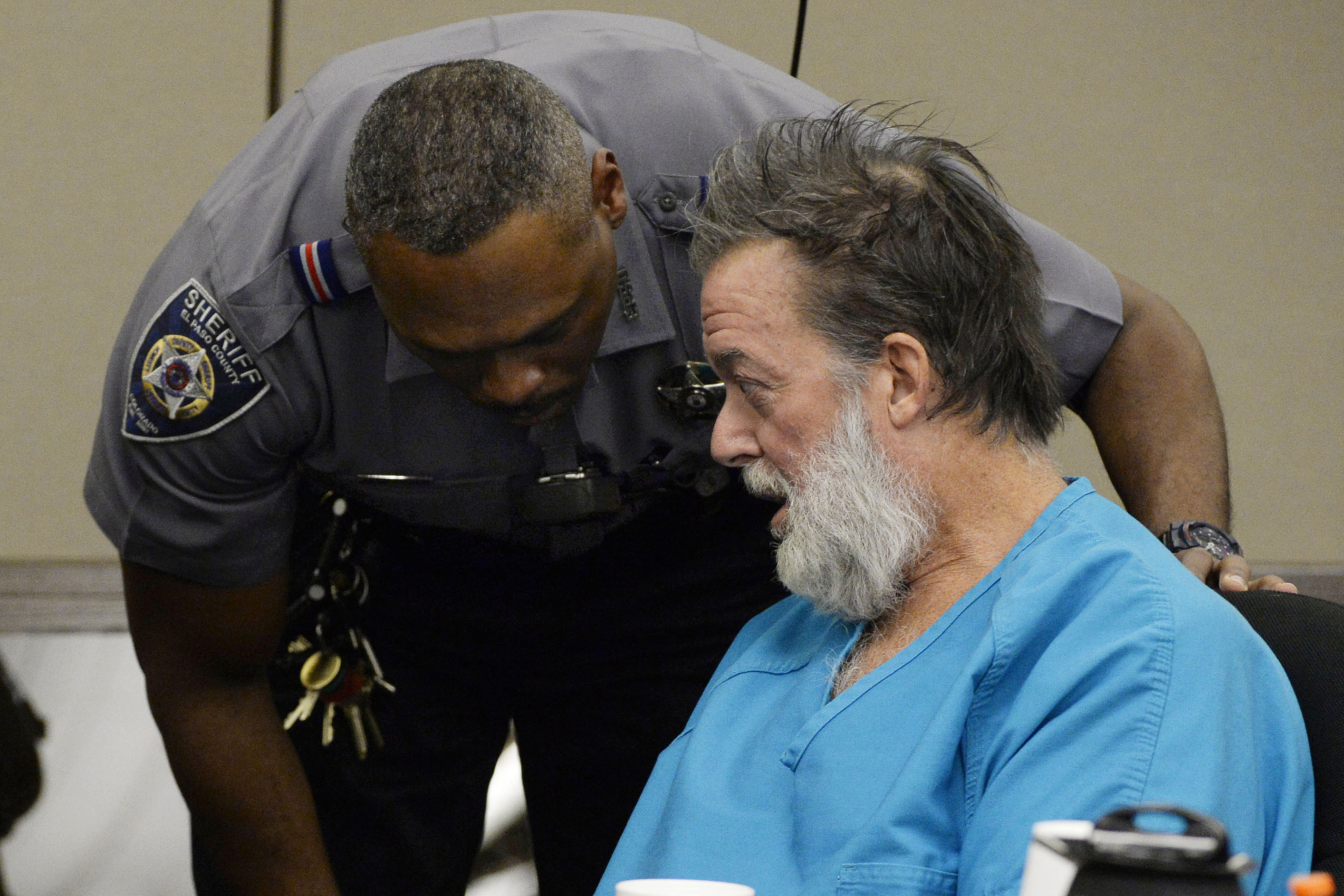 A state forensic psychologist believes Robert Dear, the admitted gunman who killed three people at a Planned Parenthood clinic in Colorado Springs last year, is not competent to stand trial.
Jackie Grimmett testified Thursday at a court hearing in Colorado Springs. 
Dear is charged with 179 counts including murder, attempted murder and assault for the Nov. 27 shooting that also injured nine.
Grimmett said she met with Dear, 57, twice for a mental evaluation and by the end of the second interview she and her colleagues concluded he has a delusional disorder impairing his functional ability. Those delusions centered on the belief that the FBI was persecuting him, partly because he called President Barack Obama the anti-Christ on a radio call-in show, she said.
Dear interjected at that point and said, "That's a religious belief."
Grimmett said Dear also believed the FBI hacked his radio, the jail where he is staying is poisoning his food and water, and that his attorney's are trying to trick him and that they are working together with the FBI.
Part of this morning's testimony also revolved around interviews Dear had with Det. Jerry Schiffelbein following the shooting. The detective said Dear had paranoid delusions that the FBI was following him and breaking into his home.  Dear told the detective he wanted to make a final stand against them at the Planned Parenthood clinic.
Prosecutors are trying to poke holes in the evaluation. 
El Paso County District Attorney Dan May argued that Dear is competent, based on the calm and often articulate way Dear has interacted with police and in jail house phone calls. He's said that Dear has no hallucinations, and that it's been more than a month since the psychologists' evaluation so his mental state could have improved.  The psychologist was skeptical of that argument, saying Dear has harbored delusions about the FBI for 22 years.
Dear has often interrupted court proceedings, ranting in an earlier hearing that he's a "warrior for the babies," and that his attorneys are conspiring to keep him quiet about what he claims were atrocities he witnessed at the clinic. A judge ordered Dear's mental evaluation after he announced he wanted to fire his public defenders and represent himself.  If he's found incompetent, Dear will likely be sent to a state hospital for treatment. If his condition improves, the trial would resume. 
You care.
You want to know what is really going on these days, especially in Colorado. We can help you keep up.  The Lookout is a free, daily email newsletter with news and happenings from all over Colorado. Sign up here and we will see you in the morning!