Anti-Fracking Measures Fail To Make Colorado Ballot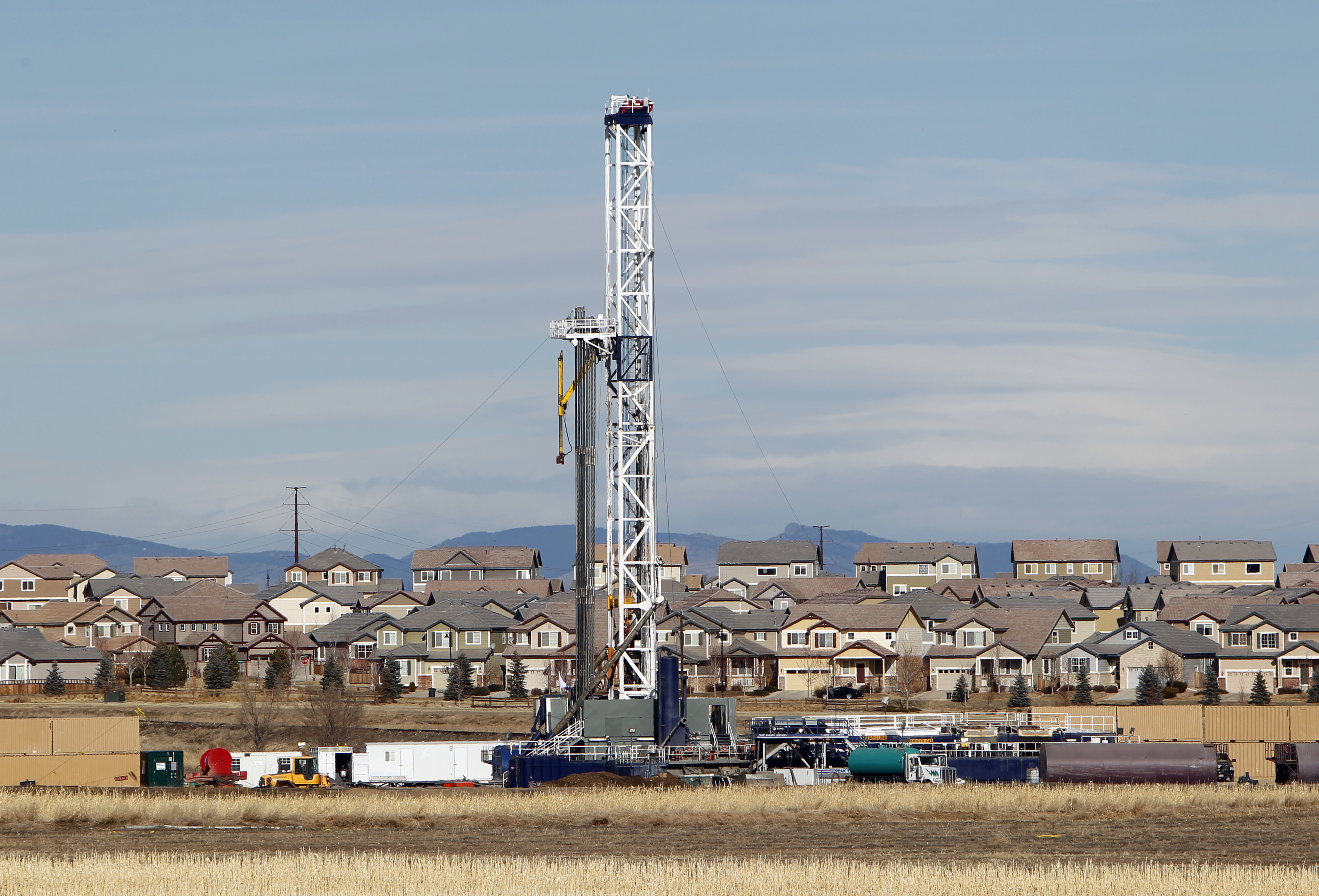 Posted: 9:45 a.m. | Updated: 3:15 p.m.
Two measures that would have placed tighter restrictions on oil and gas drilling in Colorado have failed to make the November ballot, the Secretary of State's office announced Monday.
Supporters collected about 107,000 signatures for each measure, just over the 98,492 needed to get each measure on the ballot. But the Secretary of State's office projected only about 80 percent the signatures collected were legitimate.
The Secretary of State's office also identified a section of petitions for one of the measures that contained "several potentially forged signature lines." 
"Although the Secretary of State does not conduct signature verification when reviewing petitions, our office has referred the questionable section to the Attorney General's office for investigation," the office said in its press release.
One measure, No. 75, would have given local municipalities the authority to ban fracking. The other, No. 78, would have required oil and gas operations to be at least 2,500 feet from the nearest occupied structure or other "areas of special concern," including  waterways, playgrounds, and parks.
Backers of the measures have 30 days to appeal the Secretary of State's decision.
Lauren Petrie, Rocky Mountain region director with Food and Water Watch, which supported ballot issues 75 and 78, said her group is still weighing whether they plan to appeal.
As for ballot issues in the coming years, Petrie said all options are on the table in the future.
"It's hard to know exactly what the form or shape of that would look like," she said. "I just know that we're going to keep fighting for our right to protect our homes, our families from fracking, to make sure we're keeping it out of our back yards, keeping it out of our kids' schoolyards, protecting our drinking water, and protecting our climate."
Industry Group Hails News
The oil and gas industry's political committee, Protect Colorado, said the measures would have had "devastating consequences" for the state. 
"Colorado voters recognized that these extreme measure would destroy the state's economy and take away private property rights," Karen Crummy, communications director for Protecting Colorado, said in a statement. 
Protecting Colorado has raised $28 million to fight anti-fracking measures that, it appears, will never make the ballot.
In 2014, the group collected $11.6 million. Then a last-minute compromise that set up the oil and gas task force kept planned anti-fracking measures off the 2014 ballot. But activists pushed forward with measures 75 and 78. And since 2015, the industry raised another $16.8 million to gear up for another showdown.
Seventy percent of all the money raised came from Colorado's two largest drillers: Anadarko Petroleum and Noble Energy.
You care.
You want to know what is really going on these days, especially in Colorado. We can help you keep up.  The Lookout is a free, daily email newsletter with news and happenings from all over Colorado. Sign up here and we will see you in the morning!