Waking Life: A Music Mix For March 2017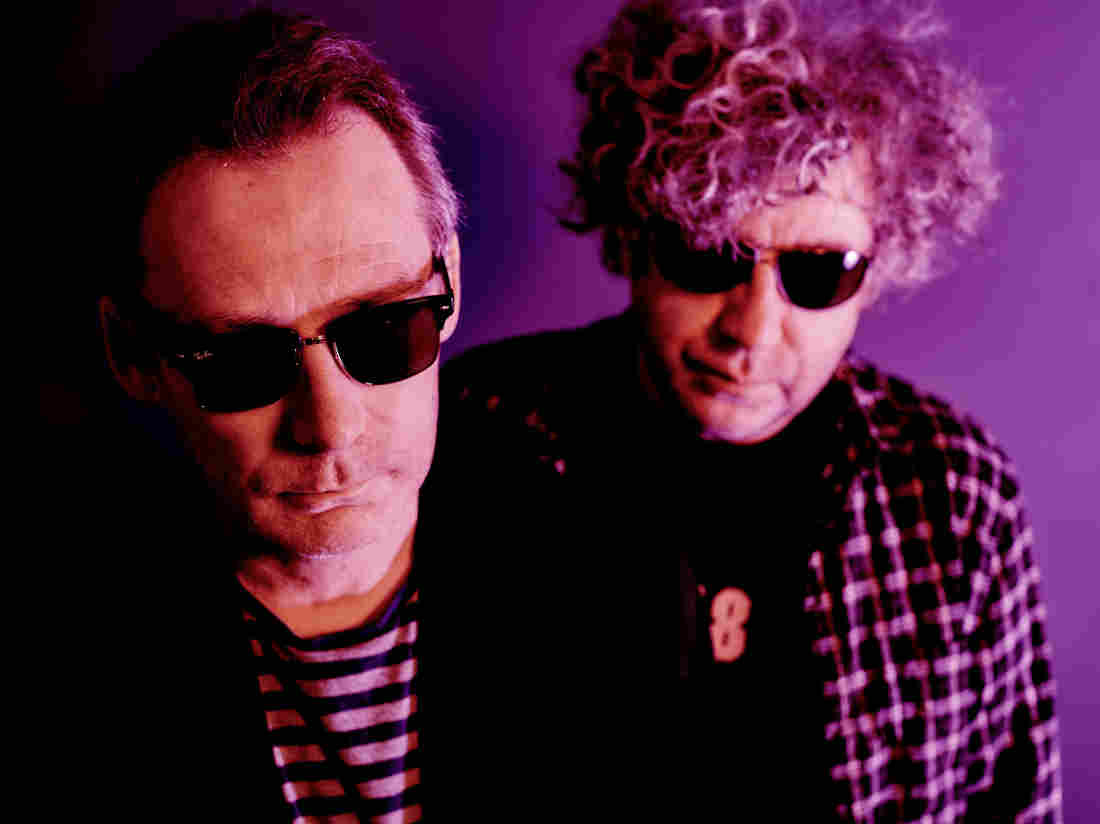 Cobain at 50" photo someone cooked up -- a little pudgy and still wearing a flannel shirt, oddly enough.
As a currently alive and therefore aging person, I don't know that anything has made me feel older than the possibility that Cobain would be 50 right now. Maybe it's his permanence as a representational figure of youth culture or the bombardment over the years of photos of him in his youthful prime. But my delicate aging psyche couldn't really take it. 
What I could get used to is a recent trend that makes me feel the exact opposite: once beloved bands nobody has heard from in years reappearing like old flames and stirring those old feelings. Surely there are examples over the years where creative reformations didn't go so well, but I like to think we're in the midst of a golden age for this kind of thing. The last year alone has seen the first output in years from the likes of The Stone Roses, A Tribe Called Quest, The Avalanches, De La Soul, American Football and Lush. 
It's been heartening in the new year to see this continuing, particularly for Brit-pop and shoegaze fans, with recent singles from Slowdive and Ride, as well as the imminent release of the first Jesus And Mary Chain record in nearly 20 years. By heartening, I mean that it somehow makes me feel young -- as rock 'n' roll should.
It's new music from some of those acts that I'm perhaps most excited about among this month's Waking Life selections -- "Charm Assault" is one of two new singles Ride recently surprised everyone with. "Always Sad" is the second song we've heard from The Jesus And Mary Chain's "Damage & Joy," out later this month.
There's exciting new work here from plenty of other veterans, too. Depeche Mode, The Bats, Mark Eitzel and The Dandy Warhols, to name a few. They just never really went away in the first place -- and for that, we can be a different kind of grateful. 
On the other end of the career spectrum, there might be no song that hit me more unexpectedly than the single from L.A.-based newcomer Phoebe Bridgers. Her "Smoke Signals" is a slowburn with a heavy story, and it scores extra points with me for referencing The Smiths' "How Soon is Now." 
Also here are new cuts from recent OpenAir Sessions guests Los Campesinos!, who recently returned with their first record in over three years; and locals Shady Elders, whose "Trust" you might recognize from an edition of this playlist from late last year. It was a single then, but now it's on their new record "Inside Voices." The guitar line that weaves its way through the song is just too irresistible not to include again. 
Here are 32 cuts to cling to while we wait for spring -- survival essentials of Waking Life.
You made it!
You love learning about new music and the Denver music scene. We have a weekly newsletter for you -- Inside Track. Sign up here to stay in the know about the hottest Colorado concerts and how you can score tickets!