Utah Sues Over 2015's Massive Gold King Mine Waste Spill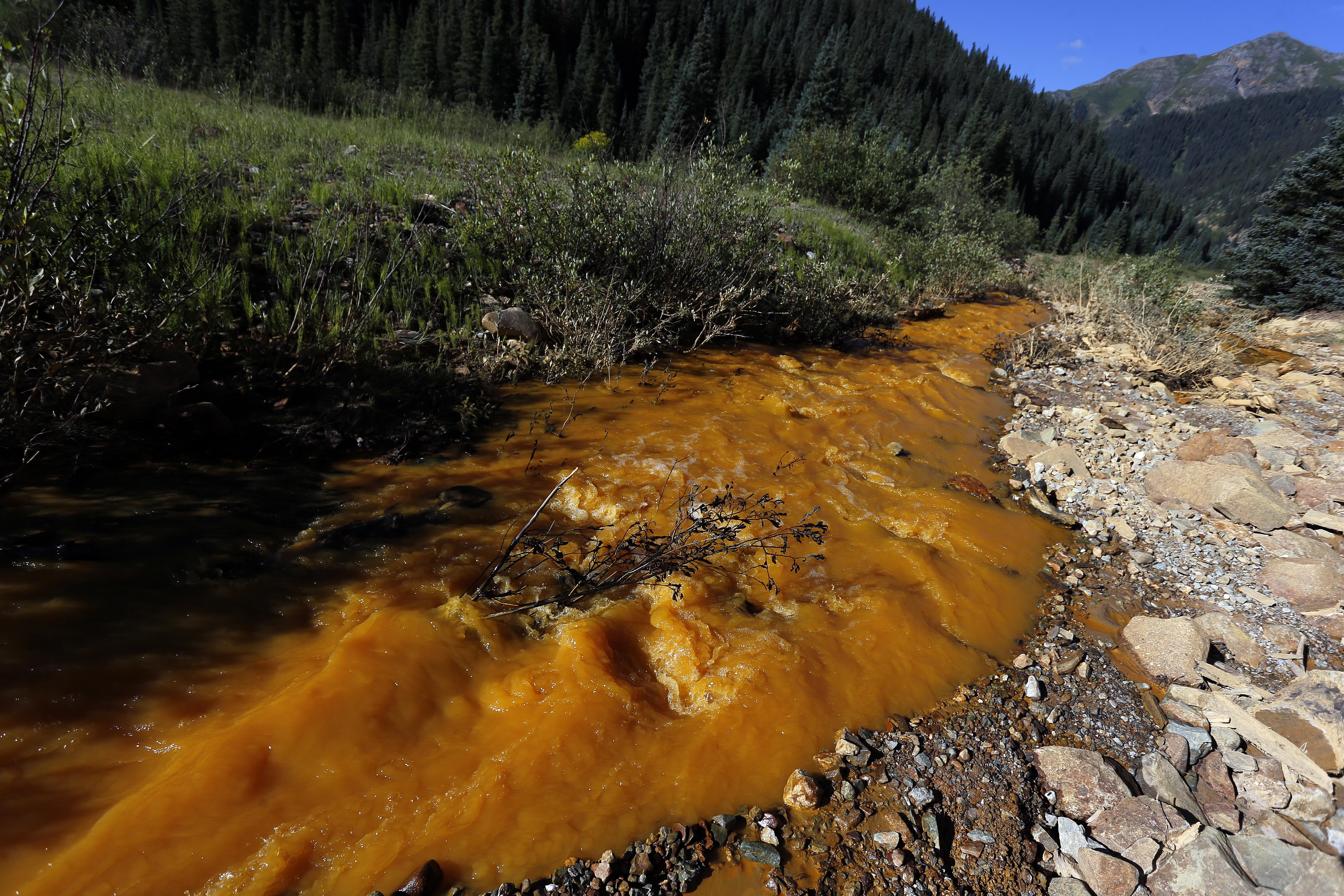 The state of Utah has sued mine owners and contractors for the U.S. Environmental Protection Agency over a spill of mine waste that fouled rivers in three Western states with a massive plume of bright-yellow wastewater tainted with arsenic, lead and other heavy metals.
Utah wants cleanup compensation and unspecified damages in the 3-million-gallon Gold King Mine spill that was accidently triggered by EPA contractors in 2015, Utah Attorney General's Office spokesman Dan Burton said Tuesday.
Utah hasn't named a damages amount because it's still investigating how much it will ultimately cost to clean up its portion of spill that left as much as 880,000 pounds of metals in rivers in Colorado, New Mexico and Utah, Burton said. The metals have settled into riverbeds, where they can get stirred up any rainstorm or heavy snowmelt, state officials have said.
Total damages from farmers, business owners and residents along the spill's path have been estimated at $420 million.
Though Utah was farther away from the epicenter of the spill, contaminants from the blowout have been transported through the San Juan River in southeastern Utah to the vast reservoir of Lake Powell, the lawsuit states.
New Mexico filed a lawsuit against the EPA and the two mine owners last year. It also sued Colorado, saying it should be held accountable for the abandoned-mine contamination, though that claim was rebuffed by the U.S. Supreme Court. The EPA is also being sued by Navajo Nation, where farmers stopped drawing from the rivers as the yellow plume moved downstream.
The Utah lawsuit claims owners of two defunct mines in Colorado allowed the wastewater to build up before the spill that tainted rivers. It also names EPA contractors that accidently caused the blowout while doing preliminary mine cleanup work. The lawsuit says they didn't do enough to detect wastewater backup ahead of time and failed to put safety measures in place to keep wastewater from reaching the rivers despite warnings about a potential blowout. The two companies didn't immediately return messages seeking comment.
The Utah lawsuit filed Monday doesn't name the EPA. The agency has taken responsibility for the spill and given Utah agencies $464,000 so far to help pay for the cleanup. The state hopes to come to a final settlement with the agency out of court, Burton said.
You care.
You want to know what is really going on these days, especially in Colorado. We can help you keep up.  The Lookout is a free, daily email newsletter with news and happenings from all over Colorado. Sign up here and we will see you in the morning!