Amazon Would Be An Incredible Get, But Is Denver Ready For It?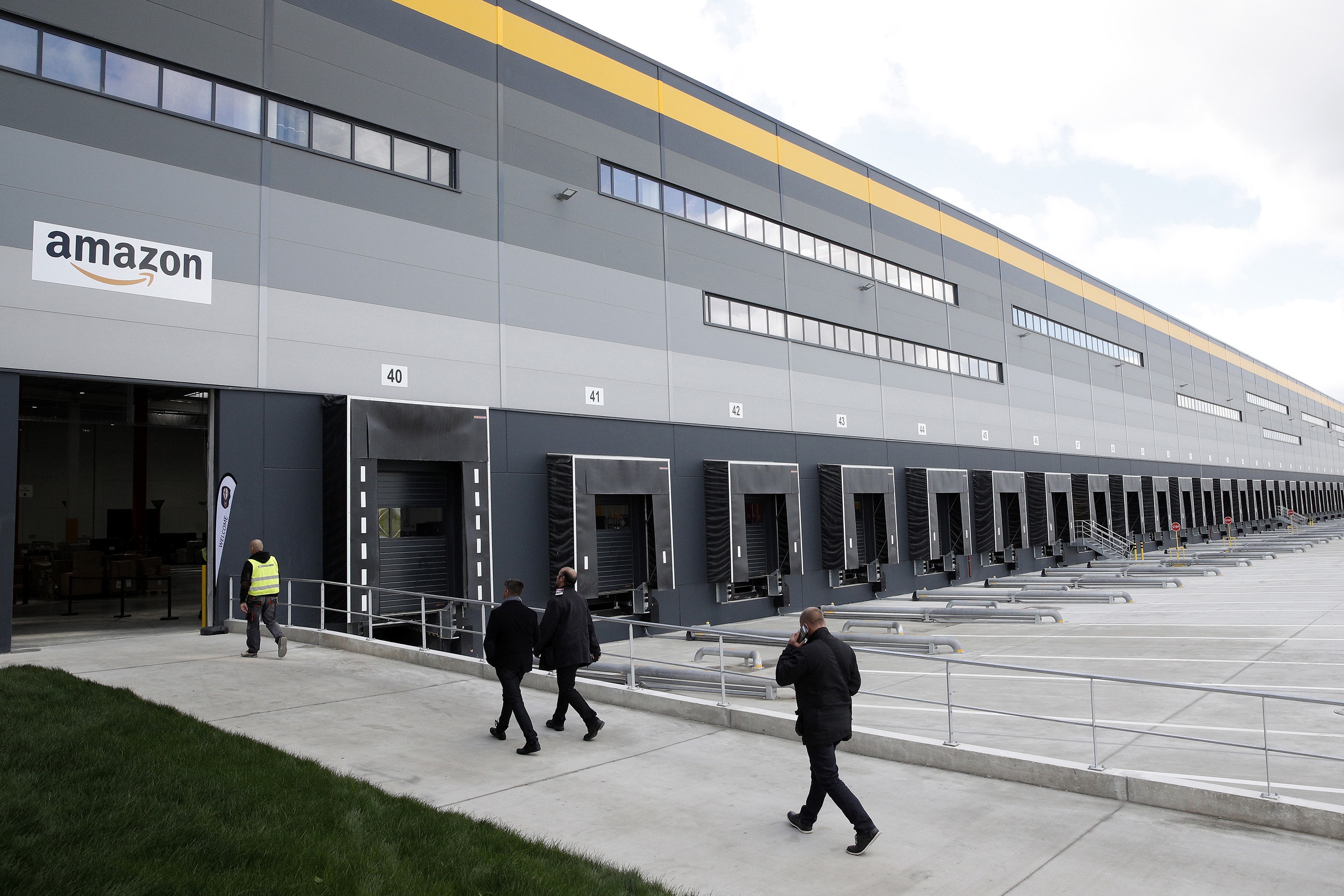 Amazon is looking for a second home and North American cities are salivating to enter the new headquarters dating game. Buoyed by some hype from The New York Times, the Denver Metro is making sure it's dolled up too.
The carrot the online retailer is using to hook a potential suitor?
Fifty-thousand jobs, or roughly the population of the Denver suburb of Parker.
There's always been competition in economic development, but this is a very out-in-the-open spectacle. Tucson, Arizona sent Amazon a giant cactus to curry favor. The mayor of Kansas City went on a shopping spree and gave 1,000 five star reviews for products on the website.
"It's very unusual for these things to happen as publicly as they have happened," said J.J. Ament of the Metro Denver Economic Development Corporation. He's the guy who's helping coordinate Colorado's bid, working with state and local governments. "Most of the time in economic development companies require secrecy and maintain secrecy throughout."
Cities have not been shy about wanting Amazon, but the details of the bids are confidential. The potential sites around the Mile High City are held closely to the vest, though there have been some rumors. Ament said the Denver area does has everything Amazon wants: educated workers, good public transportation, and a high quality of life.
"I don't see negatives for Amazon coming here, but I do see it helping us focus everyone's attention on the infrastructure that we need, the infrastructure needs that we have as a community."
Those needs — roads, housing, schools — are already strained, even without dropping a Parker's-worth of high-paid workers into the metro. Ament does preach some patience.
"This is not a relocation," he said, and those jobs wouldn't all come at once. Amazon said it could take more than a decade to for the new headquarters to house all 50,000 employees.
But once all the employees are in place and are spending money in the community, going out to restaurants and shopping, they'll likely create another 25,000 jobs, said Martin Shields, an economist with Colorado State University. If the headquarters ends up in Colorado, he said, Amazon would eventually be responsible for nearly an entire year's worth of job creation in the state. That's something he calls "an unbelievable scale in terms of economic development."
Who will actually fill those jobs is an open question, since Colorado has the second lowest unemployment rate in the country, 2.4 percent as of August. Unemployment that low generally means you are not growing your own workforce, you're instead importing
"For the most part anyone who can and wants to work in Colorado has a job right now and so the way you capture employees is have them move in from elsewhere or take them from other businesses," Shields said.
Amazon, like most tech titans, is notorious for paying high wages to attract talent. Some local tech companies grumble privately about having to compete with the giant online retailer for workers.
This is an area Shields said, again, that Amazon alone could end up lifting the state's average wages, which have been slow to rise following the recession.
Beyond job and wage growth, Shields said there are associated costs too. Securing a commitment from Amazon would mean, "we bring more people in, we demand more public services, we put upward pressure on housing prices, we potentially gentrify neighborhoods, there's no free lunch in this."
Metro Denver home prices have risen 60 percent in less than a decade. And builders aren't even close to building enough new homes for the current population growth.
Still, Gov. John Hickenlooper, the state's chief economic development cheerleader, said closing borders to big companies is not the answer. Thirty years ago he lost his job as an oil and gas geologist in Denver. The economy and his prospects here were bleak. Many people just left the city.
"If we're going to grow, and again if you say you don't want to grow, boy it's hard to restart it," Hickenlooper said. "Once your growth stops, and you say, 'well, we're going to take a break for a few years.' You don't just turn it on like a faucet."
In that context, economic development leaders say the prospect of landing a second Amazon headquarters here may turn out to be a good problem.
You care.
You want to know what is really going on these days, especially in Colorado. We can help you keep up.  The Lookout is a free, daily email newsletter with news and happenings from all over Colorado. Sign up here and we will see you in the morning!