Will CHIP Funding Be Restored? Colorado Is Preparing For What Comes Next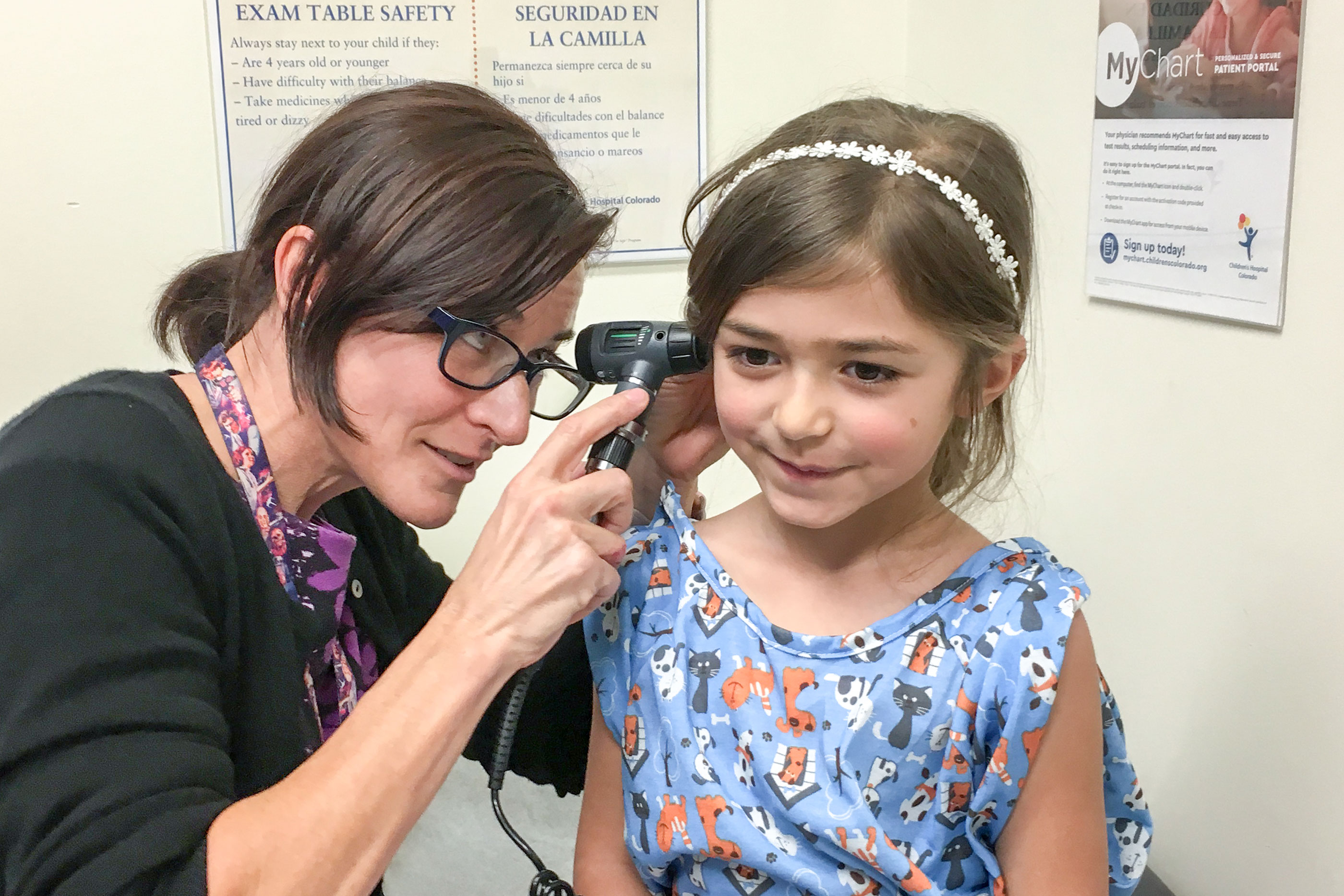 There are 75,000 children enrolled in Colorado's Children's Health Plan Plus. Each of the enrolled families has received a letter from the state advising them to consider their options, including talking to their provider about what alternative insurance they accept.
"It was really the number one priority when we spoke with families that they know that they can maybe continue to see that provider," said Gretchen Hammer, the state Medicaid director.
The letter was prompted by concerns about CHIP's funding, which will soon run dry if Congress doesn't act. Funding lapsed back in September and the program remains on D.C.'s to-do list, along with avoiding a government shutdown, tax reform and helping DACA recipients.
According to Hammer, Colorado's program costs $185 million a year, with federal funding covering 88 percent of the total. So, if funding is not renewed, it would be a tall order for the state to bridge that gap. Hammer is worried about something else too — the nearly 800 women also enrolled.
"I personally am concerned about pregnant women," Hammer said. "Having a disruption in care during a pregnancy is not something I think that is desirable."
There's cautious optimism that Congress will renew funding, but in the meantime, anxiety is rising. "Families are very scared, they're nervous about losing health insurance for their children," Hammer said.
Denver dad TC Bell — a full-time student and single dad who also works with the the nonprofit Young Invincibles millennial advocacy group —  is warily keeping his eye on Washington. His two daughters are insured under the program and he expresses disappointment there was ever any question about CHIP being funded.
"To see our government not really care about us, or what we're going through, and instead put all of its energy to pass this tax bill," Bell said. "It's depressing as a parent, as a working class American."
The Child Health Clinic at Children's Hospital Colorado serves a lot kids on public insurance, about 85 percent. Perhaps, 10 percent are covered by CHIP. Pediatrician Christopher Stille said the CHIP population is typically those kids whose parents can't afford commercial insurance.
"These are kids whose parents work and make a little too much money to qualify for Medicaid," Stille said. "It's a lifeline for them."
The program has been essential in helping to bring the uninsured rate for Colorado children down to 2.5 percent, Stille said.
Early in November, the House OK'd a bill to fund CHIP by taking money from other key health programs. But the Senate has not yet voted.
"This is not a good way to run government and this should be an easy win for Congress," said Joan Alker, executive director of the Georgetown University Center for Children and Families. Twenty years ago a pair of senators, liberal Ted Kennedy and conservative Orrin Hatch, teamed up to create the program. Now, Alker said, CHIP is in a squeeze, with majority Republicans not ready to fund it until they resolve other budget priorities.
"I would say that CHIP remains very popular in a bipartisan way, but unfortunately we're living in a time of hyper-partisanship, particularly when it comes to health policy," Alker said.
If Congress doesn't restore funding for the Children's Health Insurance Program by the end of December, the state plans to issue another batch of letters. They'll tell parents it's now time to sign up with another insurer, if they can find or afford one.
Editor's Note: An earlier version of this story omitted TC Bell's involvement with the Young Invincibles, an advocacy group focused on health care, higher education and workforce issues. Both the digital and audio story have been updated to clarify his relationship with the nonprofit organization.
You care.
You want to know what is really going on these days, especially in Colorado. We can help you keep up.  The Lookout is a free, daily email newsletter with news and happenings from all over Colorado. Sign up here and we will see you in the morning!