Colorado Legislature Among Many Mulling New Sexual Misconduct Policies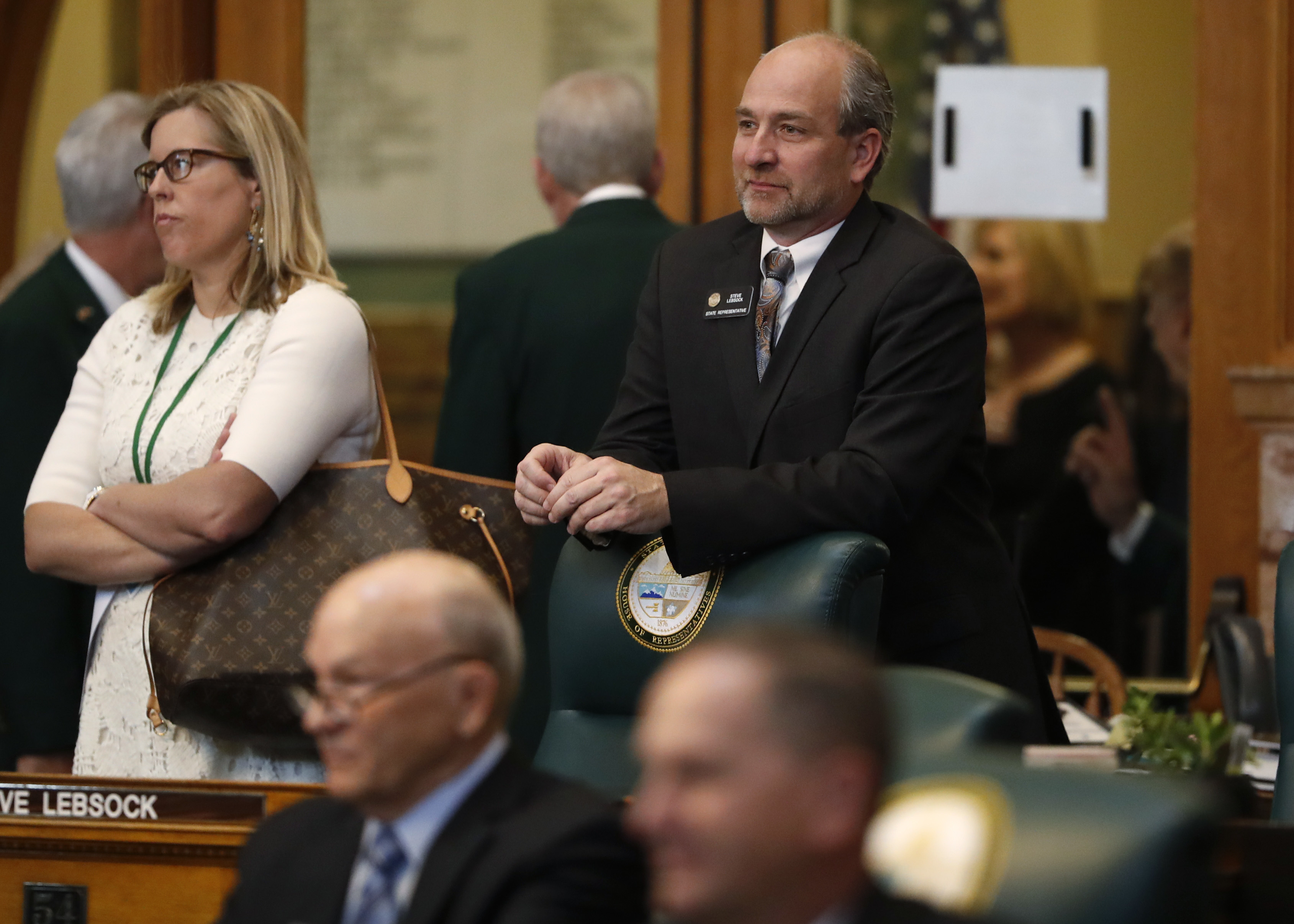 Colorado's legislature is one of many across the country reconsidering misconduct policies after a tumultuous few months that saw numerous lawmakers face sexual harassment accusations.
A 50-state review by The Associated Press found that almost all legislative chambers now have at least some type of written sexual harassment policy, though they vary widely, and many are placing a greater emphasis on preventing and punishing sexual misconduct as they convene for their 2018 sessions.
This week alone, lawmakers in Arizona, Idaho and Rhode Island underwent detailed training about sexual harassment, some for the first time.
Yet about a third of all legislative chambers do not require lawmakers to receive training about what constitutes sexual harassment, how to report it and what consequences it carries, the AP's review found.
Related Stories:
The AP also found that only a minority of legislative bodies conduct external investigations into complaints, with most others entrusting lawmakers or staff to look into allegations against colleagues. That has contributed to a culture in some capitols in which the targets of sexual harassment have been reluctant to come forward with complaints — until recently.
Lawmakers around the country have said it's now time to take concrete steps to change that culture.
"Let's treat all women — regardless of their background, their age, their political affiliation, their role in the process — as ladies, as we would like anybody to treat our wives, our daughters, mothers, sisters," said J.D. Mesnard, the Republican who heads the Arizona state House, where lawmakers took part in mandated sexual harassment training this week.
A wave of sexual misconduct claims against prominent figures in entertainment, media and politics gained momentum last fall after a multitude of women made allegations against movie producer Harvey Weinstein.
In the past year, at least 14 legislators in 10 states have resigned from office following accusations of sexual harassment or misconduct, according to the AP's review. At least 16 others in more than a dozen states have faced other repercussions, such as the voluntary or forced removal from legislative leadership positions. Some others remain defiant in the face of ongoing investigations into sexual harassment complaints.
The AP found that about three-fourths of the states have at least one legislative chamber that has updated its sexual harassment policy during the past several months, developed specific proposals to do so or undertaken a review of whether changes are needed.
In Colorado, sexual harassment policies are in the midst of getting an overhaul after multiple people accused Democratic Rep. Steve Lebsock of acting inappropriately. Lebsock has continued to deny those allegations.
The Arizona House had no written sexual harassment policy until November, when Mesnard issued one after a female lawmaker accused a male colleague of sexually harassing her. In the weeks that followed, several other women came forward with stories of crude behavior by state Rep. Don Shooter.
On Tuesday, at the start of mandatory sexual harassment training, Shooter stood before colleagues and apologized for conduct he called "jarring, insensitive and demeaning." But he denied the most serious complaint — that he tried to pressure Rep. Michelle Ugenti-Rita into a sexual relationship.
Ugenti-Rita was sitting just three rows in front of Shooter and appeared shaken at times as he spoke.
Shooter, a Republican, has been removed as head of the appropriations committee as an investigation into his conduct continues.
In Kentucky, the acting House speaker has appointed a committee to devise a formal system to address workplace complaints. That comes after former Speaker Jeff Hoover resigned his leadership post following revelations that he had paid to keep a sexual harassment settlement secret. Three other lawmakers who signed the secret settlement were removed as chairmen of various committees.
"If people felt like they had to be accountable and responsible for their behavior and there were strict guidelines for what they had to follow, sometimes that's all people need is a list of duties or a list of dos and don'ts," said Kentucky Rep. Mary Lou Marzian, who has been pushing for a formal House policy.
Legislative chambers in Alaska, California, Minnesota, Nevada and Ohio are among the states considering improved policies on sexual harassment — in each case after sexual harassment claims were brought to light.
In Washington state, more than 40 lawmakers joined scores of other women in a letter last November calling for a change in the capitol culture. They wrote it has "too often functioned to serve and support harassers' power and privilege over protection of those who work for them."
A Senate panel subsequently approved annual training for senators and staff.
Among states that require sexual harassment training for lawmakers, the frequency varies greatly. Some offer it annually or every other year, while others require it only once, when a lawmaker is first elected.
The New Mexico House and Senate last provided sexual harassment training to lawmakers in 2004, but will hold mandatory training next week.
Experts say more frequent training is best, but they emphasize that its effectiveness also depends on how it is conducted.
Providing only generic definitions of sexual harassment or relying solely on online and video training can be unproductive, said Jennifer Drobac, a law professor at Indiana University who focuses on sexual harassment law. A better approach uses in-person training with real-life scenarios about what constitutes harassment and what to do about it, she said.
Debbie S. Dougherty, a communications professor at the University of Missouri who researches sexual harassment policies, recommends that such policies include more emotional language — referring to harassers as predators, for example — to emphasize the seriousness of the issue. They also should be tailored to the unique work culture of a legislature, where the people with the most influence are elected rather than hired.
Experts say external investigations also are important for people to feel comfortable in reporting sexual harassment allegations. Yet the AP's review found that only about a dozen House chambers and slightly more Senate chambers conduct external investigations, with several additional chambers offering it as an option.
Among those is the Texas House, which until December had a written policy encouraging accusers who wanted to pursue an external complaint to call a phone number that didn't work at a state commission that was defunct. The revised House policy explains the internal complaint process in greater detail, offers an external review on a situational basis and gives accusers options for filing complaints through an external agency.
The Missouri House updated its policies after former Speaker John Diehl Jr. resigned in 2015 while admitting to sending sexually suggestive text messages to a House intern. Among other things, the new policy requires a private attorney to be hired to investigate any sexual harassment allegations involving lawmakers.
House Speaker Todd Richardson said the chamber continues to review its procedures.
"As I said from the day we implemented that policy, it was going to be an ongoing effort to make sure that we got it right," he said.
You care.
You want to know what is really going on these days, especially in Colorado. We can help you keep up.  The Lookout is a free, daily email newsletter with news and happenings from all over Colorado. Sign up here and we will see you in the morning!