Denver Is Challenging Its Own Ethics Board Over 'All In The Family' Gift Disclosures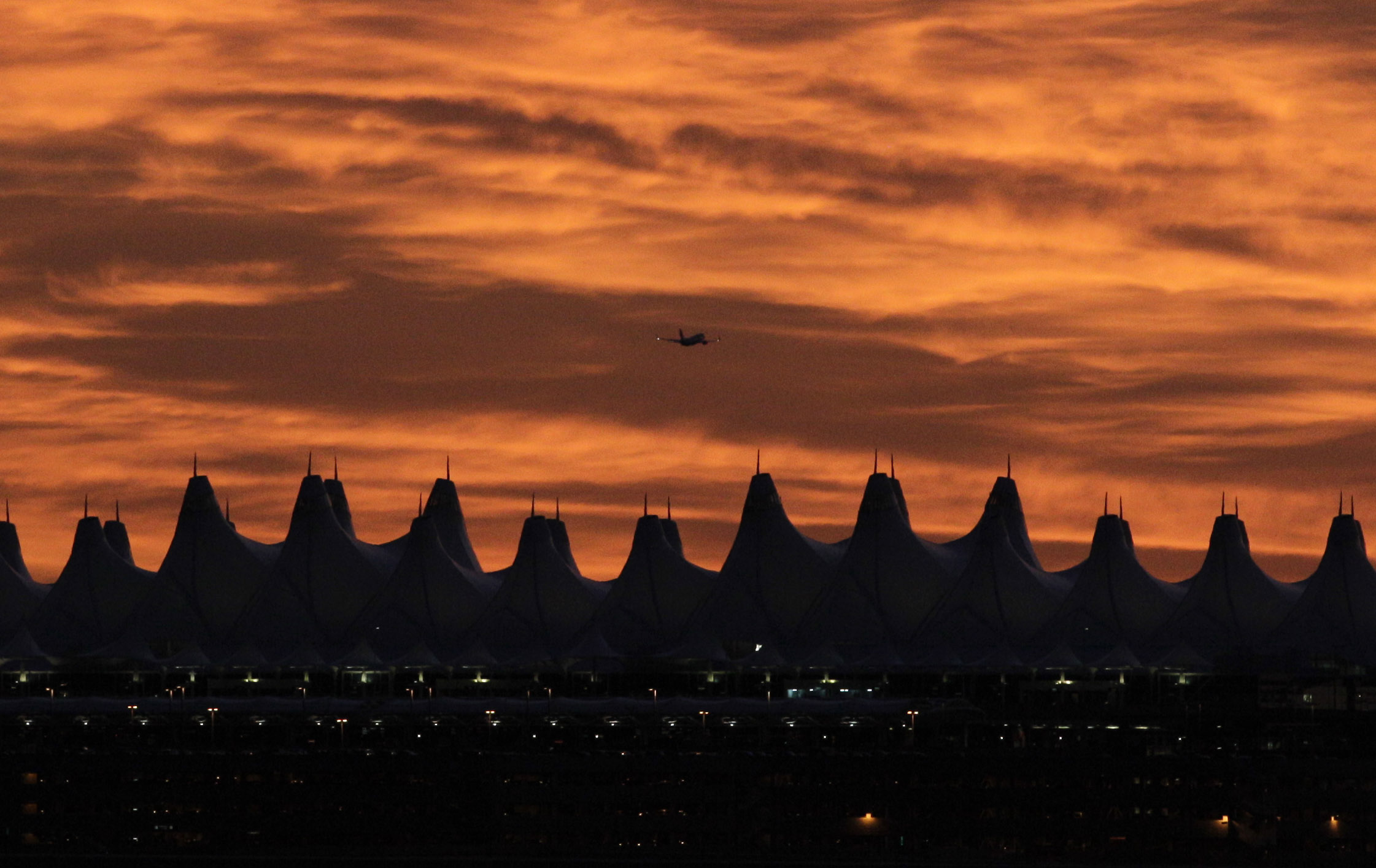 Can a city influence itself?
That's a question the Denver Board of Ethics has asked since November when board members decided that substantial gifts from city agencies to members of the City Council or the mayor's office required public reporting.
One of those agencies is Denver International Airport. The City Council, in particular, has approval authority over billions of dollars in DIA contracts, so the ethics board said it's in the best interests of the public to disclose gifts from the airport.
But the Denver City Attorney challenged that opinion, saying the city is one family, and council members and other city employees shouldn't have to disclose gifts from within that family.
Board of Ethics members seemed unmoved by the attempt to scale back the reporting requirements. At the board's January meeting, they indicated there would be only minor changes to their original opinion, which will be released to the public as soon as next week.
Board of Ethics Chair Patrick Tooley has asked pointed questions of Assistant City Attorney Tracy Davis. At the previous December meeting, he asked that if it's true the city is one big family — and disclosing large gifts shouldn't be required — then does it also follow, "that there's no financial limitation that would apply…it could be a $5,000 gift or a $5,000 solicitation?"
"Yes," answered Davis. "Under this interpretation, then yes."
All the board members seemed to agree there's a clear public interest to know how much a City Council member gets in gifts from within the city, just like they do for gifts from outside the city.
"To me, it's preposterous that we're going to make a city councilperson reflect a gift from a private party or organization, but not from another city agency," said ethics board member Andrew Armatas.
Of the city attorney's request to reconsider their ethics decision, Armatas said: "I hate to say it, it smells."
Gifts from DIA go beyond travel. At the December Board of Ethics meeting, City Councilman Rafael Espinoza was in attendance, and he was decked out in all DIA-branded gear: an expensive jacket, a hat, and Blucifer socks and scarf.
"I am not saying that [Denver International Airport] is doing anything wrong with what they're doing," said Espinoza in an interview after the meeting. But, "people would probably like to know to what degree there are additional expenditures that are sort of not on their publicly elected's books. It's not that hard to ask them what was the total value of a trip."
CPR News reviewed the most recent disclosure reports, covering the first half of 2017, before the Board of Ethics reporting requirement took effect, and found no reports of gifted travel from DIA to Denver City Council or top city officials.
"A jacket is not going to sway a city council member's vote," said Kim Day, CEO of Denver International Airport. "We've never given an expensive gift to anyone. We have taken council members on trips to show them things like security screening in Heathrow and in Amsterdam so they understand what they're talking about."
Day added that the airport didn't give any gifts to city council members last year because of previous changes in the city's ethics code, "We're just trying to be really careful."
It's not clear why the city attorney's office asked the Board of Ethics to change its original November opinion. Board members questioned Davis repeatedly about that, but she wouldn't say, later explaining that the city attorney merely believes the Board of Ethics erred in its opinion.
The mayor's office didn't directly answer an inquiry from CPR as to who sent the city attorney representative to challenge the Board of Ethics opinion, saying these are issues the city attorney's office has been working on for the better part of a year.
As to Mayor Michael Hancock's position on whether gifts to city council or the mayor's office from within the city should be disclosed: "Neither the Mayor nor the City Attorney have taken 'positions' on it," wrote the mayor's spokesperson Jenna Espinoza.
She added that the Board of Ethics ruling requiring disclosure of gifts from within the city is contrary to city law. "It's simply the way the ordinance is written and there would need to be an amendment filed to change it. We're not opposed to an amendment, and if one is filed we will most definitely take a look at it and examine its potential implications."
Appointed by the mayor and City Council, the Board of Ethics is a five-member group serving four-year terms. It's not clear what power they have to enforce opinions if there's a conflict like this between the City Attorney and the board.
"Do we go to court?" asked board member, and former judge, Andrew Armatas. "It's always been we can make a recommendation, and they don't have to follow it, nobody has to follow it, it's just recommendations."
Others, outside the city, say the Board of Ethics opinion makes sense.
"If there's potential for large gifts, that might include airplane trips or expensive clothing, then those gifts should be disclosed," said Jeff Roberts, the executive director of the Colorado Freedom of Information Coalition and a former investigative reporter for The Denver Post. "You don't know who may be trying to influence policy in some way inside the city."
Editor's Note: This story was updated to correct the subject of a quote from City Councilman Rafael Espinoza. The subject was originally identified as the City Council, but the councilman was speaking specifically to Denver's airport. We regret the error.
You care.
You want to know what is really going on these days, especially in Colorado. We can help you keep up.  The Lookout is a free, daily email newsletter with news and happenings from all over Colorado. Sign up here and we will see you in the morning!