Lebsock To Face A Third Formal Sexual Misconduct Complaint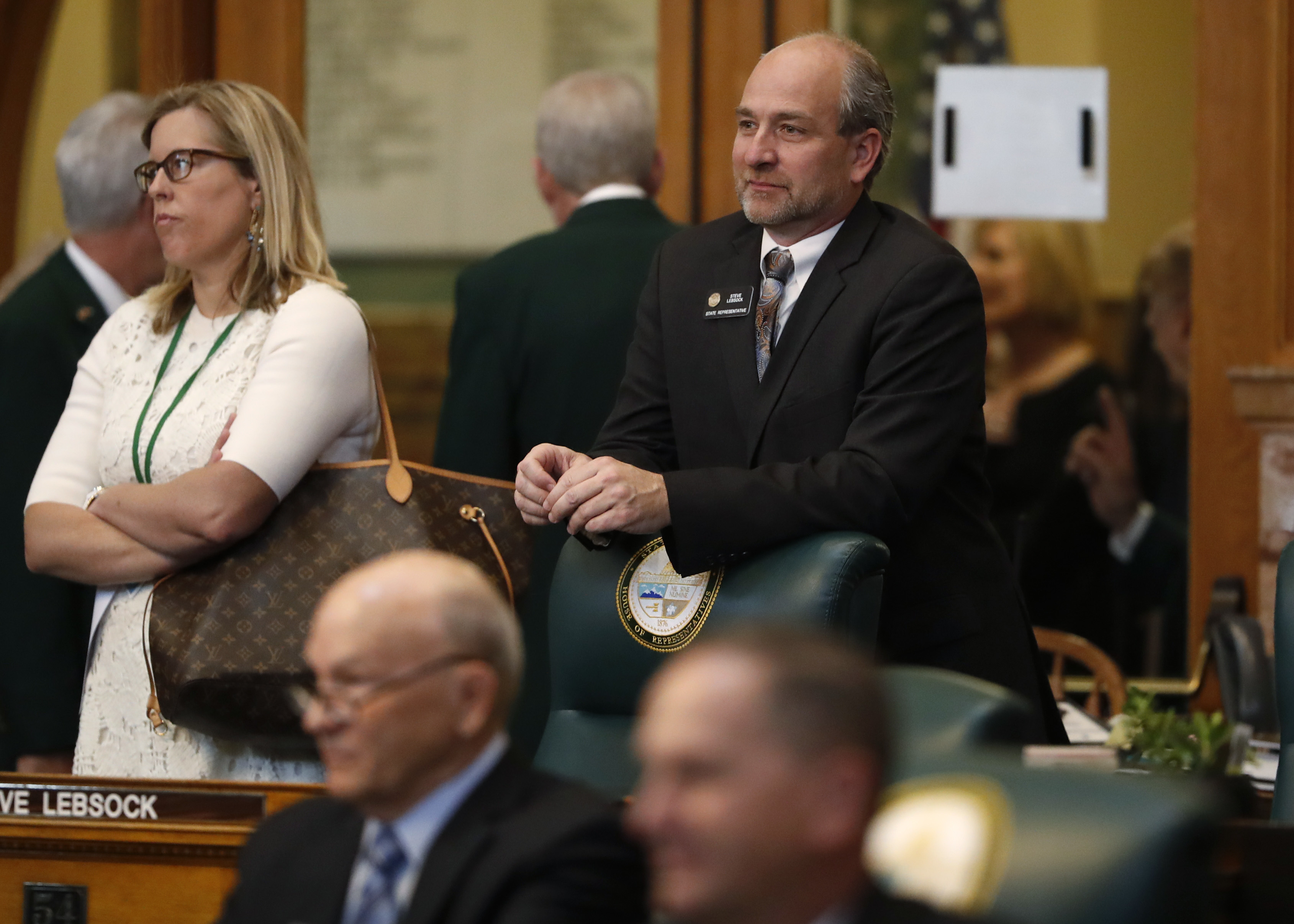 Cassie Tanner, a former legislative aide, says she's filing a formal complaint of sexual misconduct against Democratic state Rep. Steve Lebsock. 
She has accused Lebsock of unbuttoning her blouse at a Young Democrats event in 2015, and then commenting, "that's better."
Lebsock is already being investigated for two other formal complaints of sexual misconduct, and nine other women have made accusations in the press. One of the formal complaints was filed by Democratic Rep. Faith Winter, who said Lebsock tried to get her to leave a bar with him in 2016. When she refused, Winter recalls Lebsock became aggressive. The other complaint came from Holly Tarry, a former lobbyist. She accused Lebsock of unwanted sexual advances  from 2013-2016.
Tanner released a statement on Wednesday describing an encounter she had with Lebsock at the 1Up, a bar and arcade near the Capitol, in 2014.
"I was standing near arcade games when Rep. Lebsock came over to greet me. We were not at a table as the press has previously reported. We talked for a few minutes and then he reached over, popped open the top button of my shirt and said, "That's better,'" she said in the statement. "I was taken aback and slapped his hand away. He laughed and I quickly walked away. I was shocked and embarrassed and never told anyone what happened until I saw the story about him harassing Faith Winter that emerged last November. I know what Rep. Lebsock did that night and so does he."
Lebsock denies the allegations. "My ex-wife, even after divorce is supporting me. She knows me. She knows allegations are false & politically motivated," he said Wednesday on Twitter.
Gov. John Hickenlooper and House Speaker Crisanta Duran, both Democrats, have called for Lebsock's resignation. But Lebsock has said he has no plans to step down. "I think all of your listeners would agree that it's inappropriate to call for someone's resignation with no due process," he recently told CPR News.
After the sexual misconduct stories made headlines late last year, legislative leaders have started revising their sexual harassment policies and prevention training to address an environment many say is far too permissive.
"I don't think anybody here is of the belief that the status quo is working, or that action shouldn't be taken," Senate President David Grantham said at the start of the 2018 legislative session earlier this month.
A 50-state review by The Associated Press found that almost all legislative chambers now have at least some type of written sexual harassment policy, though they vary widely, and many are placing a greater emphasis on preventing and punishing sexual misconduct as they convene for their 2018 sessions.
You care.
You want to know what is really going on these days, especially in Colorado. We can help you keep up.  The Lookout is a free, daily email newsletter with news and happenings from all over Colorado. Sign up here and we will see you in the morning!