Firebrand Tom Tancredo Drops Out Of Colorado Governor's Race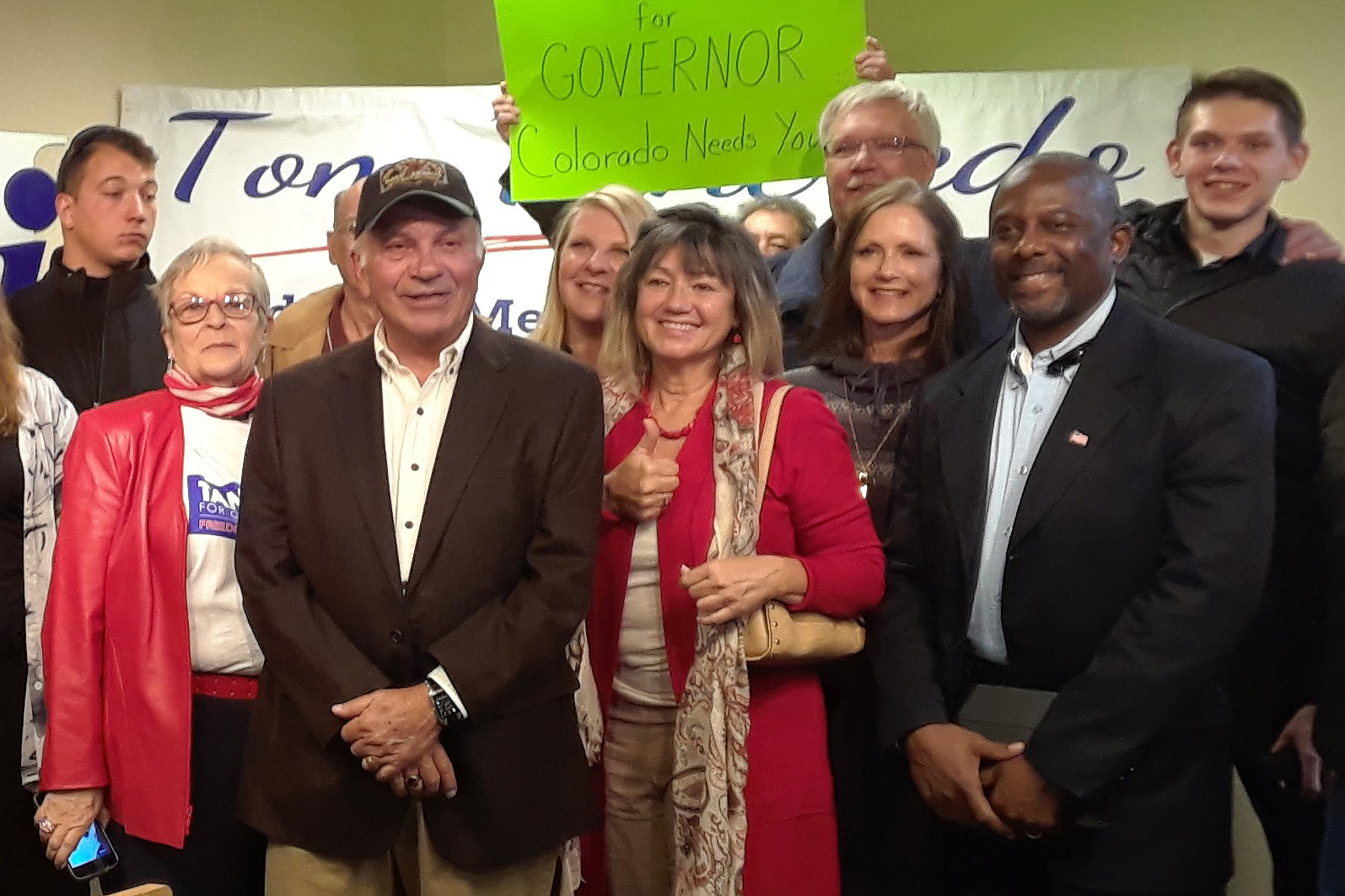 Former U.S. Rep. Tom Tancredo has left the race for governor.
CPR News could not immediately reach Tancredo. But he confirmed his departure to multiple news organizations.
Tancredo told CBS Denver he believes he could win the Republican primary, but lacks the financial resources to triumph in the general election — especially if he's running against Rep. Jared Polis. The Democratic Congressman has a huge personal fortune and, so far, is self-financing much of his campaign.
He told Fox31 there are a number of reasons his fundraising efforts never took off.
"It may be the brand," Tancredo said. "It may be the fact that people felt I couldn't win because I am a controversial person." 
As a five-term congressman from suburban Denver, Tancredo made his name as a hardliner on immigration policy. He pledged to make that a central campaign issue this time around.
"There are issues I will address that no one else will," Tancredo said at the start of his campaign last year. Last week, Tancredo said that Denver Mayor Michael Hancock, as leader of a "sanctuary city," should be held civilly liable for violent crimes committed by undocumented immigrants.
"They're not committing the crime, they're not out their bludgeoning the citizen, but they are allowing a situation to develop that puts their own citizens in danger," Tancredo told 9News.
This was Tancredo's third run for governor. He ran in 2010 as the American Constitution Party's candidate, and again in 2014 as a Republican. He lost the primary that year to Bob Beauprez, who eventually lost in a tight race to current Gov. John Hickenlooper. Hickenlooper, a Democrat, is term-limited.
Tancredo left the Republican field just a few months after George Brauchler, the district attorney for the 18th Judicial District, called it quits. Among those still in the race include State Treasurer Walker Stapleton, who raised nearly $1 million last quarter, Attorney General Cynthia Coffman, and businessman Victor Mitchell. 
You care.
You want to know what is really going on these days, especially in Colorado. We can help you keep up.  The Lookout is a free, daily email newsletter with news and happenings from all over Colorado. Sign up here and we will see you in the morning!