State Civil Rights Commission Feels GOP Heat As Funding Review Deadline Nears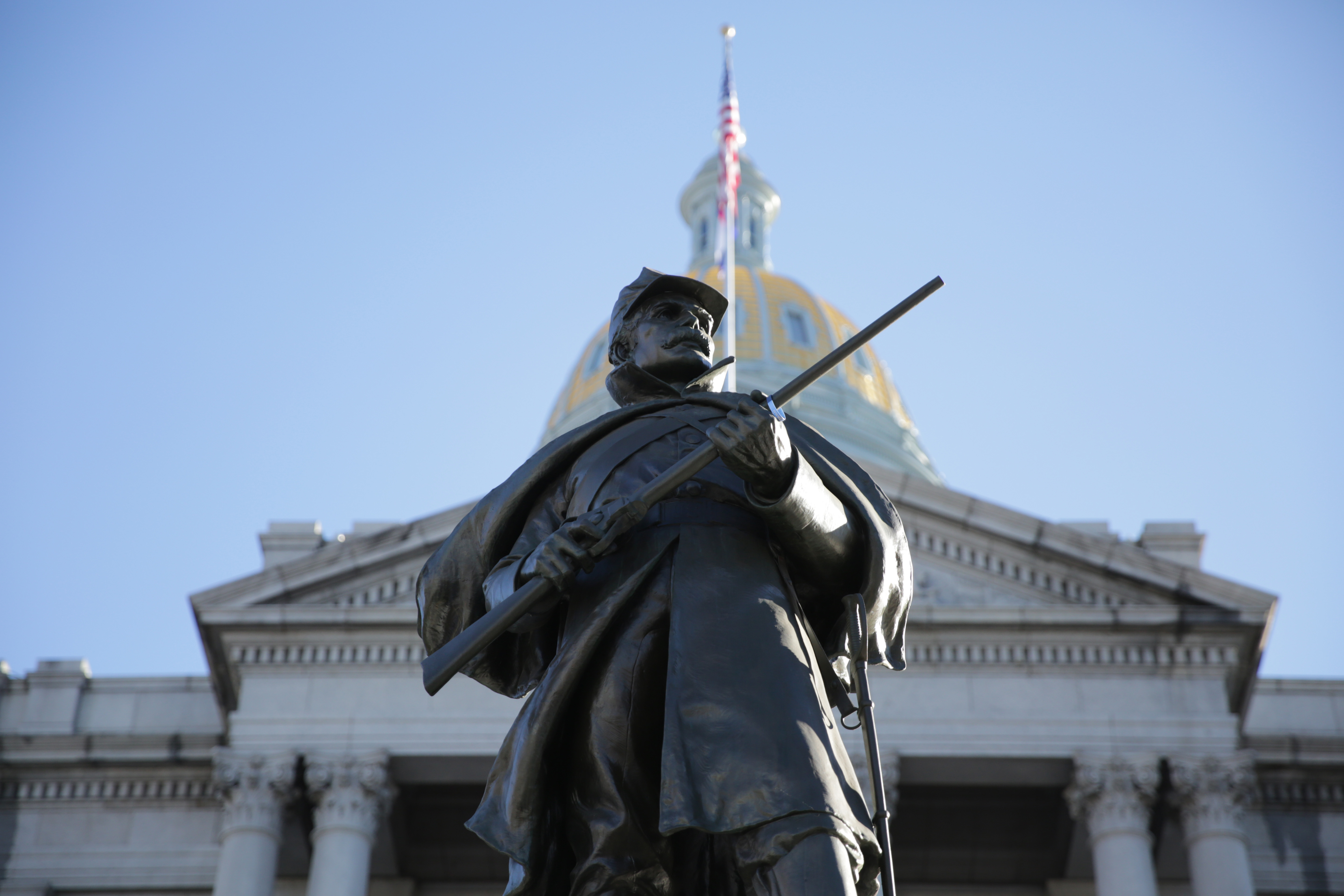 The Colorado Civil Rights Commission is in a bind. Last week, Republican state lawmakers voted to hold up its funding until they see changes to how it makes decisions and how the governor makes appointments to the commission.
"Here's the bottom line: I want to see a civil rights commission that works better than the one we have today," said Republican Sen. Kevin Lundberg.
The backdrop to all this: a commission ruling in favor of a gay couple against the owner of Masterpiece Cake in Lakewood.
The seven-member Civil Rights Commission is appointed by the governor to hear discrimination complaints against employers, landlords or businesses, and investigate whether they have violated of Colorado law. That's what it was doing in 2012, when a same-sex couple inquired about a custom wedding cake from Masterpiece in Lakewood. The owner told them he wouldn't't make them a cake because it went against his religious beliefs. The couple filed a complaint with the Civil Rights Commission, which agreed that Masterpiece had violated Colorado's public accommodation laws.
The case made it all the way to the U.S. Supreme Court, which should make a decision this summer.
Many religious conservatives are unhappy about the Masterpiece Cake case. This is a chance for Republicans to show that part of their base they take those concerns seriously.
Republicans are also unhappy with how the governor has handled appointments to the panel. In 2017, Gov. John Hickenlooper re-appointed Heidi Jeanne Hess, an LGBTQ advocate, to serve a second term on to the commission. The Senate rejected his choice on a party-line vote, with Republicans saying she is too anti-business.
Instead of replacing her, Gov. Hickenlooper has refused to nominate anyone else. Without a named replacement, Hess was able to continue serving on the commission, much to the objection of Republicans. She has since resigned from the commission.
In the opening salvo of what is likely to be a major fight, the legislature's Joint Budget Committee deadlocked 3-3 on a party-line vote over the commission's funding. If that doesn't change, the commission will run out of money July 1.
"No one has the intention of not funding the Civil Rights Commission," said state Sen. Kevin Lundberg, one of the "no" votes. "But there are those of us would like to see a little more as to what that's going to look like."
They'll get a chance for that in the coming weeks. Colorado Civil Right Division, which oversees the commission, is up to have its chartered renewed for another nine years. That process starts Tuesday when state officials present their vision for the Division's future to the House Judiciary Committee. That's usually a perfunctory process but it may get drawn out as Republicans fight for more substantive changes to its mission. For Lundberg, the priorities include:
Ensuring the Senate gets the final say on any appointment to the commission made by the governor.
Demanding more transparency: If the commission decides not to hear a case, they'd have to say why.
Changing due process for commission cases: Allowing a person with a complaint against them to request a jury trial instead of having the commission decide their case.
Despite the controversy of the funding, Senate President Kevin Grantham is adamant about how this fight will end up: "We will have a Civil Rights Commission," he said.
Democrats and their allies, though, are not convinced. Advocates for gay rights, immigrants, and others rally at the state Capital ahead of Tuesday's hearing.
"It's seems like the community is going to have to start marching, protesting and rallying for civil rights in the 21st century," said Democratic state Rep. Joe Salazar, who in the past worked for the commission as an investigator. "How sad of a statement is that to have to make?"
You care.
You want to know what is really going on these days, especially in Colorado. We can help you keep up.  The Lookout is a free, daily email newsletter with news and happenings from all over Colorado. Sign up here and we will see you in the morning!