Growing 416 Fire Forces More Evacuations; San Juan National Forest Put Off Limits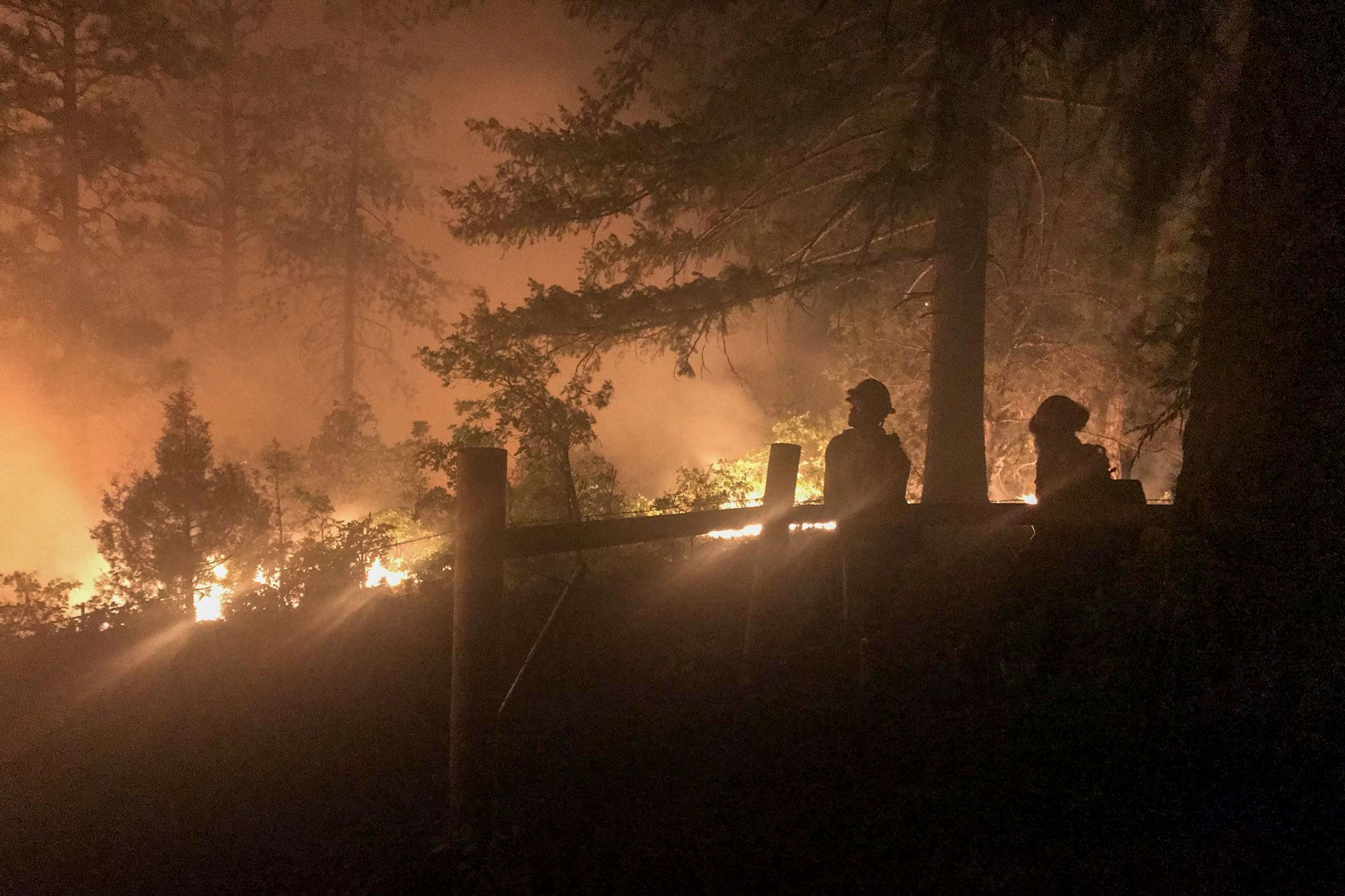 Updated 1 p.m. -- Over 2,800 square miles of public land in southwestern Colorado will be closed to campers, hikers and bikers because of the fire danger.
Officials plan to bar most entry to the San Juan National Forest starting Tuesday to prevent the possibility of an abandoned campfire or another spark starting another catastrophic wildfire in exceptional drought conditions. Roads through the forest will remain open. From the Forest Service statement:
The closure order will prohibit entry into the San Juan National Forest, including entry by the general public, most administrative entry by Forest Service employees, and most uses authorized under Forest Service permits and contracts. This means that forest campgrounds, day use areas, roads, and trails will be closed, including wilderness areas, and that hiking, dispersed camping, and other recreational activities are prohibited.
Residents of over 2,000 homes have been ordered to evacuate because of a fire that started in the forest north of Durango, which doubled in size to about 25 square miles over the weekend. No homes have been lost to the fire, which is 10 percent contained.
The cause of the blaze, which is being called the 416 Fire, which started June 1 in the San Juan National Forest, has not been determined. It comes amid a severe drought in the Four Corners area where Arizona, New Mexico, Utah and Colorado meet.
Incident commander Todd Pechota told evacuated residents Saturday that the situation is "going to get worse before it gets better," the Herald reported.
A historic scenic railroad popular with tourists who come to area for hiking, camping and biking in the summer has stopped running because of the fire. The Durango & Silverton Narrow Gauge Railroad is considering offering limited service later in the month with locomotives powered by diesel rather than its typical coal-fired engines, which can throw sparks.
The fire is the largest of several burning in Colorado, including another fire that broke out nearby Friday. Firefighters were able to respond quickly to another fire that started Saturday near Wolcott. Authorities there are asking for the public's help looking for three men seen leaving the area where it started.
Fire officials have been expecting a busy wildfire season after a dry winter, possibly the worst since 2012 and 2013, when the Black Forest Fire in El Paso County destroyed nearly 500 homes, the most in state history.
Earlier: Dry, Windy Weather Stokes Colorado Wildfire, But So Far No Homes Damaged
You care.
You want to know what is really going on these days, especially in Colorado. We can help you keep up.  The Lookout is a free, daily email newsletter with news and happenings from all over Colorado. Sign up here and we will see you in the morning!