Coffman, DeGette Visit U.S-Mexico Border, Demand Faster Reunification Of Families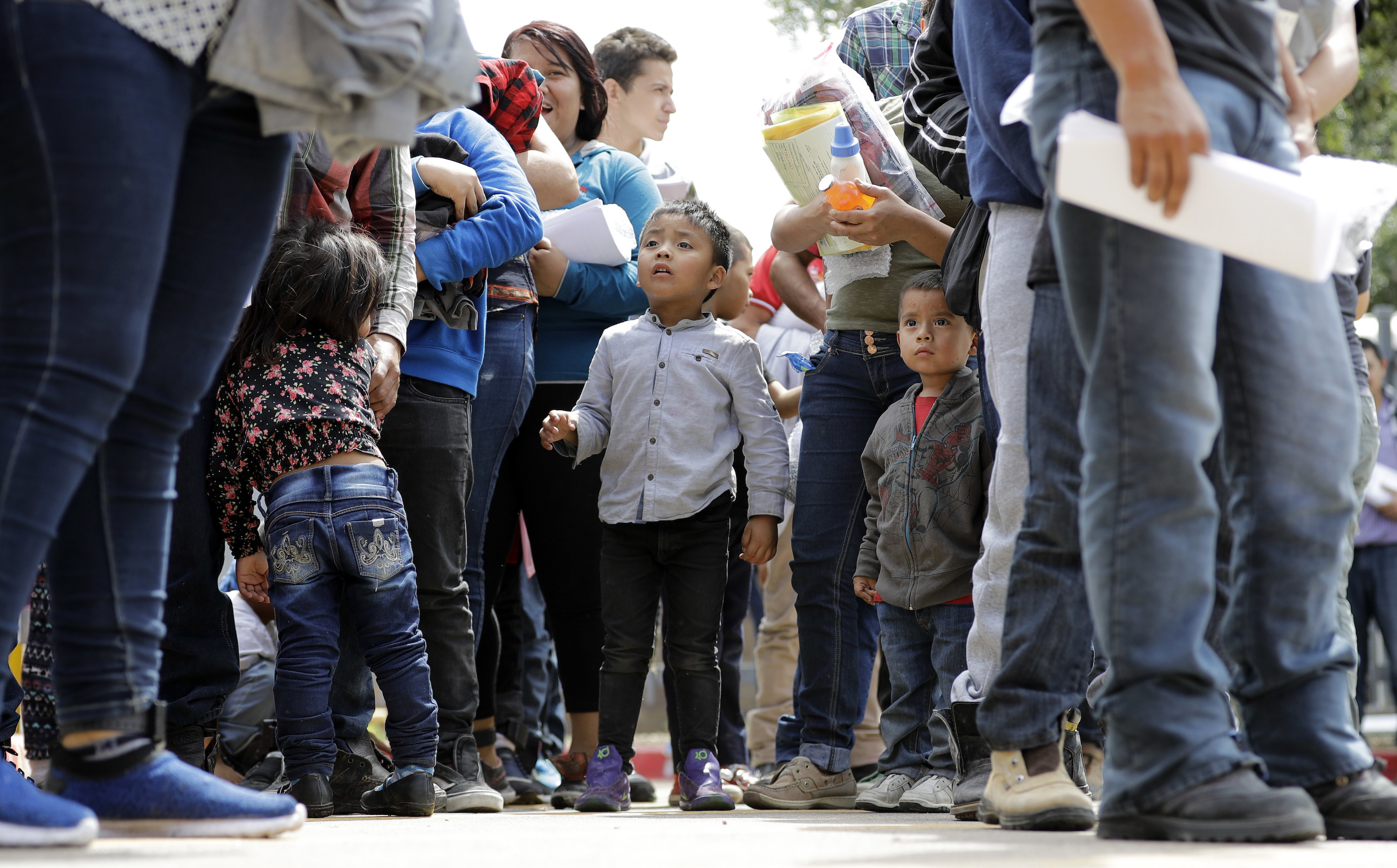 A Republican and a Democrat from Colorado's congressional delegation traveled separately to the U.S.-Mexico border this weekend to view detention sites and tent camps for children separated from their parents. Both said President Trump's administration needs to work faster  to reunite families and called for Congress to tackle broader immigration reform.
Part of a White House "zero tolerance" policy that went into effect in April meant that children were separated from their families after crossing the border illegally. The president reversed that policy last week with an executive order that said families would no longer be separated.
Audio: Allison Sherry On What's Behind Coffman's And DeGette's Visits
"It's such a bad policy, it was such a bad idea in the first place," Republican Rep. Mike Coffman said by phone from Texas after visiting facilities in El Paso. "Yesterday would have been too long in terms of what they've done … It's something that needs to happen as fast as possible."
DeGette spoke Sunday at a briefing for reporters at GEO, the immigrant detention facility in Aurora where dozens of parents are being held who were separated from their children. In Texas, she said she visited a "tender care" facility for small children who had been separated from their parents.
"One of the children we saw was a baby, 9 months old. How is that baby ever going to find his mother?" DeGette said. "Family unification comes before all … President Trump seems to be willing to use these families as political mileage to appeal for his base. Shame on him."
At the Gateway International Bridge in Brownsville, Texas, speaking with people waiting to cross the border. Many have been waiting hours and even days make this short journey to seek asylum. We can protect our borders while also allowing refugees — a basic human right. pic.twitter.com/Um48hkM1yF

— Rep. Diana DeGette (@RepDianaDeGette) June 24, 2018
The Department of Homeland Security said over the weekend that it  has reunited 522 children in their custody with their parents -- but both DeGette and Coffman pointed out there are another 2,000 families still separated. NPR reported that a fact sheet issued on Saturday provided no timeline for when those reunifications will happen.
Many of the children, under the auspices of a different federal agency, have been placed in foster homes across the country.
Both members of Congress said officials on the border were eager to get families together again, too, but because there are two federal agencies in charge it's hard to figure out where everyone is.
We just wrapped up bipartisan @CBP and @DHSgov #bordercrisis briefing in @ElPasoTXGov... now heading to Tornillo @HHSGov facility. pic.twitter.com/GVoVhkUSh4

— Rep. Mike Coffman (@RepMikeCoffman) June 23, 2018
Coffman and DeGette said the Trump administration needs to appoint one person who will be in charge of fusing databases together from the Department of Homeland Security and the Department of Health and Human Services, which houses the refugee resettlement program.
"When I was talking to the people from HHS and ICE in Texas, they all said they want it to happen too, but they're really unclear with how that's going to happen because the systems aren't integrated," DeGette said.
DeGette said she wanted to support a comprehensive immigration plan -- but that the so-called compromise bill currently set for a vote this week doesn't have any Democratic ideas. She said it's a compromise between Republican factions in the House of Representatives.
After visiting the Lower Rio Grande Valley cities of McAllen and Brownsville, DeGette said she has ideas on how to improve the crisis down there including allowing people seeking asylum in various Latin American countries to apply at U.S. embassies in their respective countries -- rather than making the journey through Mexico. She also thinks the U.S. government should work with the governments of central America to solve some of their local crises, including gang violence, sparking the exodus.
"I didn't meet anyone in these detention facilities who are here because they want a job," she said. "They're here because they are afraid."
Coffman, who initiated a discharge petition to force an immigration reform vote in the House of Representatives, said the issue is a byproduct of Congress dragging its feet on action.
"We need to do immigration reform. It can't be put off," he said. "A lot of these things are symptoms of a broken immigration system that needs to be fixed.
You care.
You want to know what is really going on these days, especially in Colorado. We can help you keep up.  The Lookout is a free, daily email newsletter with news and happenings from all over Colorado. Sign up here and we will see you in the morning!